How Bob Saget Earned The Nickname America's Dad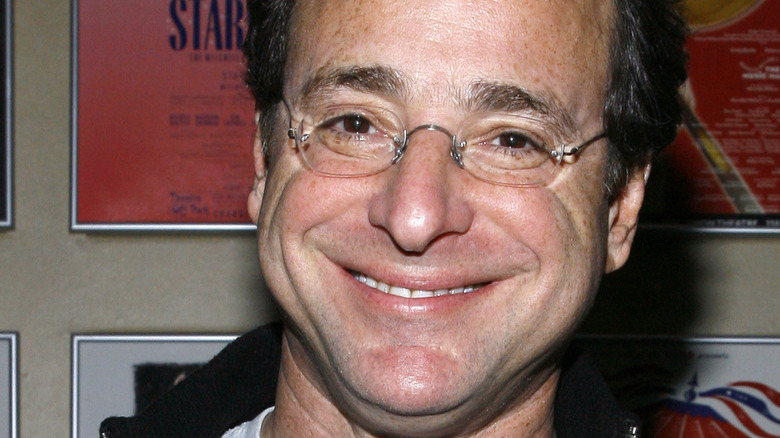 stocklight/Shutterstock
Bob Saget was a beloved actor, and when news broke that he tragically passed away in a Florida hotel room while on tour, both fans and colleagues gathered together to mourn the huge loss. Saget was 65.
His family released the initial statement, sharing, "We are devastated to confirm that our beloved Bob passed away today." The statement continued, He was everything to us and we want you to know how much he loved his fans, performing live and bringing people from all walks of life together with laughter. Though we ask for privacy at this time, we invite you to join us in remembering the love and laughter that Bob brought to the world," (via CNN).
Saget was best known for his role as Danny Tanner on "Full House." One of his former cast mates, John Stamos, shared a heartbreaking tribute to his on-screen brother-in-law (via Bloomberg). "I am broken. I am gutted. I am in complete and utter shock. I will never ever have another friend like him," Stamos wrote on Twitter. 
"Full House" formed lifelong bonds between the cast and gave Saget the notorious nickname, America's Dad, but how did he get such an important title?
Saget became known as America's Dad for a sweet reason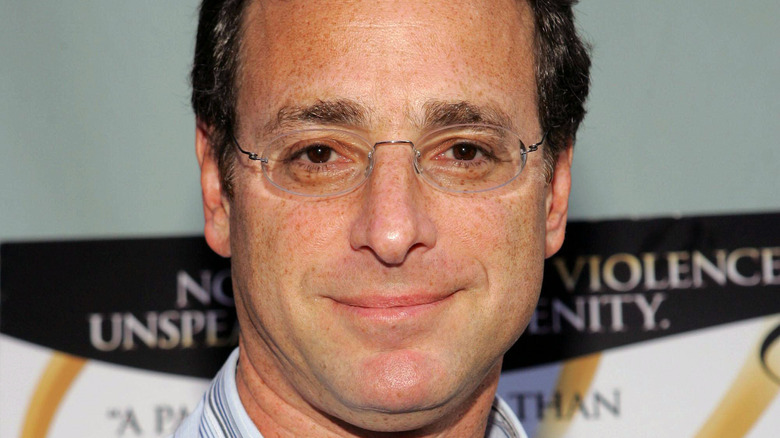 Everett Collection/Shutterstock
Bob Saget's portrayal as the wholesome Danny Tanner won him the title of America's Dad (via Willamette Week). While Saget's real-life comedy routines were raunchy and inappropriate, he won over the hearts of millions of millennials with his hands-on and loving parenting techniques while raising three daughters as a single father on the ABC sitcom.
In an interview with Willamette Week, Saget shared his feelings on the character known as America's Dad, "I love the guy. For a while, I was like Leonard Nimoy. He was like, 'I'm not Spock,' and I was 'I'm not Tanner.' I still talk about the damn thing on stage, and I have no choice because it won't go away." He added, "It's not just a show I was on. It's a cultural phenomenon. This year it became a thing. It became a trend of our culture. But I love playing the part. All I did was employ the love I have for my kids. So yes, Danny Tanner is part of me. The guy on 'Entourage' is not part of me."
As it turns out, Saget was more like Tanner in his real life than many may have realized (via Parade). In an interview, he shared how his daughters would describe him: "I think they'd say I'm respectful and loving and understanding. I worship them. The best thing I've done, the highest thing in my whole life is my daughters." He lived up to his role as America's Dad on and off the screen.