The Strange Way Buckingham Palace Plans To Honor Queen Elizabeth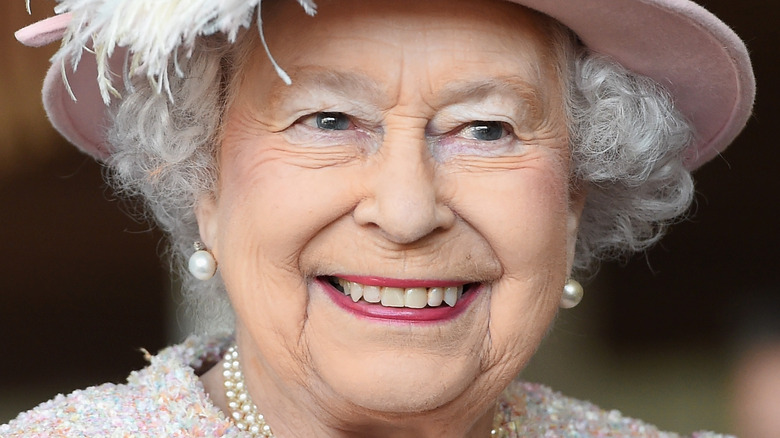 Stuart C. Wilson/Getty Images
Queen Elizabeth is marking a milestone moment this year, and Buckingham Palace is planning to honor Her Majesty in a strange way. To commemorate Queen Elizabeth's Platinum Jubilee — a celebration recognizing her 70 years of service to the throne — Buckingham Palace is holding a dessert contest for residents of the United Kingdom (per People). Residents eight years of age and older are invited by Buckingham Palace, Fortnum & Mason, and the Big Jubilee Lunch "to create the perfect platinum pudding recipe" (via People).
For non-Brits, "pudding" is essentially a blanket term referring to dessert (per Vox). The creation can be anything from a layered trifle to a cake to a pie, depending on what the contestant wishes to create. Five finalists will then be selected to present their puddings to an exclusive judging panel, including beloved "Great British Bake Off" judge Dame Mary Berry. Other judges include Monica Galetti and Buckingham Palace Head Chef Mark Flanagan (per Bustle).
So, what happens once a winner has been selected and Queen Elizabeth has been honored by Buckingham Palace in this strange way? We've got all the details.
Buckingham Palace to honor Queen Elizabeth with a pudding contest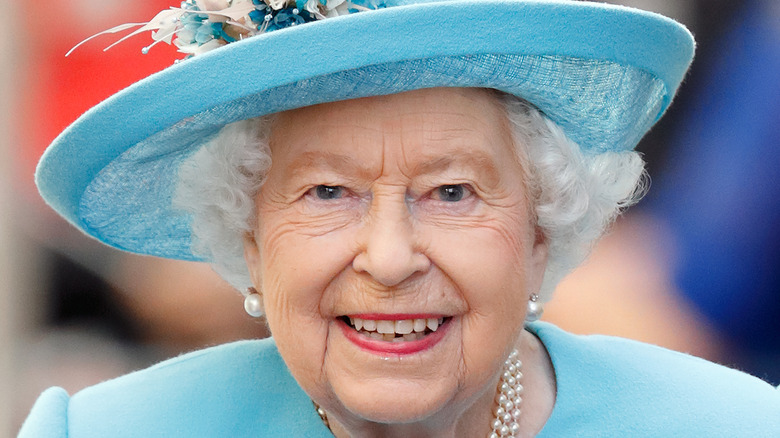 Max Mumby/indigo/Getty Images
Buckingham Palace recently announced their plan to honor Queen Elizabeth's astonishing Platinum Jubilee with a pudding contest. Applicants are tasked with the challenge of creating a unique dessert for Her Majesty, and if they happen to be the lucky winner, their recipe will be enjoyed by Brits across the U.K. (per People). The recipe will become available to the public once the winner has been selected, and Queen Elizabeth herself will be able to try the tasty treat at lunches held during the Jubilee weekend, set to take place in June (via Bustle).
The competition's judges offered advice to hopeful contestants who wish to present a dessert for consideration. Head Chef of Buckingham Palace Mark Flanagan said, "Keep it simple. Don't try to include too many different flavours or textures in one dish. Think subtle and elegant rather than fussy and over complicated" (via Mirror). Dame Mary Berry offered words of encouragement, saying "I hope everyone who enters has lots of fun and I wish them the very best of luck."
We're interested to see what the contestants come up with — and how Queen Elizabeth likes the dessert when she has a chance to try it this June!