Dave Coulier's Posts About Bob Saget Will Bring You To Tears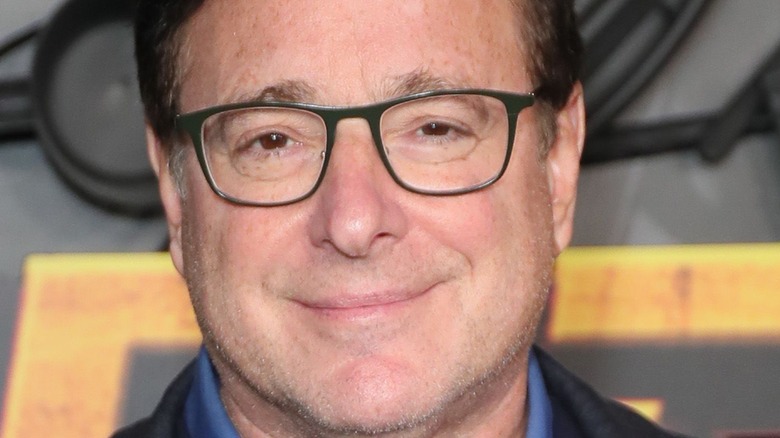 Leon Bennett/Getty Images
The world is in a state of shock over the sudden death of Bob Saget. The 65 year-old actor and comedian — best known for playing Danny Tanner on "Full House" — died in a hotel room in Orlando, Florida, leaving family, friends, and fans in mourning. One of those dealing with this unexpected loss is Dave Coulier, who played Danny Tanner's best friend, Joey Gladstone, on the show. But many people don't realize that Saget and Coulier knew one another well before they were television costars.
"I was 18 years old and he was on a comedy short tour," Coulier told the Huffington Post. "He walked into a little comedy club in Detroit and I hadn't even done much stand-up. I think I had been on stage two or three times. So Saget came in on this comedy short tour and did a guest set with two other comedians from the West Coast and I watched them and I said, 'Oh man. These guys are so good. That's what I want to be.'"
The two hit it off so well that Saget let his new friend sleep on the couch in his apartment when Coulier came out to Los Angeles, and Coulier even served as an usher at Saget's wedding to first wife Sherri Kramer. "And then, you know, we do 'Full House' and I end up basically sleeping on a couch on the show and I was just like, 'OK. This is life imitating art, which is really weird,'" Coulier noted.
Dave Coulier has vowed to 'never let go' of Bob Saget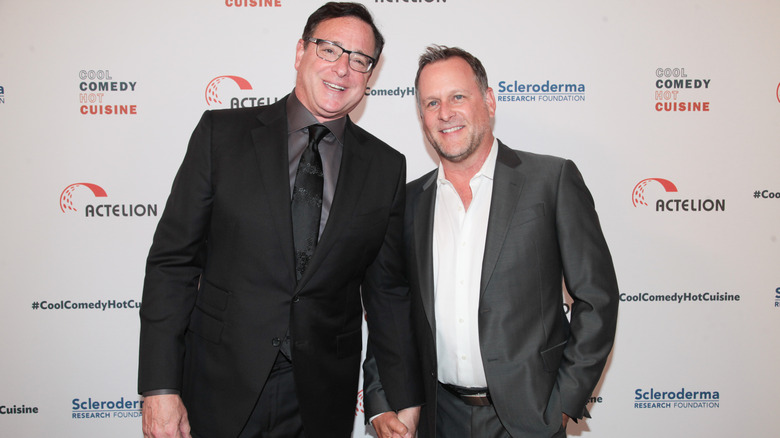 Kathryn Page/Getty Images
Dave Coulier is mourning the sudden loss of his former costar and good friend Bob Saget. "My heart is broken. I love you, Bob. Your forever brother, Dave," Coulier tweeted after news of Saget's passing was made public. Coulier then followed up with another tribute on Instagram alongside a photo of the two men holding hands. "I'll never let go, brother. Love you," Coulier wrote, capping it off with a heart emoji. 
Coulier's wife, Melissa, also posted an Instagram tribute to Saget, sharing a series of photos along with the caption, "A loss too big to express. The capacity in which he loved was unmatched. Every text or conversation he had to be the last one to say 'I love you', even if it was already said. Bob, we'll be holding your girls and lady extra tight for you. I love you."
The Couliers will undoubtedly be there for Saget's family, which includes his second wife, Kelly Rizzo, and his three daughters from his previous marriage. Saget called his girls "the light of my life," telling People, "I am a fortunate man in that all three of my daughters are exceptional."