Kate Middleton's Friend Makes A Bold Statement About Her Life Choices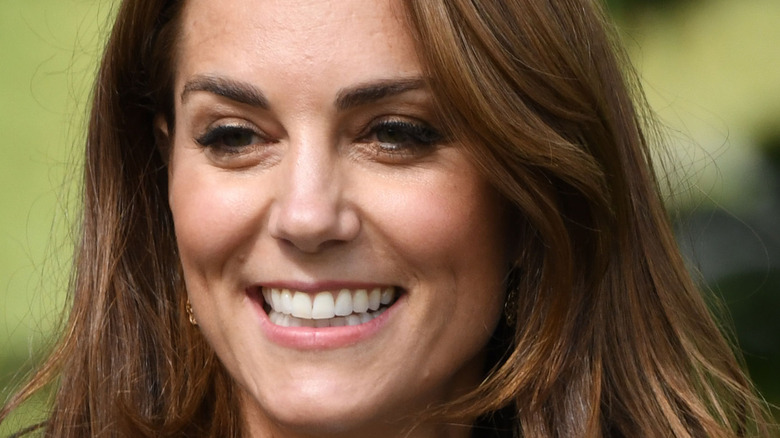 Bart Lenoir/Shutterstock
In celebration of the Kate Middleton's 40th birthday, three photographs were released to mark the milestone (via BBC News). The pictures, which were taken by fashion photographer Paolo Reversi, will be displayed at the National Portrait Gallery in a permanent collection after they are put on display in three English towns that are special to the Duchess of Cambridge.
While these photographs show Middleton as she is now, many have taken her birthday as an opportunity to reminiscence about her journey from when she officially joined the royal family in 2011 (via Biography). Prior to that, she had dated Prince William for eight years after they met while studying at the University of St. Andrews in 2001 (via Glamour). They would go on to date privately after becoming friends, before making it publicly official three years later.
But if it weren't for Middleton falling in love with a British prince, she wouldn't have sought out "anything in the public life" according to a friend of the Duchess (via The Daily Mail).
Kate Middleton prefers to stay at home and spend time with her family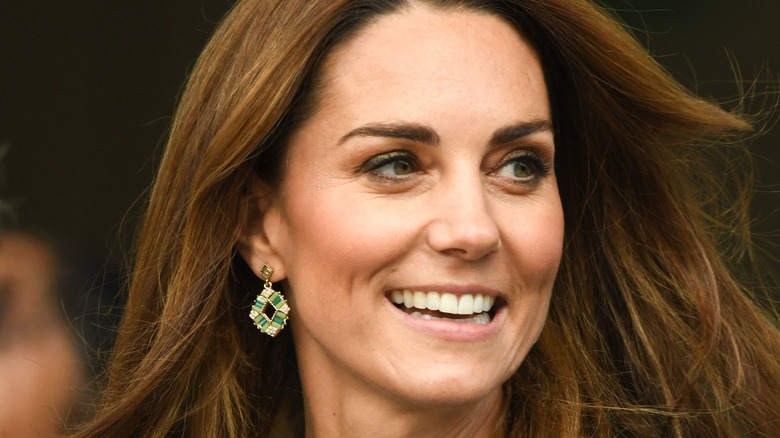 Bart Lenoir/Shutterstock
Speaking to the Daily Mail's Femail section, a reportedly close friend revealed that Kate Middleton is "very open" about not having wanted a public life if it weren't for Prince William. "Public life is full of extroverts, people who seek the limelight and enjoy it," they explained, adding that Middleton "isn't one of them."
Instead, the Duchess of Cambridge prefers not to go to parties and lavish events and rather "live the quiet life at home with her family." Obviously, Middleton is obligated to go to events for the royal family, but as this friend explains Middleton and William have "developed into a really good team" and have an amazing support system. "They have worked hard together as a couple to create a balance [between their public and private lives] and whatever comes next, they are doing it from a place of stability," they explained.
Another source added that the couple are "most in their element when they are out in their wellies in the sticks, muddy and scruffy with the kids." The perfectly simple life, really. Well, as simple as you can get for being members of the British royal family.