Inside Bob Saget's Relationship With Howard Stern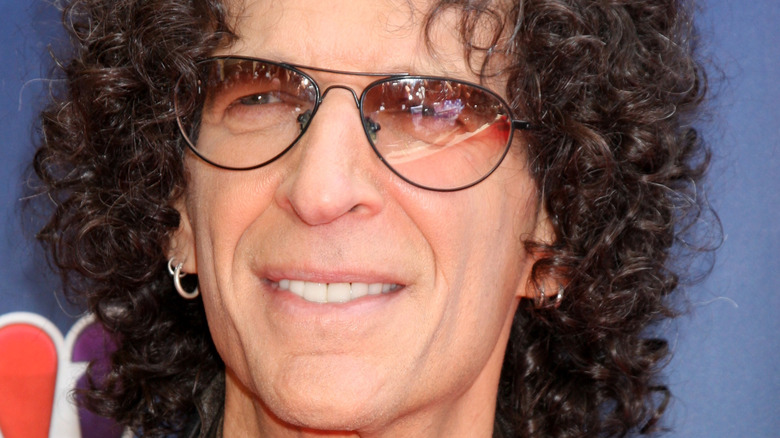 Kathy Hutchins/Shutterstock
As a nation of fans and comedic peers mourn the loss of Bob Saget, social media feeds and TV news stations have been looking back on his long, illustrious career. Saget became a household name as the sitcom Dad Danny Tanner on "Full House." The beloved show — which ran for eight seasons — boasted a talented cast including the likes of John Stamos, Ashley and Mary-Kate Olsen, and Lori Loughlin (via IMDb). The Hallmark channel star Candace Cameron Bure also got her start on the sitcom and recently shared on Twitter her emotional reaction to Saget's passing. She said, "I have no words. Bob was one of the best human beings I've ever known in my life. I loved him so much."
"Full House" was known for its wholesome comedy, and Saget was sometimes referred to as America's Dad. However, his comedy roots stretched deeper than primetime sitcom laughs. In fact, Saget was a vetted standup comedian and even appeared on "The Howard Stern Show" in 1998, which might come as a surprise for those who only know him as a wholesome sitcom dad.
Bob Saget's sense of humor was a surprise to many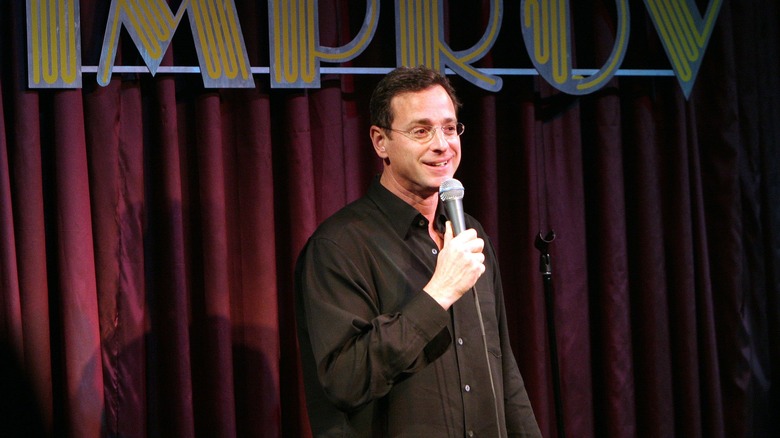 Ralph Notaro/Getty Images
Many would be surprised to learn that Bob Saget was actually a highly respected, and even edgy comedian. Just after "Full House" wrapped up, Saget directed his first feature film "Dirty Work" in 1998 starring Norm Macdonald and Artie Lange, per IMDb. During promotion for the movie, Saget appeared on Howard Stern's infamously raw radio and television show (via Youtube). 
During his 1998 appearance on the show, the comedic banter between Saget and Stern was evident when the radio host poked fun at the "Full House" star's recent divorce from Sherri Kramer. "What really flips me out about Bob is that he pulled the all-time cool move and got out of his marriage," Stern joked, to which Saget replied, "join me, brother."
Saget would go on to appear on "The Howard Stern Show" on several more occasions throughout the years, including in 2007 and 2008. Although Saget's biting sense of humor displayed on the iconic radio show came as a surprise to listeners and even Stern himself, fans of his stand-up career already knew this to be the case. In fact, Rolling Stone's tribute to the late actor describes him as a "brilliantly filthy comic."