Why Zendaya Is Warning Viewers Ahead Of Euphoria's Season 2 Premiere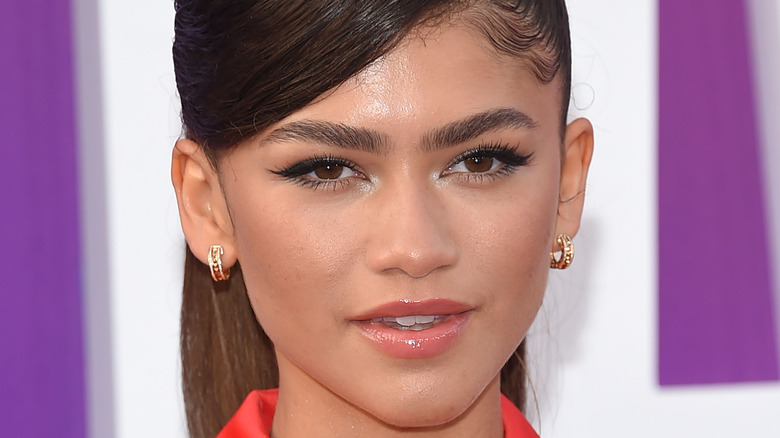 DFree/Shutterstock
Zendaya is in the prime of her acting career, and she's not slowing down any time soon. The second season of her hit HBO series "Euphoria" premiered this month, but unlike many other streaming series, it's experiencing a weekly release rather than an all-at-once drop (via Marie Claire). Like always, everyone, including Zendaya, delivers stunning looks in the new season, and the drama is only notching up more and more.
This second season premiere comes at a time when Zendaya can't stop raving about her boyfriend, Tom Holland, and her other projects are soaring successes. These include the December 2021 release of the Marvel Cinematic Universe film "Spider-Man: No Way Home" and the first of two "Dune" films that was released in October (via IMDb).
Now, "Euphoria" is back and expanding Zendaya's prowess — and filmography — once more. This second season comes after a pair of special episodes — "Rue" and "Jules," named after main characters who went their separate ways at the end of Season 1 — aired in early 2021 as a bridge between the two seasons (via The Ringer). Still, fans may not know what they're getting themselves into with Season 2, and Zendaya has a warning for them before they watch it.
Zendaya issues warning for the adult content within 'Euphoria'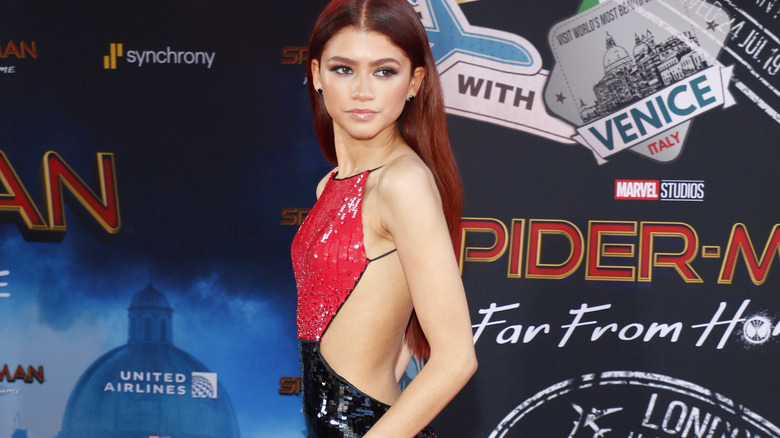 Tinseltown/Shutterstock
"Euphoria" is a series about trauma, love, and the high school experience, and while it tries to exemplify the hard truths about this experience, it naturally dramatizes and pushes matters in directions that may not be realistic. This is naturally part of the television experience, but Zendaya has a warning for viewers before they begin Season 2 for this very reason.
According to People, "Euphoria" Season 2 was delayed significantly because of the COVID-19 pandemic — Season 1 premiered in 2019, three years ago now — but its fan base has remained loyal and eager to watch more. With the succeeding season now airing, Zendaya took to Instagram to say, "I know I've said this before, but I do want to reiterate to everyone that 'Euphoria' is for mature audiences." She continued, "This season, maybe even more so than the last, is deeply emotional and deals with subject matter that can be triggering and difficult to watch."
Adult themes such as drug use, sex, and physical abuse have all been present in the series thus far. "Please only watch it if you feel comfortable. Take care of yourself and know that either way you are still loved and I can still feel your support. All my love, Daya," her Instagram post finished. As noted by Today, the 25-year-old actor posted a similar warning before the premiere of Season 1, which was even more poignant then because no one knew what exactly the series would entail.
So, how do you feel about "Euphoria?"