The Two Chicago Med Stars You Didn't Know Were Married In Real Life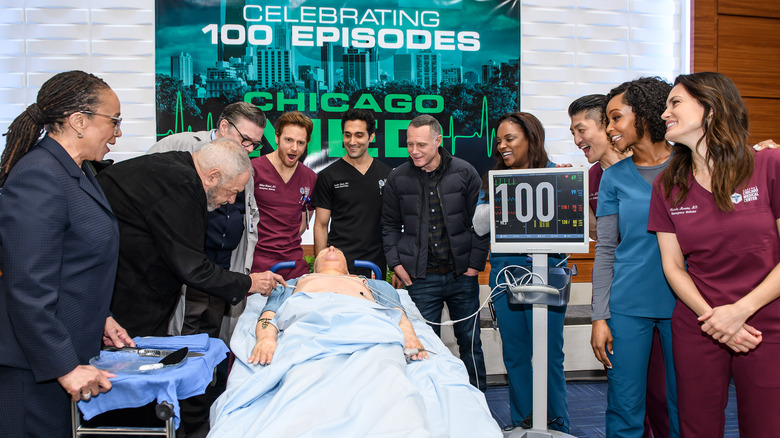 Timothy Hiatt/Getty Images
The "One Chicago" universe, a nickname given for all the Chicago-based first responder shows like "Chicago Med" and "Chicago Fire," are known for their romance subplots (via TV Line). While some fans have loved the romances, like the one between characters Platt and Mouch, which was a crossover marriage for the stars of "Chicago PD" and "Chicago Fire," others were less popular with viewers. Like when Brett and Cruz started dating. While those are two popular characters, they just didn't work together.
When it comes to the couples on "Chicago Med," there have been constant ups and downs (per TV Insider). There are certain characters fans would love to see end up together, and the masterminds behind the show know it. The show's executive producer, Andrew Schneider, hinted at a possible romance. "There's always a push-pull between Dr. Ethan Choi (Brian Tee) and Nurse April Sexton (Yaya DaCosta), but deep feelings remain on each side." We know now there wouldn't be a future for that relationship, as DaCosta has left the show.
So, maybe it isn't always easy for "Chicago Med" characters to find love. However, one real-life couple works together on the show. You may have missed that these two actors on the show are married!
The real-life couple were never romantically involved on the show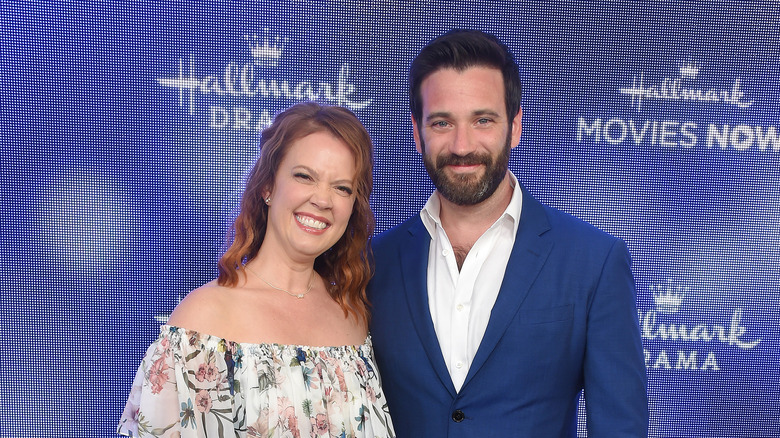 DFree/Shutterstock
Patti Murin as Dr. Nina Shore on "Chicago Med" was a fan favorite (via One Chicago Center). They can't get enough of her positive energy, especially when dealing with the heartbreak and struggles that come from working inside a hospital.
Colin Donnell, who played the amazingly talented trauma surgeon Dr. Connor Rhodes on the show, was another admired character (via Showbiz Cheat Sheet). However, he left the show, and ultimately, his character left the medical industry.
While fans adored these characters and the actors who played them on screen, many were unaware that the pair are married (via People). While they worked on the show together, their characters were never romantically involved.
Donnell shared that their lack of on-screen love comes down to logistics. "You know surprisingly, it actually doesn't really happen all that often in theater or TV," he said. It just hasn't worked out that way."
Murin weighed in as well, stating, "It's nice that people like to have us both around at the same time." She continued, "But they don't necessarily need to cast us [as love interests]. Honestly, it works for us, especially now with a child, because then it's either he's working or I'm working. So it's sort of nice to both work at the same place, but we're not spending 24/7 together constantly, giving each other a chance to be sick of each other" (via People).