Faith Hill Opens Up About Her Journey Finding Her Biological Family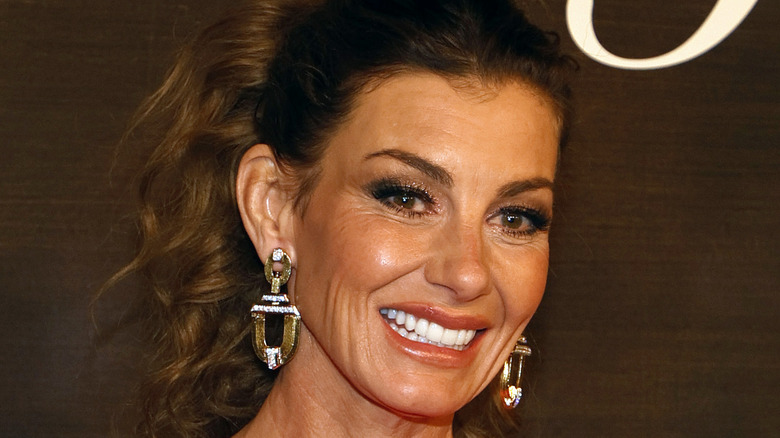 Ethan Miller/Getty Images
Even the rich and famous can struggle to reconnect with their roots, or feel like they belong. Such is the case with country music star Faith Hill, who knew from a young age that she was adopted, per Wide Open Country. According to the outlet, Faith went to great lengths to track down her biological mother in the 1990s. "I had a spirit that was completely outside what my family was," Faith told Billboard of her decision to find her birth family. "I didn't know anyone I was related to, biologically, which gives you a sense of not knowing who you are."
Faith's records were sealed following her adoption, which made things a bit difficult. However, with the help of one of her brothers, she was able to solve the mystery in three years, via Wide Open Country. By the time she finally met her mother, Faith was well on the way to country music stardom, and in the midst of a fallout with her first husband, Daniel Hill. Though the pair split in 1994 — and Faith went on to wed Tim McGraw — Daniel bore her no ill will. Instead, he spoke to People about how proud he was of his then-wife. "Meeting her birth mother was the most profound life-altering experience for her," Daniel said at the time. "After that, her world turned upside down. I was part of her old world, and she had to let that world go. But there is no bitterness. I'm proud of her success."
Faith Hill formed relationships with her biological mother and brother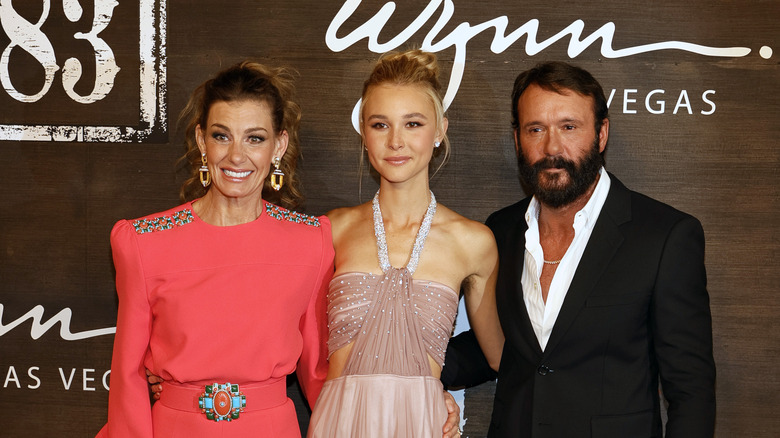 Ethan Miller/Getty Images
For Faith Hill, everything changed once she met her birth mother. "There was a period of time when I first moved to Nashville, like the first couple of years, that I was just simply lost," the "Wild One" singer said during an "In The Spotlight" special in 2011 (via ABC News). Though it was difficult to track down her biological parent, Hill persevered and was ultimately rewarded. "The first time I met her I just stared at her," Hill told People of how it felt to meet her mother face-to-face. "I'd never seen anybody that looked anything like me. It was the awe of seeing someone you came from. It fills something," she added.
Along with learning about who her birth mother was, Hill also gained some insight into the details surrounding her adoption. Per Wide Open Country, she found that both her birth mother and father were unmarried at the time Hill was conceived — and they, therefore, opted to give her up for adoption in hopes that she'd have a better life. The couple would later go on to marry and have another child: her brother Zack. Unfortunately, Hill's biological father passed away before she got a chance to know him, via Wide Open Country. Still, Hill was able to forge a lasting relationship with both her birth mother and biological brother, the latter of whom she even helped work through some rough times, according to Country Fancast.