GOP Senator Defends His Hot Take On The 2020 Election
Evan El-Amin/Shutterstock
It's been over a year since the 2020 election was decided, and then certified by Congress on the same day a violent mob stormed the United States Capitol to stop the certification, insisting that Donald Trump was the true winner and not Joe Biden, per NPR. Two weeks later, Joe Biden was sworn in as the 46th president.
While many congressional Republicans either supported or tried not to comment on Trump's claims that he had won the election, per The Washington Post, one Republican senator felt the need to speak out on January 9, 2022 when he appeared on ABC's "This Week With George Stephanopoulos." Senator Mike Rounds of South Dakota first said that former presidents can and should be prosecuted if they commit a crime, and that, he believes it's up to the Department of Justice to decide whether Trump was responsible for the January 6 attack at the Capitol.
Rounds also broke from many of his Republican colleagues when he commented on the 2020 election and said that he believed Joe Biden was the rightful winner, something that earned the former president's ire.
Senator Mike Rounds angers Donalds Trump and stands by his words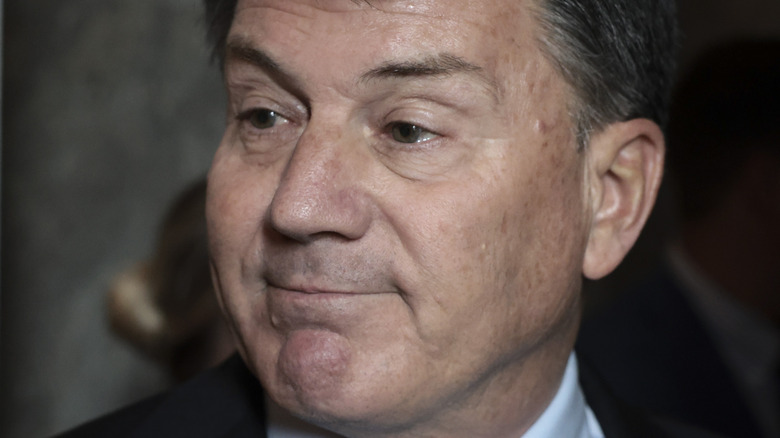 Anna Moneymaker/Getty Images
Republican South Dakota Senator Mike Rounds, who was among the 90 U.S. Senators who voted to certify the 2020 election, was blunt when he told George Stephanopoulos his thoughts on who won and who lost when Joe Biden went up against Donald Trump. "We simply did not win the election, as Republicans, for the presidency," Rounds said (via ABC News). "And if we simply look back and tell our people don't vote because there's cheating going on, then we're going to put ourselves in a huge disadvantage."
Trump responded with his own statement on Monday morning, accusing Rounds of being "woke" and saying, "Even though his election will not be coming up for five years, I will never endorse this jerk again" (via The Huffington Post).
Rounds didn't seem to care that he may not get the former president's endorsement, because he didn't back down from his Sunday statements, and instead doubled down in his own statement, which read, "I'm disappointed but not surprised by the former president's reaction. However, the facts remain the same. I stand by my statement. The former president lost the 2020 election."