Climate Change Just Got Real For Meghan And Harry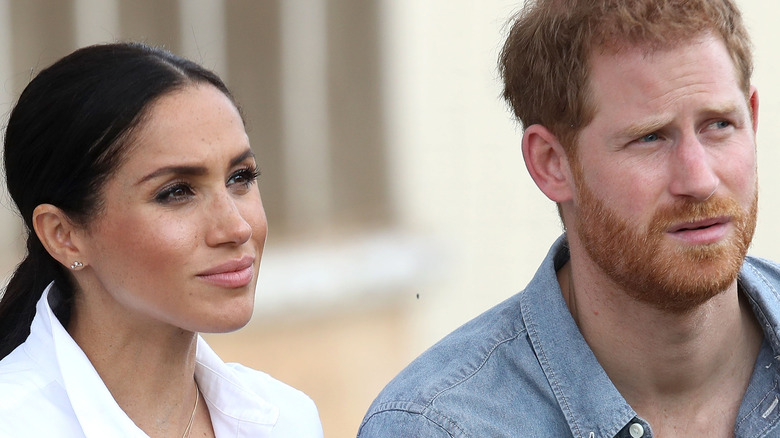 Chris Jackson/Getty Images
Prince Harry has been very outspoken about climate change over the years. The Duke of Sussex previously admitted that he believes the world is in a "state of emergency" due to the planet's changes and has encouraged others to help him fight and speak out about the issue, per The Independent. In 2019, Harry visited Botswana's Chobe River during a royal trip to Africa and gave a speech about climate change. "We are losing the race against climate change. Everyone knows it. There's no excuse for not knowing that," he said. "The most troubling part of it is that I don't believe that there's anybody in this world that can deny science — undeniable science and facts — science and facts that have been around for the last 30, maybe 40, years and it's only getting stronger and stronger," ​Harry added.
Harry's brother, Prince William, and his father Prince Charles have also been very outspoken about the subject. Charles recently published a new essay in which he praised his sons for their work. "As a father, I am proud that my sons have recognized this threat," he said (via People Magazine). Sadly, climate change is something that has impacted many people's lives, and Harry and his wife, Meghan Markle, are now feeling the effects of the global issue at their own home.
Meghan and Harry's property may be in danger due to impending drought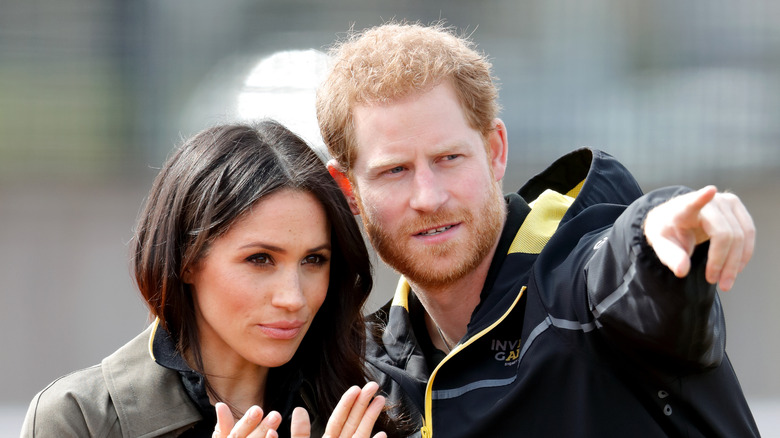 Max Mumby/indigo/Getty Images
Prince Harry and Meghan Markle moved to Montecito, California following their exit from the royal family in early 2020. The Duke and Duchess of Sussex now live in a lavish mansion that sits on multiple acres. However, recent reports suggest that the pair may be ready to sell the home and move to a different, yet nearby, location. While the Sussexes may be looking for a private buyer to purchase their mansion (via The Mirror), they may have just hit a snag thanks to climate change.
Good To Know reports that Meghan and Harry's town was just put under a hosepipe ban due to an impending drought. The ban prevents people from using excessive outdoor water. This restriction could threaten the Sussexes' eight acres of rolling lawn and gardens, per The Telegraph. Currently, the royals are said to spend over $10,000 a month on gardening their property, which includes rose gardens, topiaries, fruit trees, Italian cypresses, lavender bushes, and century-old olive trees.
These plants and trees may now be in danger due to the watering ban as a drought is expected to hit the area, which may be the impact of climate change, the very issue that Harry has spoken passionately about in the past.