This Is The Lipstick Rose McGowan Wore As Paige In Charmed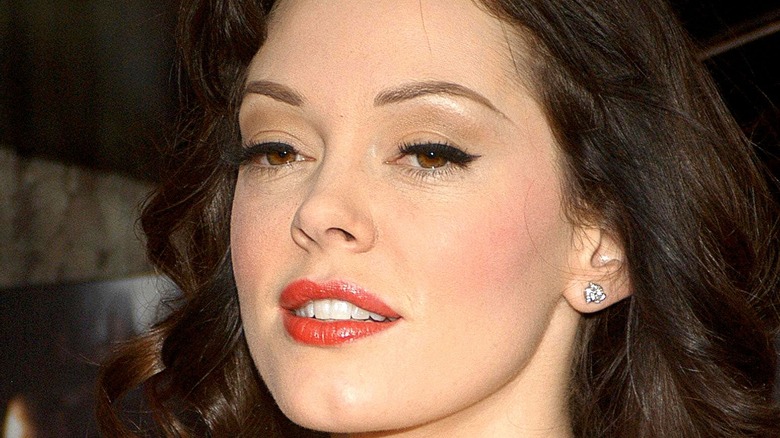 Everett Collection/Shutterstock
To many, Rose McGowan is the fierce Paige Halliwell, the fourth "Charmed" sister who completed the Power of Three after Shannon Dougherty's Prue died. Outside of "Charmed," which ran from 1998-2006 (via IMDb), McGowan is known for her politics and her hot takes, including her harsh words for Oprah Winfrey. Likewise, McGowan, since "Charmed" ended, has had no issue fighting with her previous costars (she starred opposite Alyssa Milano and Holly Marie Combs to complete the sister trio). McGowan has slammed Milano in the past, and it's clear that she doesn't hold onto the sisterhood of the series nearly as much as her character did.
Still, Paige is a beloved witch, and many to this day find her not only strong and relatable but also someone to whom they look up to for her style. Of particular note is Paige's iconic lipstick. Makeup can bring a character to life like nothing else, and Paige's lipstick characterized her brilliantly, especially because she wore a lot of different shades. She used them to highlight her mood, but they were always glossy no matter what. This glossiness helped define her. 
Now, we actually know one of the lipsticks McGowan wore as Paige.
Rose McGowan's lipstick isn't made anymore but there's a perfect dupe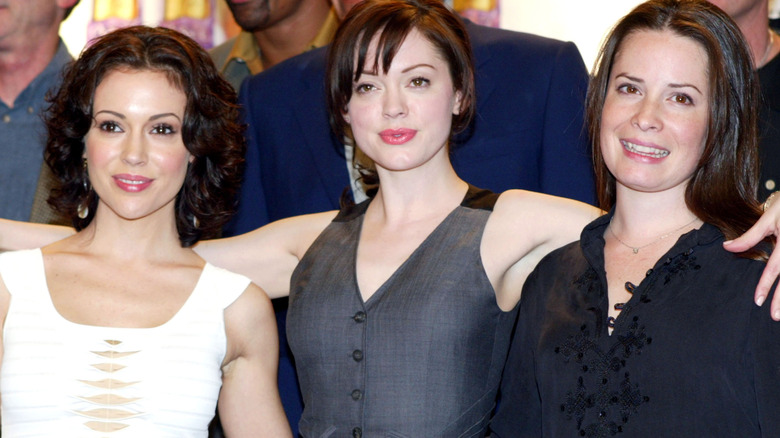 Kevin Winter/Getty Images
Rose McGowan, who's now a permanent resident of Mexico, charmed the world as Paige Halliwell, and her style still holds up to this day. However, because "Charmed" began airing over two decades ago, some of the makeup products used on the show's actors are no longer made. Such is the case for one of Paige's lipsticks that TikTok user @britneykale identified.
In her TikTok video, Cale discusses the lip products used not only on McGowan but also on Alyssa Milano's Phoebe and Holly Marie Combs' Piper. For Paige, Cale explained that McGowan wore a dark nude shade from Delux Beauty, but this lipstick is no longer in production. However, Cale recommended another lipstick option that can emulate the Delux Beauty option. Her recommendation is MAC's Lustreglass Sheer-Shine Lipstick, which retails for $22 at Ulta and comes in a variety of shades that all finish simultaneously matte and glossy — the same way that Paige always looked.
Paige wore different shades all the time, so don't feel like you should only rely on one shade of this lipstick either. Instead, invest in several and never be afraid to reflect your emotions or match your fashion with your lipstick.