The Real Reason Martin Kove Almost Didn't Star In Cobra Kai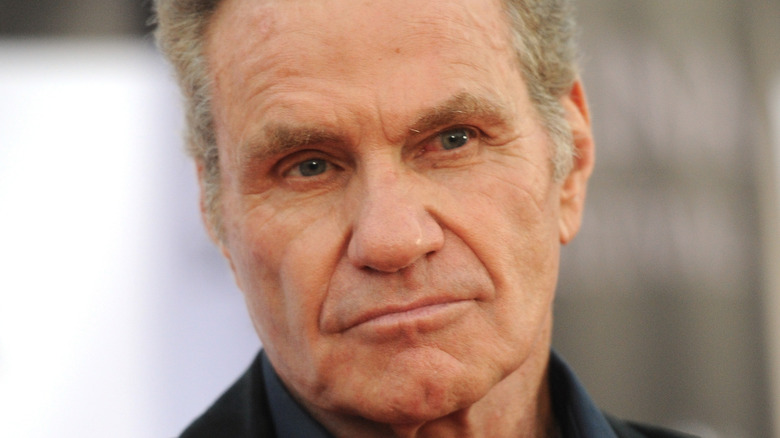 Albert L. Ortega/Getty Images
Martin Kove has helped captivate a whole new generation of karate fans with as John Kreese in the "Karate Kid" spin-off series, "Cobra Kai." The Netflix series has released four seasons of action-packed episodes, following the decades-old rivalry between Johnny Lawrence (William Zabka) and Daniel LaRusso (Ralph Macchio), and Kove has been the villain that fans love to hate through much of the storyline. However, the actor claims that Kreese isn't all bad.
"The writers imply there's a lot of goodness in him and maybe a lot of bits bad ... I am thrilled with such creative entities whose perception could maximize the future potential of this character," Kove previously revealed (via Meaww). "Bad guys who turn good are often the most interesting roles in film and TV. I like bad guys who turn good," he added.
The actor also admitted to The Wrap in 2021 that John Kreese is part of his own personality. "A lot of John Kreese has fallen into my personality that, unfortunately, some of it has caused problems for me. Because he sits inside Marty Kove until we're relieved from the series, and then he kind of drops away," Kove said. "But this year, we've done two seasons, so John Kreese has been in there for six months of my life in 2021. And he's a tough guy."
Meanwhile, some "Cobra Kai" fans would be shocked to find out that Kove almost didn't return for the reboot.
Martin Kove was worried about reprising the role of John Kreese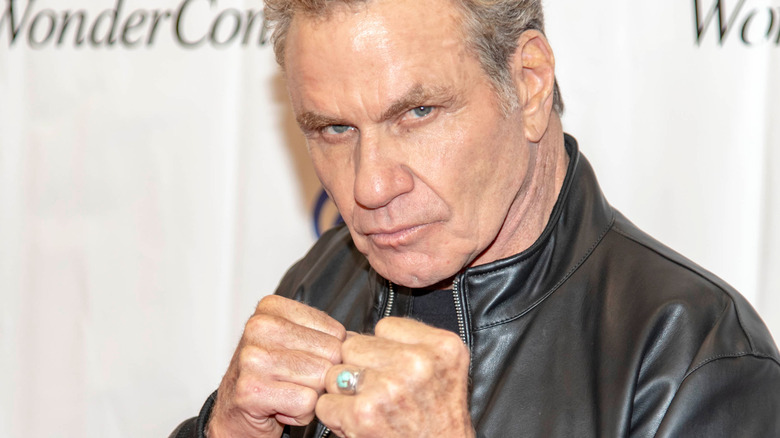 Eugene Powers/Shutterstock
According to Cinema Blend, Martin Kove was a bit skeptical about returning to reprise his iconic character John Kreese for the "Karate Kid" sequel series "Cobra Kai." The actor says that while he was excited about the possibility of returning to the role, he was also "leery" that Kreese wouldn't be written well for television.
"I wanted to come back to the role. I was quite leery to do it as written for the movies, but my basic insistence to the ['Cobra Kai'] writers was, 'Are you going to write this character vulnerably? Are you going to give him some versatile situations?' And they did, they had him coming off Episode 1, Season 2 as if he was a big shot," Kove said. "He portrayed that everything's cool, and he's coming back, and he wants to be in Cobra Kai, because it's now big news. He lives in a shelter because he has no money. Then [Zabka's character] follows him one day, and they have a great scene in the shelter where I'm in tears, and Billy's in tears. He takes me back into Cobra Kai. This is after Episode 1, where we had a big fight, and I threw him through glass," the actor added.
Of course, fans were thrilled to see Kove return as villain John Kreese for the show at the end of Season 1. Now, after four seasons, Kreese is still finding new ways to delight fans.