The Conspiracy Theory About Queen Elizabeth Being Dead Explained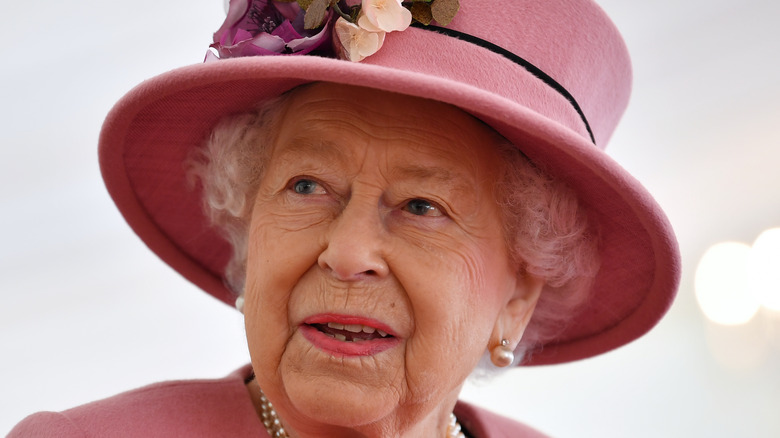 Wpa Pool/Getty Images
In the past few months, Queen Elizabeth's health struggles have been front and center ahead of a truly historic year for the royal she prepares to celebrate 70 years on the throne at the Platinum Jubilee, in June 2022. 
In October 2021, Queen Elizabeth stayed overnight in a hospital after using a cane during a public appearance. 
"Following medical advice to rest for a few days, The Queen attended hospital on [Oct. 20] for some preliminary investigations, returning to Windsor Castle at lunchtime today, and remains in good spirits," Buckingham Palace said in a statement, per Us Weekly.
In the months since, Queen Elizabeth has remained mostly out of the spotlight and has canceled several public appearances, citing minor health issues. Most recently, the monarch has only been doing light duties related to her role. 
"We understand the monarch very much wants to get back to work, but I think it's going to be a case of making sure she really has made a full and complete recovery before courtiers start packing up her busy work schedule," royal expert Katie Nicholl told Entertainment Tonight. 
"My understanding is that, at the moment, it is just about carrying out light desk work at Windsor [Castle], more virtual audiences and meetings, and really making sure that the queen is in tip-top health ahead of her June jubilee celebrations."
However, when it comes to conspiracy theories, no public figure is off limits — including Queen Elizabeth.
Several conspiracy theories allege that Queen Elizabeth is actually dead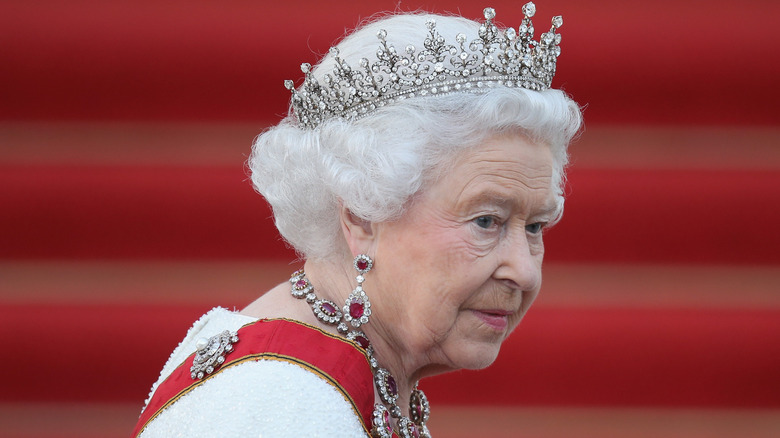 Sean Gallup/Getty Images
Even before the queen's recent health concerns were made public, conspiracy theorists took to the internet to share that they believed that Queen Elizabeth is dead. 
According to Slate, the conspiracy theory, involving an alleged coverup of the queen's death, surfaces at least once a year. In 2018 and 2019, users on Reddit and Twitter alleged that the monarch was either already dead or swiftly approaching death. 
Most recently, Twitter users claimed that Queen Elizabeth's pre-recorded Christmas message featured a deepfake. According to Business Insider, a deepfake is a video created with artificial intelligence to replace a person's image with the image of someone else, resulting in a realistic end product that's completely fabricated. 
Essentially, Twitter users were accusing Buckingham Palace of swapping another person's face with Queen Elizabeth's face in order to present the illusion that she was actually giving the Christmas speech when she was not, per Daily Star.
One Tumblr user, who alleged that the queen died over the holidays, also reminded the public of the fact that the queen's grandfather, King George V, was allegedly injected with substances that sped up his death to occur in the morning. Supposedly, the goal was for news of his death to make the morning papers and tabloids, per Slate. 
"Them hiding [Queen Elizabeth's] death till after Christmas is entirely in character and in keeping with past events," the Tumblr user said.
Conspiracy theories aside, Queen Elizabeth still appears to be alive and well.