Oprah Is Launching Her Weight Loss Reset In This Relatable Way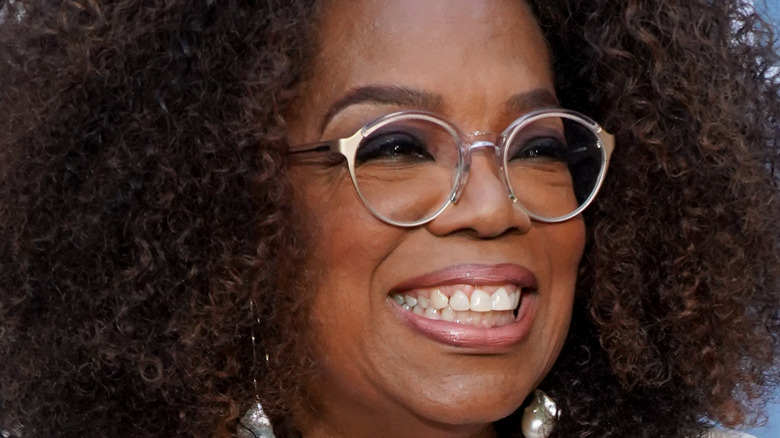 Rachel Luna/Getty Images
Oprah Winfrey is hoping to focus on health and wellness this year, along with many others around the world. At the start of a new year, it is common to set resolutions, goals, and intentions, and oftentimes, these have to do with working out and nutrition. In 2021, a top New Year's resolution for people was to improve fitness, according to YouGov, and this year, on a similar note, a large percentage vowed to work on their overall wellness, as found in a survey from OPTAVIA.
Winfrey has always been open about her weight loss journey, losing 40 pounds through the WW program (via The Daily Mail). On Monday, she stated that the program "brings you back to center," helps you "stay on track," and is great for those who are wanting to "get back in control" (via Instagram). She also shared with her followers how she specifically plans on launching this healthy reset.
'I'm clearing out my fridge,' the talk show host shared on Instagram
In order to emphasize health and wellness in 2022, some may have purchased a gym membership, stocked up on veggies, or created a board of inspiration. For Oprah Winfrey, the reset involved throwing out a bananas foster birthday cake.
As she said on Instagram, Winfrey made the cake for her best friend, Gayle King. And while celebrating over the holidays, she and her loved ones "ate every day like food had just been invented." Now, though, it is a new day, a new year. Therefore, she uploaded a video of her tossing the cake. "Time for a reset. I'm clearing out my fridge." The caption read, "If you've been waiting for the right day, the right time, or some kind of sign ... this is it."
She went on to further motivate viewers who may also be ready for a fresh start. "Let's do our day one together," Winfrey said on social media. "Not one day, not tomorrow, not next Monday, not next week. Let today be our day one, okay?"