The Law And Order: SVU Episode You Forgot Starred Adam Driver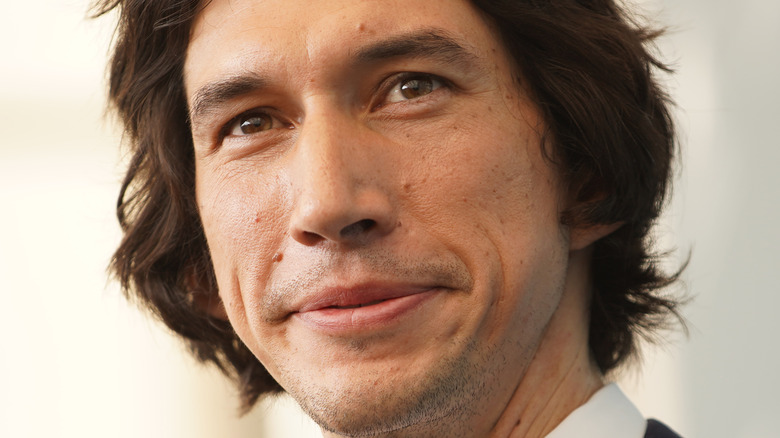 Denis Makarenko/Shutterstock
It seems like no one has had a better past few years than Adam Driver. The Marine-turned-actor pretty quickly went from starring as Lena Dunham's love interest on HBO's "Girls" to starring in Oscar-nominated films directed by prestigious directors like Noah Baumbach and Ridley Scott — and even getting nominated for a few Oscars himself (via Showbiz Cheat Sheet). On top of that, Driver also became part of one of the biggest franchises in the world when he joined "Star Wars" as the troubled Ben Solo, aka Kylo Ren.
Although Driver's star is only on the rise — he recently starred in the buzzy movie "House of Gucci" alongside Lady Gaga — he prefers to keep his private life just that, private. "My job is to be a spy — to be in public and live life and have experience," Driver told The New Yorker of his approach to acting. "But, when you feel like you're the focus, it's really hard to do that." In the interview, Driver also revealed what many had long suspected: that he has a son with wife, Joanne Tucker. Driver likened keeping their child secret from the press for two years to a "military operation."
The surprising TV show with Adam Driver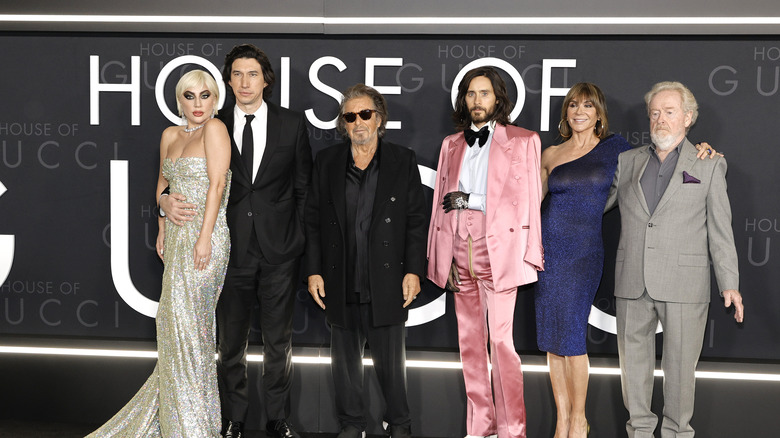 Amy Sussman/Getty Images
Regardless of whether an actor is up-and-coming or has already made it big, it's basically a rite of passage for an actor to do a guest-starring role on "Law & Order: SVU." Adam Driver, of course, is no exception to this. The actor did an episode of "Law & Order: SVU" in January 2012, only three months before "Girls" premiered, changing his life forever (via IMDb).
Driver appears in an episode entitled "Theatre Tricks," which finds an actress in a "Sleep No More"-type production becoming a victim of sexual assault (via IMDb). Detective Olivia Benson and the rest of her SVU cohort need to find out who did it, and initially, all signs point to Adam Driver's tech savvy character, Jason Roberts, as he has an unhealthy obsession with the actress.
Although Driver was still then an unknown actor, his star power — particularly when sharing a scene with Gilbert Gottffried — was already clear (via YouTube).
Dunham agreed as well (via Cheat Sheet). "He was really, powerfully odd," she would later say of his audition to play Adam. "He came into the audition and we were like, 'This guy's a freakin' weirdo.'"
From "freakin' weirdo" to Oscar-nominated actor — an enviable trajectory for any.