How Candace Cameron Bure Is Coming To Terms With Bob Saget's Death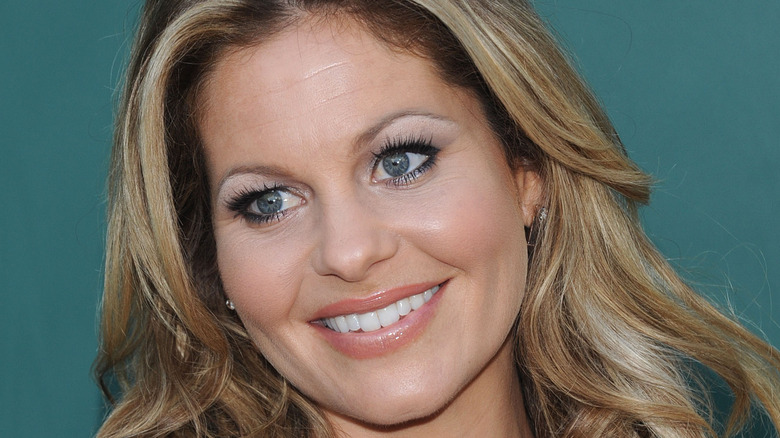 DFree/Shutterstock
Fans are still mourning the death of actor Bob Saget, who was found dead in his hotel room at the Ritz-Carlton in Orlando on Jan. 9, 2022 (via TMZ). There has been an outpouring of love from Saget's fans, family, and famous friends since the news broke of his death. 
"He was everything to us and we want you to know how much he loved his fans, performing live and bringing people from all walks of life together with laughter," Saget's family said in a statement (via People). "Though we ask for privacy at this time, we invite you to join us in remembering the love and laughter that Bob brought to the world."
Of course, the actor's "Full House" co-stars are also still processing the news of his death. Actress Candace Cameron Bure, who played Saget's daughter DJ Tanner on the show, shared her shock and sadness shortly after his death. 
"I don't know what to say," she wrote via social media, per People. "I have no words. Bob was one of the best humans beings I've ever known in my life. I loved him so much."
Now, days later, Cameron Bure is still trying to process the death of her close friend and co-star.
Candace Cameron Bure shares a heartbreaking post about Bob Saget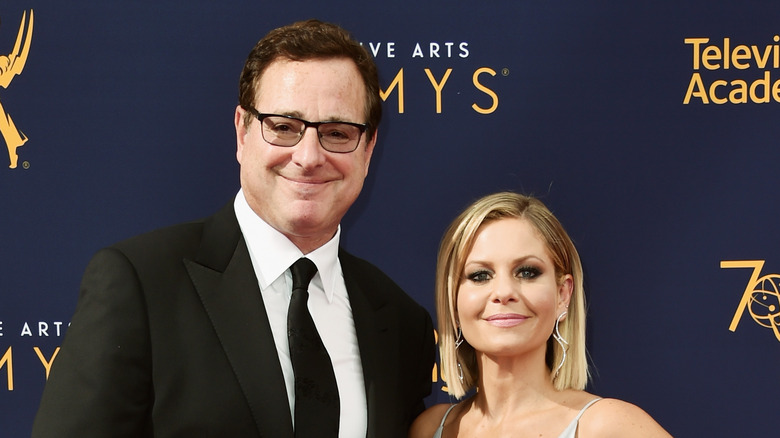 Alberto E. Rodriguez/Getty Images
Although Candace Cameron Bure made an initial post sharing her shock over Bob Saget's death, she returned to social media on Jan. 11, 2022, to open up a bit more about the impact that the actor had on her life, per People.
"Oh, Bob. Why'd you have to leave us so soon? We are all family, but you were the glue," Cameron Bure captioned a snap of herself hugging Saget on Instagram. "The sticky, messy, squishy, sweet, lovable glue. My childhood is wrapped up in you, my formative teenage years and the rest of adulthood."
She continued: "You taught me to feel deeply at such a young age. You were never afraid or ashamed to share your emotions, to cry, to love, to laugh and say it out loud. We've always been so deeply connected since the day we met when I was 10 years old. You weren't just like a father, but one of my closest friends in life. This hurts like nothing I've ever felt before."
The "Full House" star went on to wish for more time with her friend, whom she said was always protective of her. 
"You were the best. There will never be another like you," she said. "You've certainly left a beautiful legacy in kindness, compassion, loyalty, generosity, and love. I'm not saying goodbye because you'll never leave my heart."
It seems that Saget's kindness touched many, and he won't soon be forgotten by those who loved him.