The Real Reason Brian Tee Will Be Absent From Multiple Chicago Med Episodes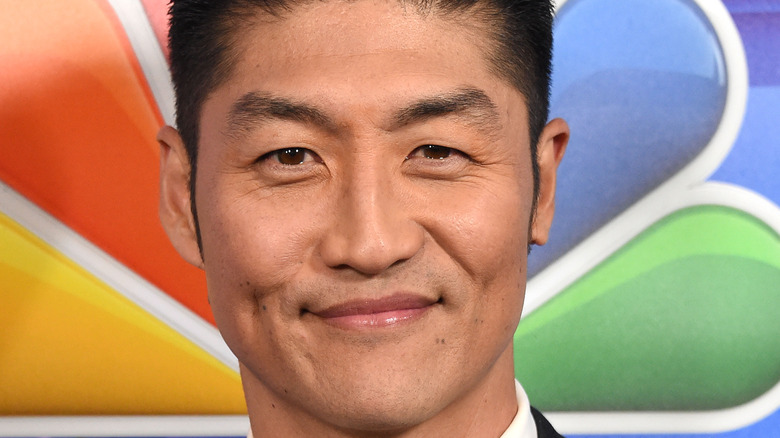 DFree/Shutterstock
Actor Brian Tee has been captivating millions of viewers as Dr. Ethan Choi, a former Navy flight surgeon, on "Chicago Med." And, throughout the seasons, Dr. Choi has been through a number of struggles and triumphs at a fictional ER in Chicago (via IMDb).
Recently, Tee spoke about his own unique responsibility to accurately portray a healthcare worker during the COVID-19 pandemic. "I think it prepared us for what the first responders may have had to go through prior to the pandemic," Tee told NECN. "I think it made us really look at a particular mirror and coming into the next season and how to deal with this particular pandemic, but also [it] raised the stakes for us as actors and artists to rise up to the level that our first responders had to over the course of the year. I mean, there's a sense of responsibility and this sense of authenticity that we wanted to create through our show," the actor added.
However, fans might've noticed that Tee has been largely absent in the seventh season of the hit NBC show. As Showbiz CheatSheet reported, the character of Dr. Choi was shot in the chest by a patient at the end of the sixth season. However, he survived, and has been part of the show's seventh run, just in a much smaller capacity. So, what is the real reason Tee will continue to be absent from multiple "Chicago Med" episodes?
Brian Tee is an in-demand actor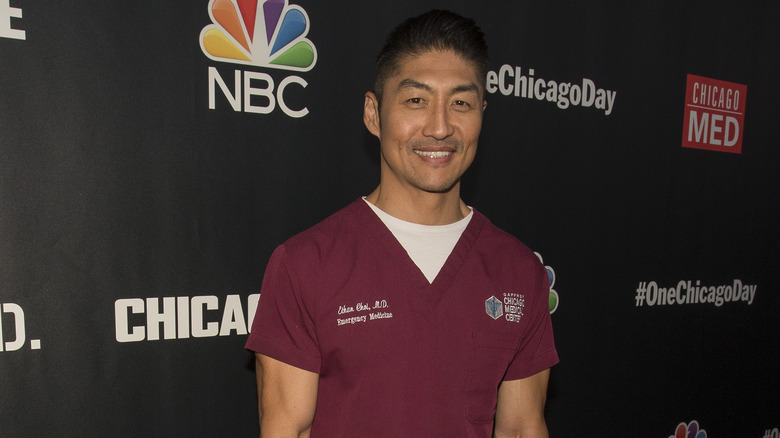 Barry Brecheisen/Getty Images
As fans will know, Brian Tee's character, Dr. Ethan Choi, has been recovering from his recent injury in a rehabilitation facility during Season 7, and has mostly been absent from "Chicago Med" during this time. 
However, the real reason Tee has been absent from the vast majority of "Chicago Med" Season 7 is because he has been busy filming another television show for Amazon, titled "Expats." According to Deadline, "Expats" is set in Hong Kong and follows three women who are struggling to come to terms with a family tragedy. Tee portrays Clarke, the husband of Margaret — a character portrayed by Nicole Kidman.
In December, TV Insider reported that, while Tee will be absent from a number of episodes in the seventh season of "Chicago Med," he will be returning as Dr. Choi in the show's 18th episode. "We are going to check in with him," the show's executive producer, Diane Frolov, revealed. "He's still going to be in therapy, but he'll be post-surgery in Episode 12 and we have a really lovely story with him and Dr. Charles [Oliver Platt] in Episode 12, but he still is not returning. He returns in Episode 18 ... It's been a very traumatic event for him to be shot like this and he's been reevaluating himself because of it."