How The Jan. 17 Full Moon Will Affect You If You're A Gemini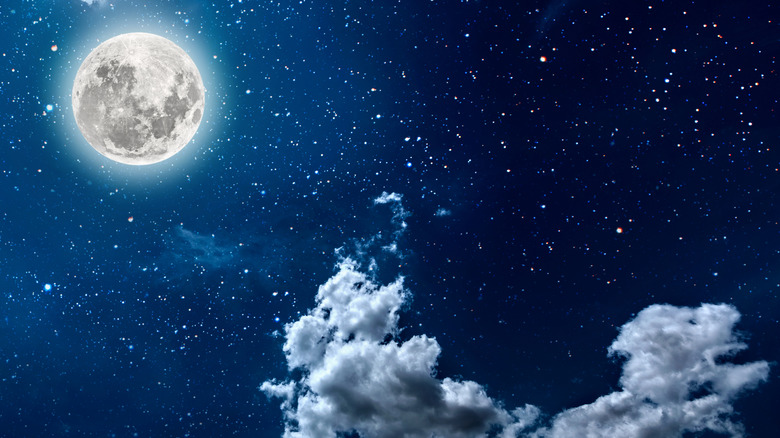 Chatham172/Shutterstock
The first full moon of 2022 is rapidly approaching on January 17. The lunar event is called the Wolf Moon, as it was the time of the year when wolves were usually heard howling, per The Farmer's Almanac. This month's full moon falls under the sign of Cancer, and is said to be bringing with it a ton of emotions (via Bustle). This particular full moon may leave you feeling more sensitive than usual. So you may want to plan to stay in and binge your favorite TV show on Netflix to avoid too much of the emotional vibes the full moon will be putting off. If you're a person that has a hard time expressing emotions, this could be a tough time for you.
Meanwhile, the full moon symbolizes a time to release anything that is no longer serving you. It can also be a time to reflect on what you'd like to change now that it's a new year. While Gemini's horoscope for the new moon on January 2 suggested getting in touch with your spiritual side, the sign will want to switch its focus for the full moon.
Gemini should focus on career and money during the full moon on January 17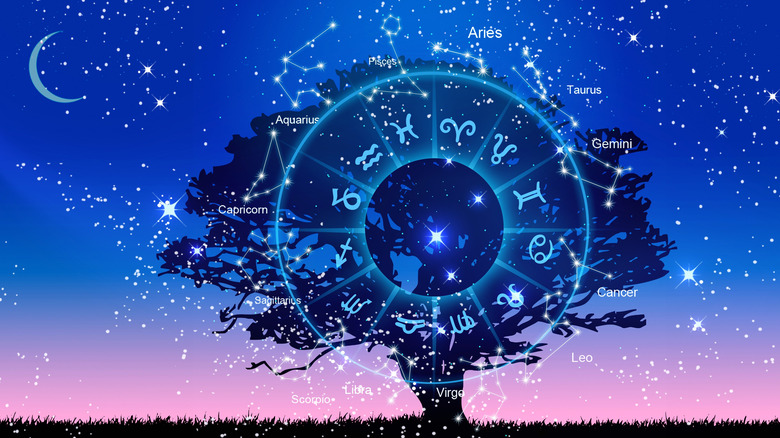 Billion Photos/Shutterstock
According to Allure, those born under the sign of Gemini (May 21 – June 20) will see their ruling planet, Mercury, go into retrograde in January. This means it's not the ideal time to focus on your love life or have any major conversations regarding your relationships. However, the full moon will help you pull your focus to your career.
Bustle notes that the full moon on January 17 is a good time for Gemini to begin concentrating on their finances as well. So start balancing your books, figure out a budget, get your spending under control, and set some goals when it comes to your money. You may want to start building up your savings or adding more money into a retirement account. Whatever your goal is, now is the time to plan for the future ahead and ensure that your finances are in order and taken care of going forward.
It seems that this month's full moon will put a big spotlight on your career and finances, which obviously go hand-in-hand. So figure out what you want and start making it happen!