Kylie Jenner Just Broke An Impressive Record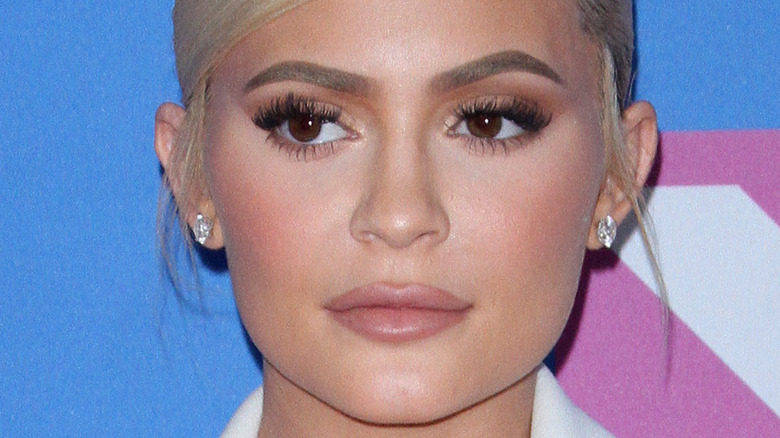 Tinseltown/Shutterstock
The power of influence that the Kardashian/Jenner family has is immeasurable. What began as a simple famous reality TV show, "Keeping Up With The Kardashians," has spiraled into so many varying avenues that have allowed each member of the family to maintain a high level of impact and sway on everything from fashion trends to lifestyle habits (via Vogue). You'll often hear people trying out something new or making a purchase simply because a member of the famous clan posted it on social media.
Kylie Jenner has unofficially maintained her monopoly on being the most iconic account on Instagram. People turn to her feed daily for style inspiration, and she can easily break the internet overnight with a simple Instagram post announcing her pregnancy (via People). While fans have considered her the queen of the social media app for years now, she's officially earned that title with her latest Instagram record break.
Kylie Jenner hits highest number of followers for a women on Instagram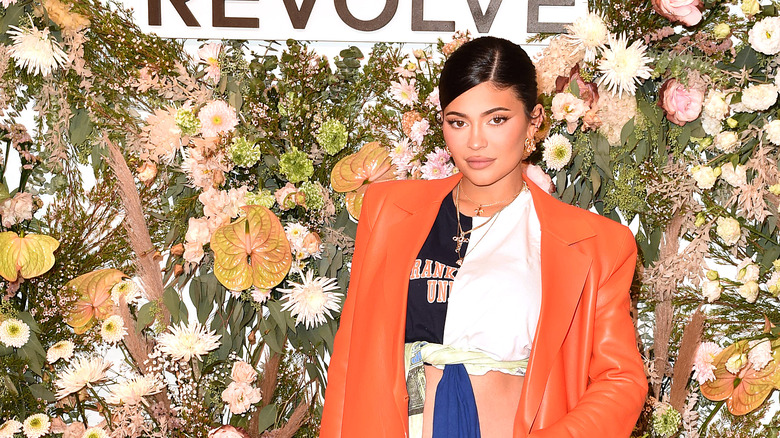 Bryan Bedder/Getty Images
It's official. It may have always felt like Kylie Jenner has the highest number of followers on Instagram, but she's now officially broken the record and become the very first woman in the world to hit 300 million Instagram followers (via People). At only 24 years old, the beauty mogul has made it to the top of the list coming in at second place to Cristiano Ronaldo for the most followers on Instagram with a whopping 460 million followers. Jenner hit the milestone shortly after sharing an Instagram post reflecting on her past year of blessings and sharing a baby bump photo.
Speaking about her influence back in 2015 when she was named as one of Time's Most Influential Teens she shared, "I know how influential I am over my fans and followers. I feel like everything I do, my hair color, my makeup, I always start these huge trends, and I don't even realize what I'm capable of" (via Time). Jenner had no idea quite the lengths to which her influence would grow over the following six years and yet she still was in awe of it.