Keanu Reeves Reveals The Two People He's Asked For An Autograph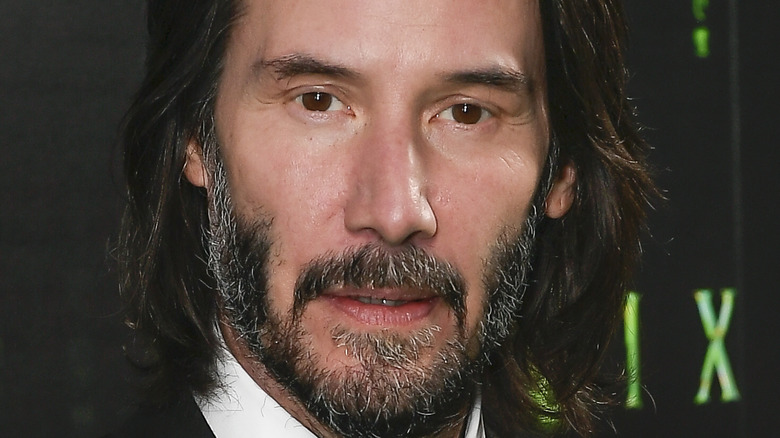 Steve Jennings/Getty Images
In the '90s, there were few bigger stars than Keanu Reeves. The actor made waves with films like "Point Break," "Bill and Ted's Excellent Adventure," "Speed," "The Devil's Advocate," "The Matrix," and so many more (via IMDb).
And although Reeves' star waned slightly in the early to mid-2000s as the actor took much-needed time to tend to his personal life, these last few years we've experienced a full-on Keanu renaissance (via Insider). With the actor appearing in "Always Be My Maybe," "The Matrix Resurrections," and "John Wick: Chapter 4," Reeves is back and better than ever.
And just as any ordinary person might be starstruck by Reeves, so too are his colleagues. Reeves's "Matrix Resurrections" co-star Yahya Abdul Matteen II recently opened up about how he reacted the first time he saw Reeves on set (via Business Insider).
"I remember Keanu and his first line. I looked up, and there was Keanu, and I said, 'Oh s***, I'm really in 'The Matrix,'" Matteen said.
Actress Lauren Lapkus had a similar experience when working with Reeves on the Netflix film "Between Two Ferns" (via Eyewitness News 3). "I was definitely starstruck meeting him," the actress shared, saying "he really went along for the ride and read a poem to us that he wrote."
The highlights of Reeves' autograph collection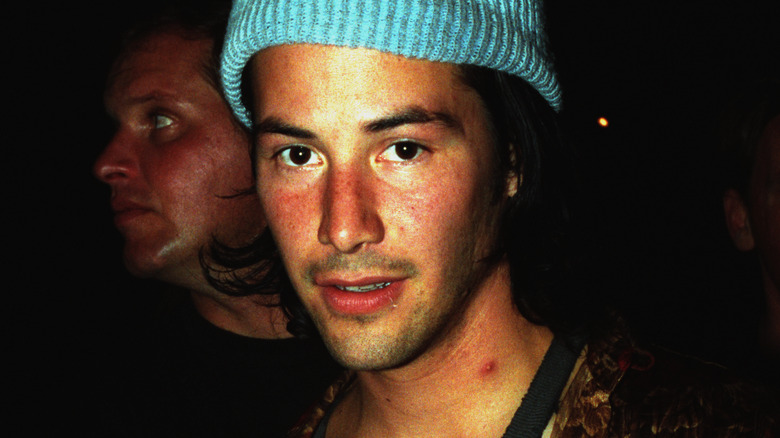 Bart Sherkow/Shutterstock
Although Reeves is himself a superstar, that doesn't mean he himself doesn't get starstruck, be it on set or otherwise. The actor recently opened up to Stephen Colbert on "The Late Show with Stephen Colbert" about which two celebrities he's asked for autographs, one of them being the late Lou Reed, the famed lead singer of the Velvet Underground (via People).
"But it wasn't for me — it was for a friend, and [Lou] was cool about it," Reeves explained. "It was [on] a little piece of paper, and it was [in] blue ink ... Yeah, it was good. It just said, 'Lou Reed.'"
The second celebrity Reeves approached for an autograph was his "Bill and Ted" co-star, the legendary George Carlin — and this one he was keeping for himself. "He wrote ... I think it was, 'Dear Keanu, f*** you!" Reeves revealed of the since-deceased comedian.
While the actor had always thought that Carlin had written that message especially for him, he later encountered someone who received the very same message from Carlin on their autograph. But instead of feeling duped — or even offended by the f-bomb — as some might, Reeves called it "beautiful."