Here's How Much Lauren Lapkus Is Really Worth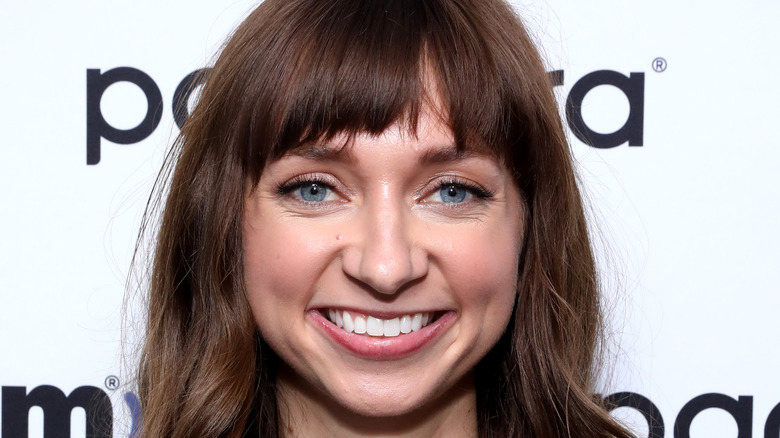 Robin Marchant/Getty Images
Known widely for her role as prison guard Susan Fischer on the hit Netflix series "Orange Is the New Black," Lauren Lapkus has amassed an impressive assortment of credits as a comedic actress. Her out-of-this-world voice and tone have made her a staple comedian with Upright Citizens Brigade and landed her roles in shows like "Crashing" and "The Big Bang Theory." Having done voice work on popular cartoons like "American Dad" and "Bob's Burgers," this funny woman possesses a talent in the comedy field that knows no limits (via UCB Comedy).
Most recently, Lapkus starred in the Netflix movies "Between Two Ferns" and "The Wrong Missy," alongside comedy heavy-hitters Zach Galifianakis and David Spade, stealing the show in both films (via UCB Comedy). She also joined the cast of "Good Girls" for the third season of the poplar show (via TV Insider).
Lauren Lapkus made comedy moves early on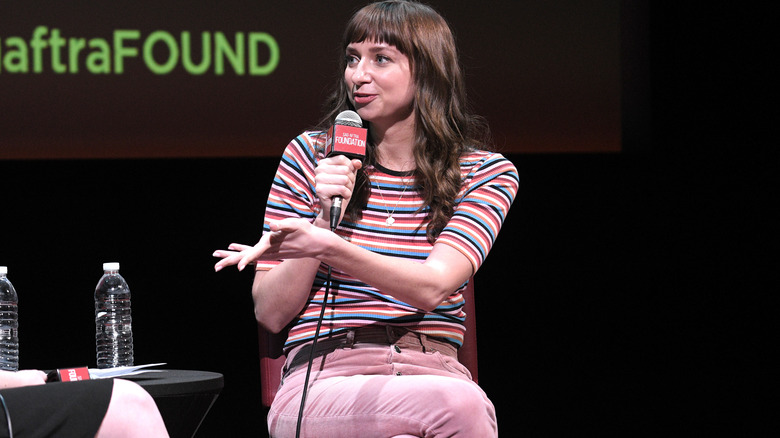 Gary Gershoff/Getty Images
Having found a passion for comedy early in life while watching comedy legends like Chris Farley on "Saturday Night Live," Chicago native Lauren Lapkus began pursuing the spotlight by auditioning for school plays at an early age. After several attempts and failures to get cast, Lapkus took up improv classes at a local theater, planting the seed for what would become her unique talent. After graduating college, Lapkus left Chicago to take classes at the Upright Citizens Brigade in New York City. A year after moving, Lapkus packed up her things once more and made her way to the West Coast (via The Things).
Upon arriving in Los Angeles, Lapkus applied to join Upright Citizens Brigade's prestigious Harold Team for improv comedians and made the cut — a crucial step for anyone hoping to make it in the world of comedy and comedic acting (via The Things). When it came to finding representation to further her career, however, her approach was a bit more unconventional. 
A chance tweet led to opportunity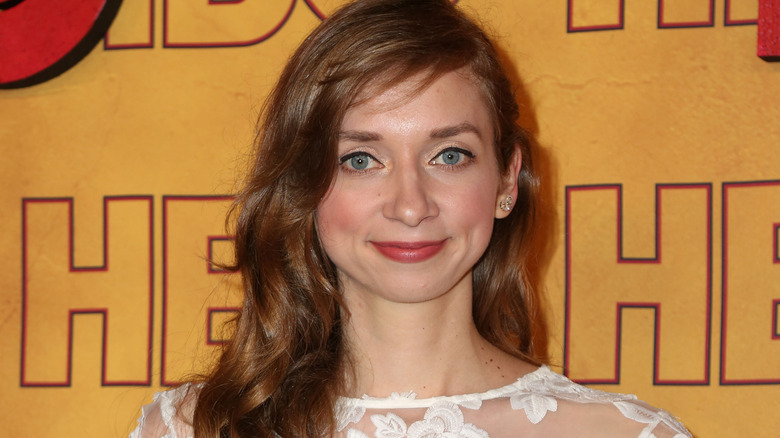 Shutterstock
After moving to Los Angeles to pursue an acting career, Lauren Lapkus found herself without an agent. Through the power of social media, that changed rather quickly when a commercial agent tweeted that he'd take a few meetings in exchange for birthday wishes. She says of the experience, "I followed a commercial agent on Twitter; he would give tips and advice for commercial auditions ... At a certain point, he tweeted, 'It's my birthday. The first five people to say happy birthday to me will get a meeting.' So I just wrote happy birthday, and then he's like, 'You get a meeting.' So then I went into his office, which was at Abrams (Artists) Agency, and ended up getting signed by him and got to do commercials through that when I was first starting" (via The Things).
This lucky break paid off big time, and that meeting led to Lapkus securing her first agent. Since then, the "Good Girls" star has skyrocketed to success. While her credits are expansive, her net worth isn't quite what you'd expect. While still a fairly larger number than most, 35-year-old Lauren Lapkus has a net worth of $1 million (via Celebrity Net Worth). She might not be purchasing a private jet anytime soon, but something tells us she has no qualms about the extra cost of guac at Chipotle.