David Arquette Reveals Who Prompted Him To Pursue Courteney Cox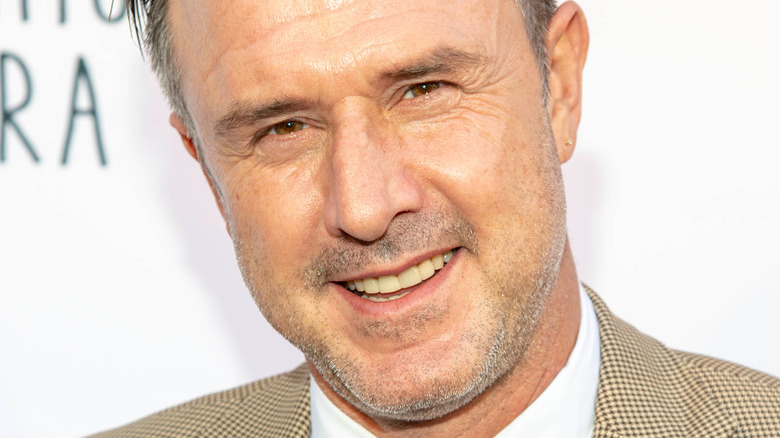 Eugene Powers/Shutterstock
In 1999, David Arquette and Courteney Cox got married and had a daughter, Coco, in 2004. In 2010, they announced that they were separating, and their divorce became final three years later. How did the two get together in the first place, though?
Well, they were playing an on-screen couple, Dewey Riley and Gale Weathers, in "Scream." He originally read for Billy Loomis but felt he'd be better for the character who went on to become the sheriff of Woodsboro. Cox told People she was "excited to play a character that was really ... b*****," since Monica, her character on "Friends," was "so sweet." Both of these stars are reprising their roles, along with Neve Campbell as Sidney Prescott, in the franchise's fifth installment, " Scream."
When discussing how the relationship between this couple first got started, Arquette told People that he had been excited to meet Cox and "was a fan of hers."
David Arquette reveals the person who had a 'real impact' on him getting together with Courteney Cox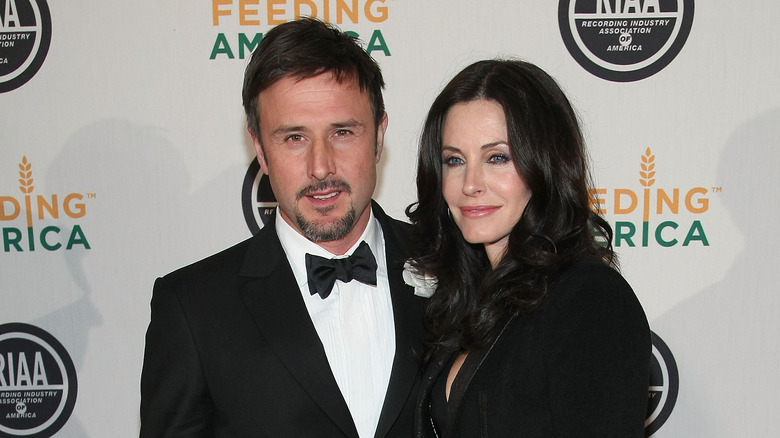 Michael Loccisano/Getty Images
David Arquette also said that someone, in particular, gave the relationship a push: the late Wes Craven, who directed the first four "Scream" movies. "Wes had a real impact," Arquette told People, stating that the director told him that Courteney Cox liked him and that he needed to "get [his] stuff together." This talk "had an impact on the course of my life," the actor continued.
Arquette is now married to Christina McLarty, a producer he wed in 2015, and they share two children. After divorcing Arquette, Cox dated Brian Van Holt, her co-star on "Cougar Town," for a bit and then got engaged to musician Johnny McDaid in 2014. This couple then broke up then got back together in 2016 (via Us Weekly).
The new "Scream" film, which also features Jack Quaid, Jenna Ortega, and Melissa Barrera, releases in theaters on January 14.