The Real Reason A Star From The Young And The Restless Was Just Fired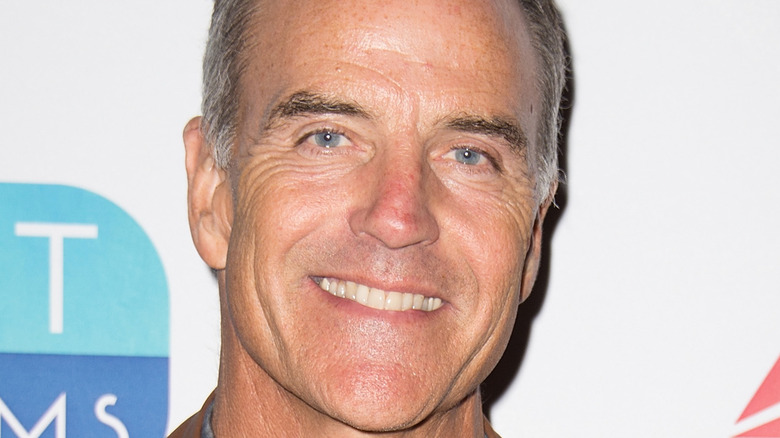 Jennifer Lourie/Getty Images
Fans of "The Young and the Restless" were shocked on Jan. 9, 2022, when actor Richard Burgi, who had only joined the soap in 2021 as business mogul Ashland Locke, announced he was no longer with the show. 
While Burgi — who got his start on soaps as Chad Rollo on NBC's "Another World" in 1986 and most recently played serial killer Paul Hornsby on "General Hospital" from 2014 to 2016 (via IMDb) — didn't initially say why he was leaving, he did offer a farewell to fans via Instagram Stories.
"I want to say thank you to all of you wonderful folks, who have been so kind and generous and supportive with your words, and I have such gratitude for the support," he said (via Soap Opera Digest). 
"I'm moving on from the show. I've had a great year on Y&R, and just thoroughly enjoyed the great cast and crew ... such wonderful people, and I wish you all a good start to 2022 — luck, health, love, joy. God bless."
On Jan. 11, Soap Opera Digest reported that, while Burgi was leaving "Y&R," his character, Ashland, will be sticking around and will be played by Robert Newman, best known to CBS soap fans as Josh Lewis on "Guiding Light" off and on from 1981 to 2009. 
That's when Burgi posted another Instagram story to explain that he was fired from "The Young and the Restless" — and the shocking reason why.
Richard Burgi tested positive for COVID and followed CDC guidelines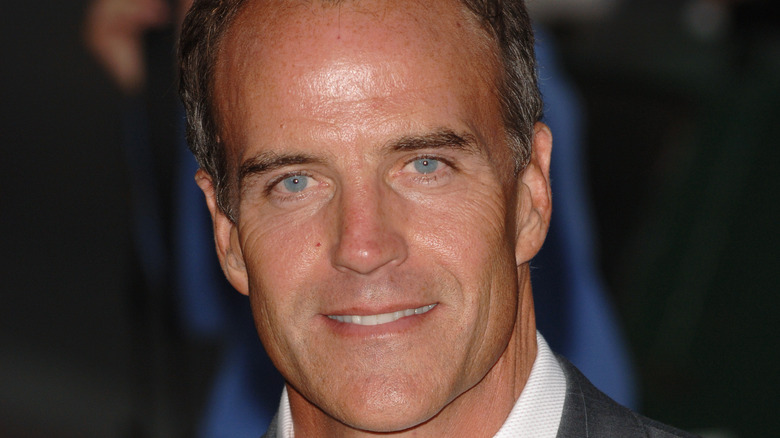 Featureflash Photo Agency/Shutterstock
When soaps and other Hollywood shows restarted production after the first COVID-19 wave in 2020, unions came up with rules and procedures that all productions had to adhere to for safety reasons, according to Variety. 
In addition, individual shows set up their own rules as the pandemic went on, like a vaccine mandate at "General Hospital" dictated by Disney, which owns the soap.
When Richard Burgi tested positive for COVID-19 over the holiday break for "The Young and the Restless" cast and crew, he returned to work thinking he was following the soap's guidelines, which he thought were dictated by the CDC. But he was wrong, as he explained in another Instagram story.
"I was back east over Christmas and tested positive somewhere around Christmas [and was] at my niece's house and visiting my 97-year-old mom," Burgi said (via Soap Hub). "I took the necessary five days [quarantine] that the CDC recommended." 
The actor "inadvertently" violated The Young and the Restless COVID-19 rules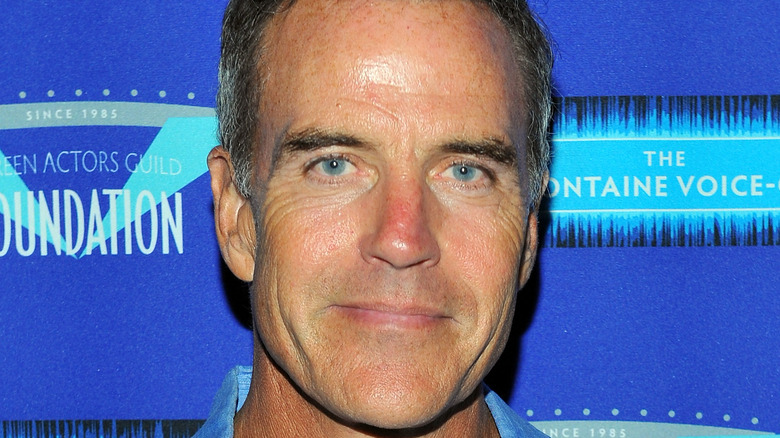 Angela Weiss/Getty Images
After following the CDC's new five-day quarantine guideline, Richard Burgi went on to explain that he later used the studio's testing facility and received two negative tests. 
He assumed it was all right to return to work, which he did. However, "The Young and the Restless" had not changed its guidelines to match the CDC's and still wanted a 10-day quarantine.
"So, I inadvertently violated the show's COVID rules and protocols. I feel terrible about it. I still do. It bothers me mightily but it is what it is," Burgi said (via Soap Hub).
But he added a word of kindness for Robert Newman, who will soon be playing his former character, Ashland Locke. 
"I respect the show's decision," he said. "They're doing the best they can. We all are. I truly wish the gentleman coming in to play Ashland a wonderful time. It's an amazing show. I have nothing but good memories."