Royal Expert Claims Prince Charles Is In A Popularity Contest With His Sons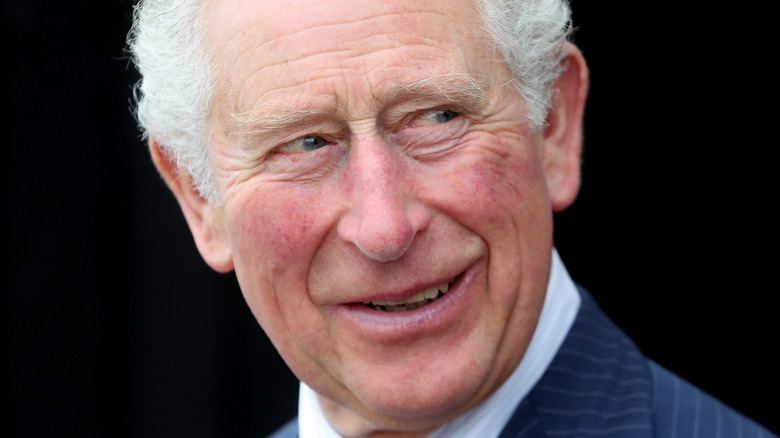 Chris Jackson/Getty Images
Prince Charles' popularity seems to be in constant flux. Poll numbers from October reveal that Charles held a 54% overall approval rating (via YouGov). However, that is much lower than his mother, Queen Elizabeth, who came in with a 72% overall rating, and his oldest son, Prince William, who earned a 62% overall approval rating. Charles also fell below William's wife, Kate Middleton, in the poll as she earned a 60% overall approval.
Charles' numbers get worse with each generation. The poll reveals that he held a 54% approval among Baby Boomers and 45% with Generation X. However, he only held a 33% approval rating among Millennials. In addition, despite the rift within the royal family, Charles' youngest son, Prince Harry, has also seen a rise in popularity as of late. In late 2021, Harry saw a five-point increase in positive opinion. However, Harry's wife Meghan Markle, only held a 27% positive opinion, per Newsweek.
Now, a royal expert is weighing in on how the royals are in constant competition with each other, and why Charles strives to be more popular than his highly publicized sons, William and Harry.
Is Charles competing with William and Harry?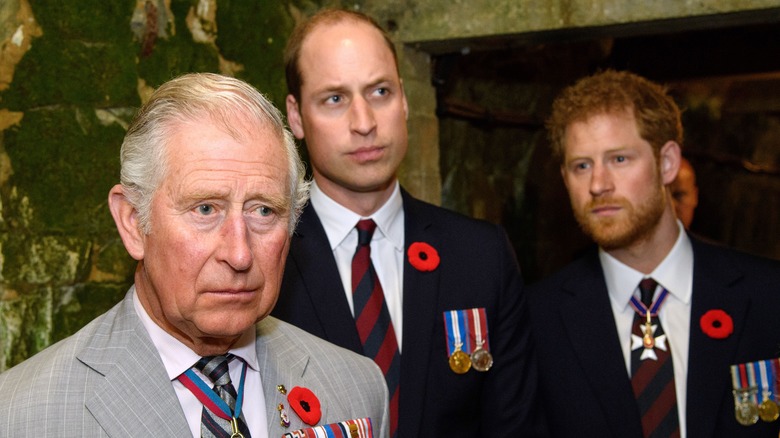 Pool/Getty Images
Royal expert Rhiannon Mills is opening up about the "competitiveness" between the royal households, and Prince Charles' popularity contest with sons Prince William and Prince Harry (via Express). Mills claims that there is definitely competition between the members of the royal family to be popular among the public, and it was clear after she interviewed Charles, who didn't want to speak out about the projects his sons have been working on. "There is still this competitiveness and it's become very clear to me for example, when I've interviewed Prince Charles and asked him about his sons being involved in championing causes about young people and Charles sidestepped that," Mills said. "He didn't want to talk about that."
She continued, "I think during that time you did have Buckingham Palace, Clarence House, Kensington Palace working in silos," she said. "That is something that has always fascinated me, it's that the households obviously have to consult very closely on things – diaries, who is announcing what and when but in each household there is still this competitiveness about getting coverage for their cause, for the visits they're doing. It was something I probably didn't anticipate, you think this is a family, they would all be there championing each other's causes."
Meanwhile, William, Harry, and their wives are highly publicized and have become the modern faces of the royal family. However, it appears that Charles could be focused on gaining more popularity as he gets closer to ascending to the throne.