The Real Reason Keanu Reeves Almost Changed His Name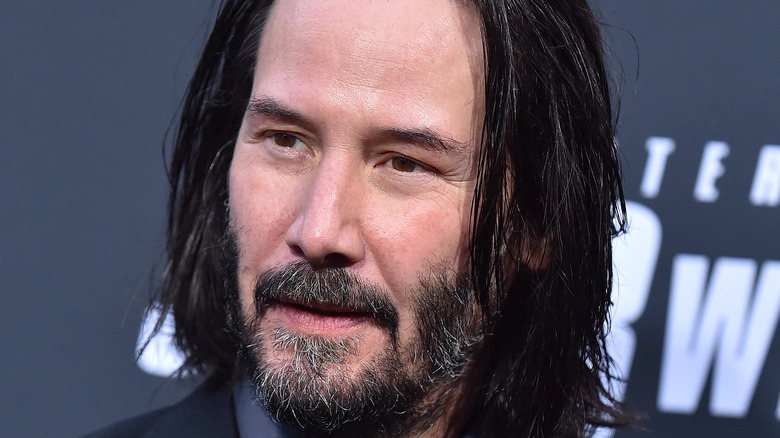 DFree/Shutterstock
Keanu Reeves has changed a lot since 1987, when he first began acting in commercials and television movies. Over the years, he has honed his skills and established himself as one of the most famous (and unconventional) actors in Hollywood. 
From playing the epic role of Johnny Utah in "Point Break" to his groundbreaking performance as Neo in "The Matrix" and its sequels, Reeves has showcased his impressive range with every credit he adds to his acting resume (via IMDb). 
Though he's known for being a chameleon in terms of the way he changes on-screen, Reeves refrained from altering a key aspect of his true identity at the beginning of his career.
According to a 2017 interview with Jimmy Fallon, Reeves almost changed his name when he arrived in Hollywood as a 20-year-old actor. At the time, he said he contemplated different alternatives to his unique moniker but grappled with the idea of changing such a crucial part of who he was as an individual (via YouTube). 
Ultimately, the "John Wick" star decided to stick with his original name, but the story behind why Reeves was on the brink of changing his name to begin with is almost as entertaining as one of his movies.
Keanu Reeves almost changed his name at his manager's request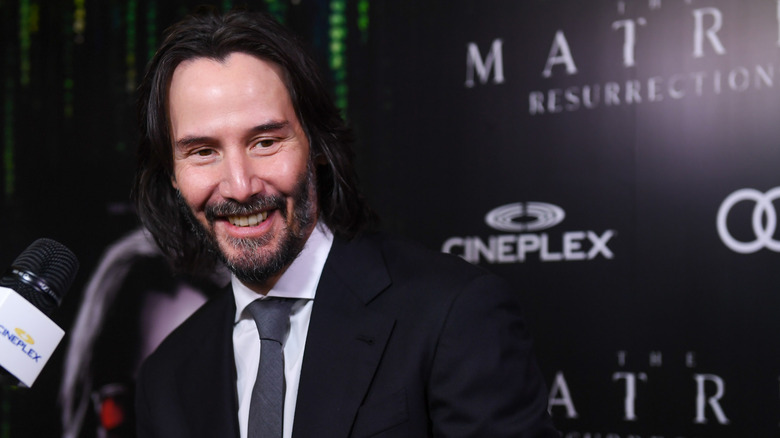 Sam Santos/Getty Images
Keanu Reeves is iconic for several reasons, including his completely unique name. It's hard to believe that, at one point, he considered changing it, but that's exactly what happened when he arrived in Hollywood as a young actor. 
During an interview with Jimmy Fallon, Reeves revealed that, when he came to Los Angeles in the 1980s, his manager and agent suggested that he change his name (via YouTube). Apparently, this made him a very sad Keanu, since he felt that his name was a huge part of his identity (and rightfully so).
Reeves went on to describe how he drove to the beach to think about what he could possibly change his name to and how he came up with a completely hilarious alternative: Chuck Spadina. 
Apparently, when Reeves posed the potential new name to his manager and agent, they immediately shot down the idea of him changing his name altogether. Reeves said that wasn't his original intention, as he was merely trying to find suitable options for what he assumed were more commonly accepted names.
When Fallon asked whether Reeves' team wanted to change his name because they didn't think his name would deem him "hirable," Reeves said he didn't want to talk about that. 
It sounds like there's more to this story than the "Speed" star wants to admit!