Why Christina Ricci Was Surprised By Her Own Daughter's Name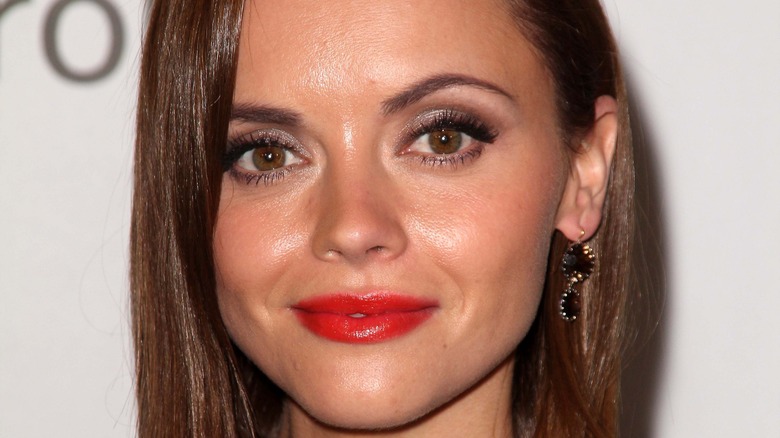 s_bukley/Shutterstock
In August 2021, actress Christina Ricci shared exciting family news on Instagram when she announced her second pregnancy. Ricci's partner, hairstylist Mark Hampton, also confirmed the news through his personal Instagram account at the time. Hampton shared a sweet snap of Ricci's ultrasound photos, along with the caption "Life Keeps getting better!!!" Life got even better for Hampton and Ricci, as the pair revealed they had secretly tied the knot in Los Angeles a few months after announcing the pregnancy (via US Weekly).
Fast forward to December 2021, when Ricci and Hampton announced the birth of their daughter, Cleopatra Ricci Hampton. Little Cleopatra is the couple's first child, but Ricci has a son, Freddie, from a previous relationship with James Heerdegen. Given the excitement of welcoming their daughter into the world, Ricci and Hampton got momentarily caught up in the moment when it came time to name their precious bundle of joy and the final decision apparently caught Ricci off guard.
Ricci recounted the story during an interview with Ellen DeGeneres for an upcoming episode of "The Ellen Show," and the "Yellowjackets" star candidly revealed how she was surprised by her own daughter's name following the birth (via YouTube).
Christina Ricci was caught off guard when she learned her daughter's full name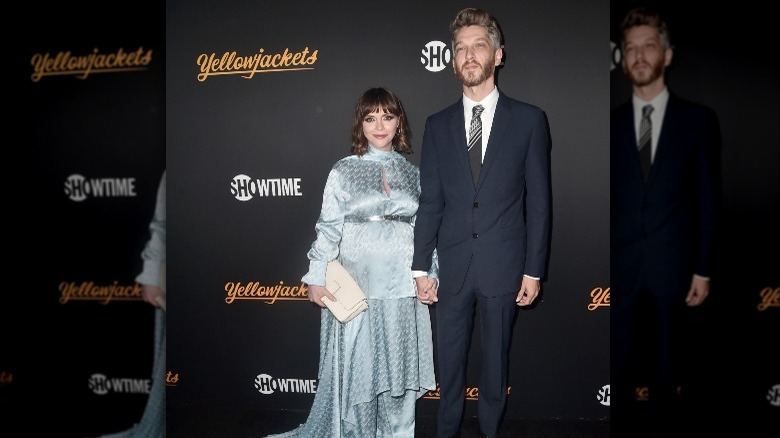 Alberto E. Rodriguez/Getty Images
Christina Ricci recalled the story of her daughter's birth during an interview for "The Ellen Show," and the "Casper" actress revealed she was surprised by her own daughter's name following her surgery to deliver the baby via C-section (via YouTube). Ricci said that while she was being prepped by the hospital staff, she spoke to her husband, Mark Hampton, about the information they needed for the birth certificate (via HuffPost). Apparently, Ricci and Hampton had already decided to name their daughter Cleo, but Hampton was confused as to whether Cleo was just a nickname.
"My husband was like, 'Well, we're going to give her a full name, right? And then the nickname's Cleo?'" Ricci told Ellen DeGeneres. Ricci added, "I was like, 'Cleopatra?' And he was like, 'Yeah, the full name's Cleopatra,'" and then the actress was whisked away to deliver the baby. Ricci assumed they would continue to discuss prospective names later on, but Hampton assumed that Cleopatra was the final decision.
Right after Ricci gave birth, Hampton excitedly took to Instagram to share the news, posting a photo of the newborn along with a caption that read, "Welcome to the world baby Cleopatra Ricci Hampton." As Ricci recounted to DeGeneres, "He got so excited that he put it on Instagram and media outlets picked up that her full name is Cleopatra Ricci Hampton." She added, "And so I was like, 'I guess we named her Cleopatra.'"