What We Know About Sinéad O'Connor's Hospitalization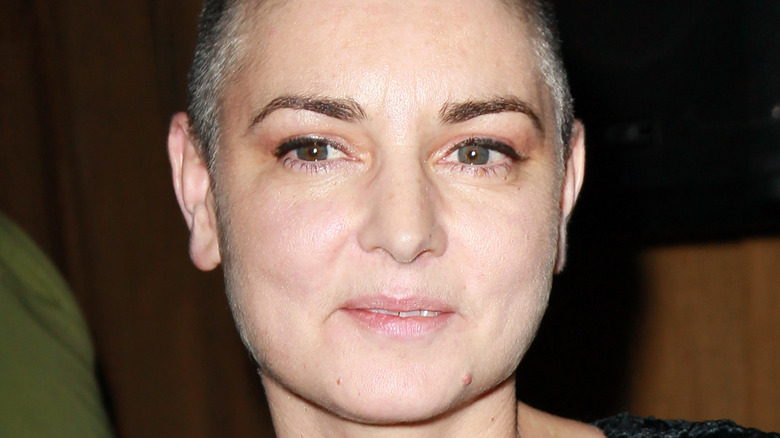 David Livingston/Getty Images
Sinéad O'Connor experienced every parent's worst nightmare on January 7, when she learned that her son, Shane O'Connor, had died by suicide. Per the Daily Mail, the 17 year old had been under suicide watch at an Irish hospital after two previous attempts to take his life. In a social media post, the singer confirmed that her "beautiful" son, who was "the light of [her] life," had "decided to end his earthly struggle."
Grief-stricken, Sinéad blamed the national family authorities, known as Tusla, for not properly supervising a child who was at suicide risk. In a series of since deleted tweets, she wrote in part, "May God forgive the Irish State for I never will ... Too many kids are dying on Tusla's watch." She eulogized her son, whom she shared with her ex, folk singer Donal Lunny. "This is for my Shaney," Sinéad tweeted. "The light of my life. The lamp of my soul. My blue-eye baby. You will always be my light. We will always be together. No boundary can separate us."
But the singer's later tweets hinted that she, too, was feeling mentally fragile. On January 13, she tweeted on her unverified account, "I'm a piece of s***. I don't deserve to live and everyone who knows me will be better off without me. I am sorry for all the harm I caused." 
If you or anyone you know is having suicidal thoughts, please call the National Suicide Prevention Lifeline​ at​ 1-800-273-TALK (8255)​.
If you or someone you know is struggling with mental health, please contact the Crisis Text Line by texting HOME to 741741, call the National Alliance on Mental Illness helpline at 1-800-950-NAMI (6264), or visit the National Institute of Mental Health website.

Sinéad O'Connor feared for her own mental health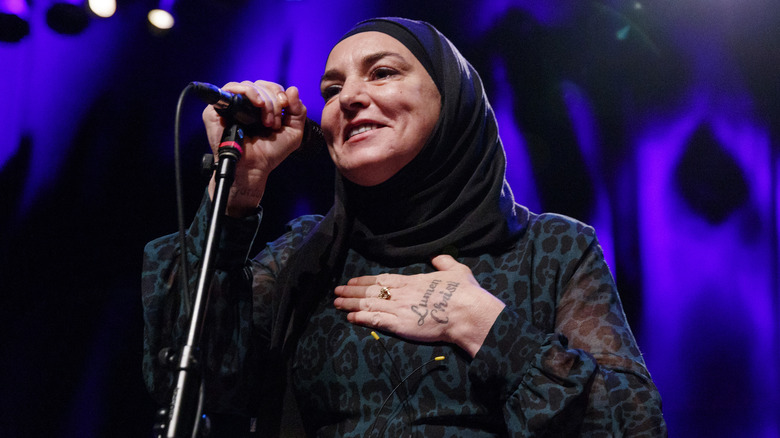 Andrew Chin/Getty Images
Known for her cover of Prince's "Nothing Compares 2 U," Sinéad O'Connor was clearly inconsolable over the loss of her son, the third of her four children. Her tweets following his death grew increasingly more alarming, particularly one (now deleted) that stated, "I've decided to follow my son. There is no point living without him," as per CNN. 
Shortly afterward, O'Connor followed up, apologizing for the statement and sharing that she was seeking help. "I am with cops now on way to hospital. I'm sorry I upset everyone," O'Connor shared. "I am lost without my kid and I hate myself. Hospital will help a while. But I'm going to find Shane. This is just a delay."
The singer has struggled with the effects of trauma for decades. Raised by an abusive mother, O'Connor was diagnosed with bipolar disorder, PTSD, and borderline personality disorder as an adult — she has also coped with addiction. In 2015, her mental health worsened following a hysterectomy and the hormonal changes that followed. Her attempts to find meaning in life led her to join the Latin Tridentine Catholic sect as a priest; in 2018, she converted to Islam, changing her non-stage name to Shuhada' Davitt (via CNN). 
In an interview with People last year, O'Connor opened up about her past which she detailed in a memoir called "Rememberings." She appeared to have found some stability and happiness in her life. We hope that with help, she can find that peace again.