Kelly Rizzo Breaks Her Silence In A Tear-Jerking Tribute To Bob Saget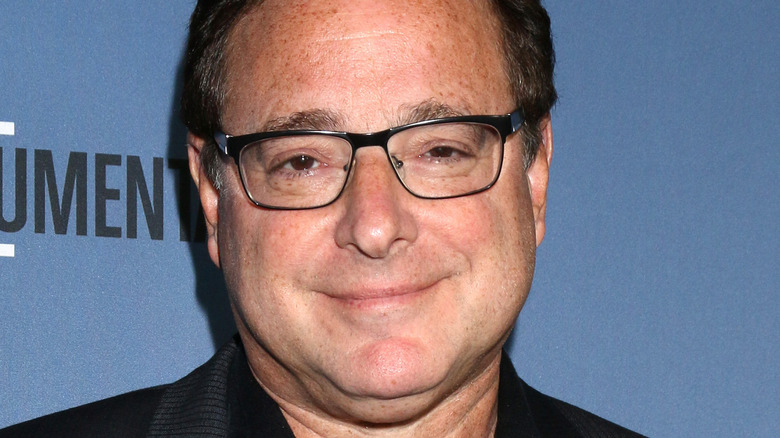 Kathy Hutchins/Shutterstock
Bob Saget was laid to rest on January 14, five days after his untimely death at age 65. The traditional Jewish funeral was attended by some 300 people, including former cast members from "Full House" and high-profile friends such as Chris Rock, Judd Apatow, Kathy Griffin, Dave Chappelle, and producer Norman Lear (via NBC News). 
Although hundreds of heartfelt tributes have been posted on social media since the news of Saget's passing, the one person who stayed silent in her grief was his widow, Kelly Rizzo. The two had been wed only six years when Saget died. The day after the funeral, Rizzo, a health and fitness influencer, posted her heart-wrenching statement to her Instagram feed.  
"My sweet husband," she began. "After much reflection this week, I'm trying, really trying, to not think I was robbed of time. But instead to think: How lucky was I that I got to be the one to be married to THE MOST INCREDIBLE MAN ON EARTH ... I got to be the one to love him and cherish him. He deserves all the love. Every ounce of it. Because that's how amazing Bob was. He was love. If you were in his life you KNEW he loved you. He never missed an opportunity to tell you."
Rizzo went on to say that she has no regrets, because she and her husband told each other "I love you" constantly. "I'm so grateful for that," she said. "Not everyone gets that." Calling the comedian "a force," she noted that all his friends and family were in awe of him.
Kelly Rizzo vowed to keep Bob Saget's memory alive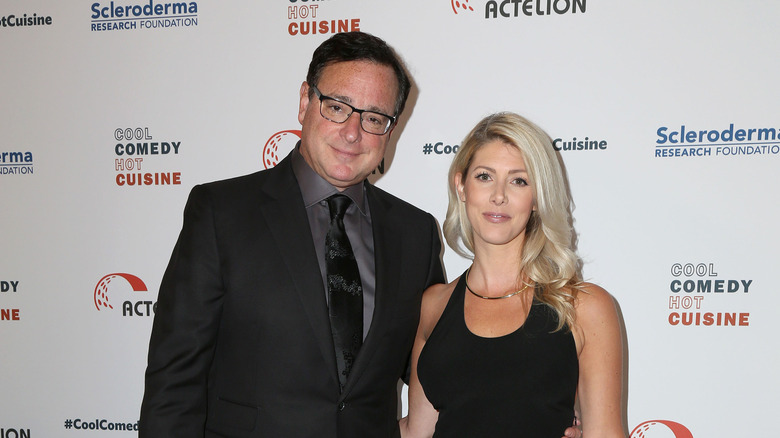 Kathy Hutchins/Shutterstock
Poignantly, Kelly Rizzo had posted a TikTok just a week before Bob Saget's death, poking fun of people who told her "you must just laugh ALL the time" by being married to a famous comedian. Now, she says that she wants to keep the laughter alive. In her tribute, she wrote, "Bob had so much more he wanted to do and so much more love to give. And to the best of my ability it will be my mission to share how amazing he was with the world, and try in some small way to keep spreading his message of love and laughter." She added, however, that she has no plans to become a stand-up comedian herself.
Rizzo also vowed to continue her husband's work with the Scleroderma Research Foundation. Saget had been a passionate advocate for the cause ever since his sister died of the autoimmune disease, according to People. Saget leaves behind three adult daughters from his first marriage, and Rizzo told them, "I will love you all with all of my heart, always." The touching eulogy ended with, "Honey, I love you more than anything, forever."
Rizzo's post has received more than 230,000 likes on Instagram as of publication, along with messages of support from friends and fans, including actress Danielle Fishel, country star Mickey Guyton, and Natasha Bure, daughter of Saget's "Full House" co-star Candace Cameron Bure. One commenter proved that Saget was loved by people from every political walk of life. Meghan McCain wrote, "Sending love, strength and peace from me and my family. I am so deeply sorry for your loss and pain. Beautifully written."