Prince Andrew's Biggest Fear Amid His Legal Troubles Might Surprise You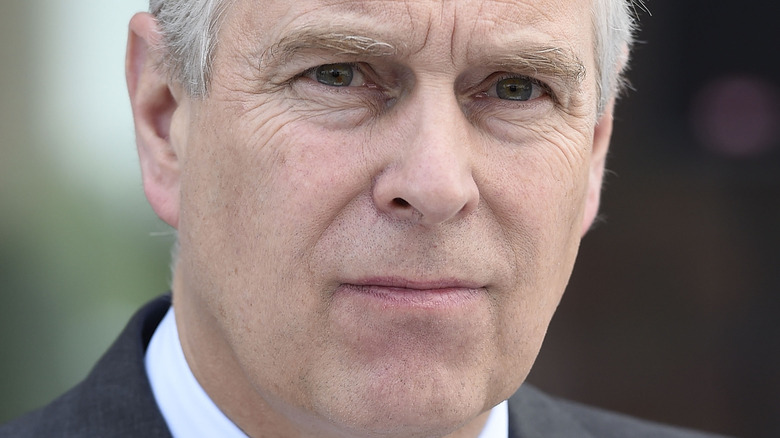 Alexander Koerner/Getty Images
Prince Andrew's transformation in recent years has been a negative one. His public perception has morphed into one of criticism and skepticism, and mounting public pressure, as well as legal troubles, have pushed the prince further and further away from his former royal duties. Experts have even deemed it impossible for Andrew to find a way back for his reputation, per the Daily Mail.
The heart of Andrew's legal troubles is his connection to the now deceased Jeffrey Epstein and his lawsuits with Virginia Guiffrey, who has repeatedly accused the prince of sexual assault (via The New York Times). Andrew has remained in hiding for some time now, not being seen by anyone other than royal aides on his property, including not performing his royal duties. Naturally, the crown doesn't want to be associated with these allegations. Assault allegations against Andrew first arose in 2015 and matters only worsened for the prince when he gave an interview in November 2019 where he attempted — and failed — to convey that his friendship with Epstein wasn't related to Epstein's own assaults and crimes.
Now, one would imagine that Prince Andrew is faced with many concerns, but his biggest fear has become publicly known — and it's actually surprising.
Prince Andrew could go "completely broke"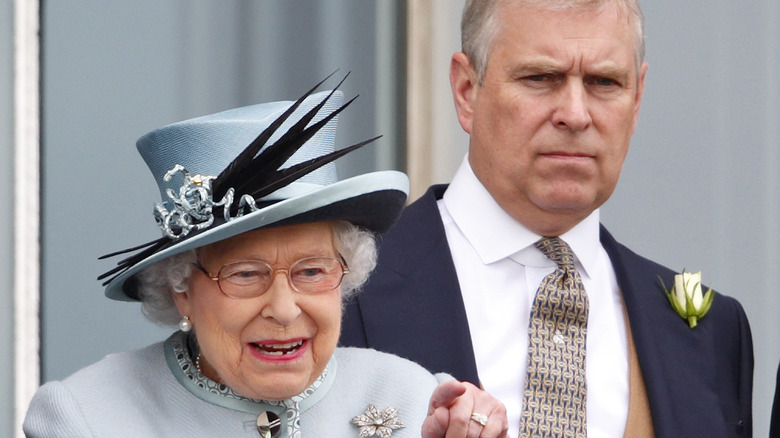 Max Mumby/indigo/Getty Images
It's easy to wonder whether Prince Andrew might ever resume royal duties — and one would even imagine that he'd ponder this too — but as it turns out, his biggest concern is actually monetary. According to Page Six, the prince has had his official military and patronage titles revoked. With more and more honors taken from him, Andrew is worried that financial devastation awaits him, especially as he only continues to spend more on legal fees.
In fact, an inside source told the Daily Mail that the consequences of his actions hadn't necessarily hit Andrew yet. However, as his legal battles wage on and matters don't improve for him, the prince has realized he may well face devastation. "Now the bills are mounting up and the possibility of a settlement, or even worse a judgement against him, is being widely discussed; he fears complete financial ruin," a royal source told the outlet. "There is a very real prospect of him being completely broke."
Andrew is estimated to have amassed £2 million in lawyer fees so far and could pay up to £10 million in a potential settlement if he doesn't want the case to go further. While the queen hasn't publicly supported the Duke of York during this controversy, the Daily Mail adds that the queen may privately support Andrew's security detail even if he goes penniless to ensure that he remains safe.
So, what do you think about Andrew's controversy?