Kristen Stewart's Biggest Fear Will Surprise You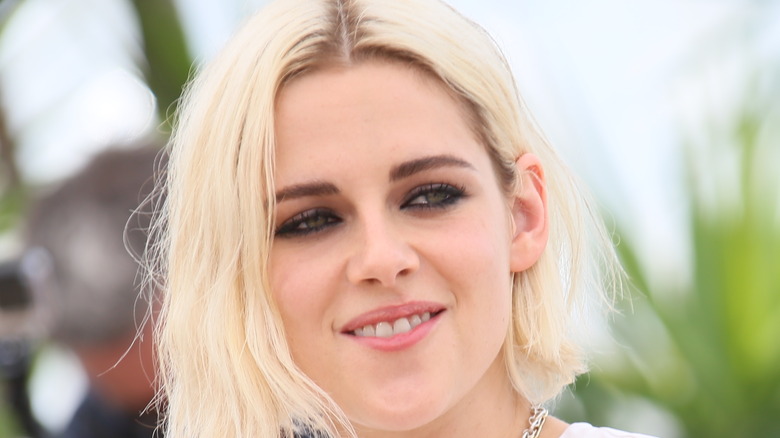 Denis Makarenko/Shutterstock
At the age of eight, Kristen Stewart was "steadfast" at becoming an actress, per WWD. She quickly found herself on the sets of "The Thirteenth Year" and "The Flintstones in Viva Rock Vegas" at the turn of the millennium (via IMDB) before landing the role of a lifetime opposite Jodie Foster in "Panic Room." Since then, the actress has become somewhat of an icon in Hollywood, playing the likes of Bella Swan in the "Twilight" franchise, Snow White in "Snow White and the Huntsman" before moving onto more character-driven roles in films like "Personal Shopper," "Seberg," and "Spencer."
With a filmography of nearly 60 roles, it's clear that Stewart isn't shy when it comes to the projects she decides to be a part of. However, on some occasions the actress has had to face some of her biggest fears in order to film them. "I've never done anything that I thought was going [to be] super easy or comfy," Stewart has said in the past (via US Weekly). And this was certainly the case for two films she's starred in, which featured two of her biggest fears.
Kristen Stewart overcame her fears to star in two of her biggest films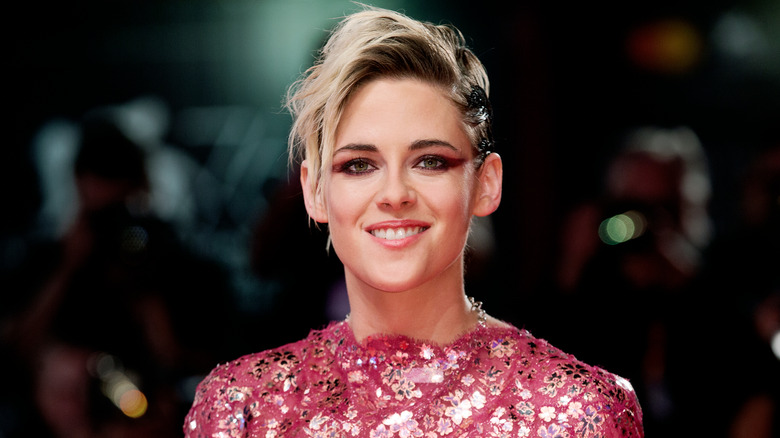 Andrea Raffin/Shutterstock
The first came in 2012, when Kristen Stewart landed the role of Snow White in "Snow White and the Huntsman." As much as she connected to the character, she had to overcome a fear that she'd manifested after an accident with a certain animal when she was just nine-years-old. "I fell off a horse once and hurt myself really badly," she said at a WonderCon panel in 2012 (via People). "I broke and dislocated my elbow."
As scared as she was to be around horses again, the actress "just had to not think about it," as she explained. "I wanted so badly to do this that it was just like, 'Alright, well, if I perish by horse, that's all good.'" 
Stewart had a similar mindset when it came to the 2020 film "Underwater," in which she faced her fears of the watery depths. "I'm really scared of the water," she said during a fan screening of the film, per US Weekly. "It's ridiculous that I did this movie. Like, really ridiculous," she added.
The actress was very candid about what filming was like, too. "It was awful. It was really hard," she said. "I was scared the whole time." However, she got through it, and made a terrifying film in the process.