Here's The DWTS Star That Got Awarded Worst Dancer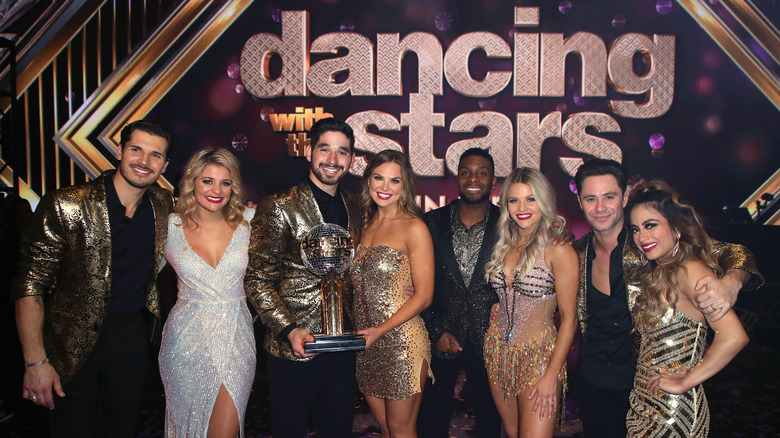 David Livingston/Getty Images
The beloved celebrity competition show "Dancing with the Stars" has been on the air since 2005 (per IMDb), so naturally, the glitzy dancefloor has seen more than its fair share of gasp-inducing performances. When it comes to the best and worst moments in "DWTS" history, they're pretty evenly split, but there's a reason we keep coming back for more. As Screen Rant reported, the bumper 30th season boasted some of the coolest and most progressive dances yet, thanks to the show's first LGBTQ couple JoJo Siwa and Jenna Johnson. 
"DWTS" is very smart about casting in general, with "Tiger King" villain Carole Baskin controversially taking part in 2020, per Decider. Although fans might not always agree with who's chosen to vie for the coveted Mirrorball Trophy, there's no denying it gets people talking. Plus, even when purely hate-watching the celebrities as they attempt to master increasingly difficult dance moves, it's fun to watch them flail and, hopefully, fail. Of everybody who's competed thus far, this is the worst dancer overall.
This DWTS contestant only lasted a single episode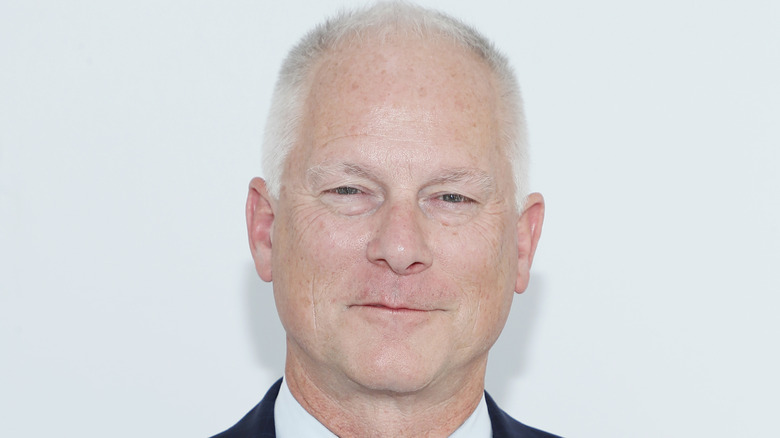 Paul Morigi/Getty Images
As Mental Floss notes, during the 200th episode spectacular of "DWTS," poor Kenny Mayne was (dis)honored with the accolade of worst dancer. The ESPN anchor beat out tough competition from the likes of rapper Master P, reality star Kate Gosselin, country icon Billy Ray Cyrus, and even tech bro Steve Wozniak. Per USA Today, the veteran journalist was first out in Season 2, and he judges struggled to find any positives about Mayne's performance, which was to "Hot Stuff" by Donna Summer (via Business Insider). As Bruno Tonioli pointed out, "It was like Pinocchio chasing Jiminy Cricket across the room. You couldn't have been more wooden." 
In a chat with Glamour, executive prouder Rob Wade explained why Mayne's one and only performance emerged victorious, admitting, "I've watched it so many times!" However, fellow exec-prouder Joe Sungkur cast his vote elsewhere, opining the worst dance in the history of the show involved "Michael Bolton coming out of the doghouse." He was "overjoyed" upon learning the legendary crooner, and partner Chelsea Hightower, would be entering the stage in this bizarre manner, acknowledging, "I admired Michael for doing that" because, "It was just fun." Maybe Mayne would've survived longer if he'd done something similarly wacky?