What Michael Cohen Really Thought About Megyn Kelly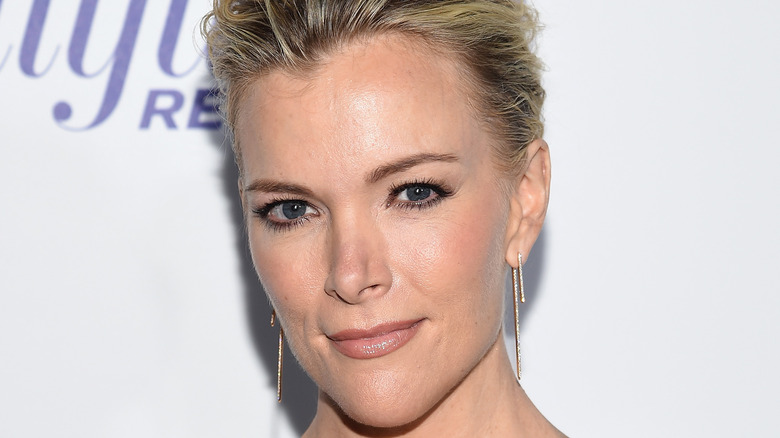 Dimitrios Kambouris/Getty Images
Talk show host and political commentator Megyn Kelly is a controversial figure, to say the least. According to The Guardian, Charlize Theron's portrayal of the broadcaster in the 2019 film "Bombshell" drew criticism because it painted Kelly in a more flattering light than some viewers and critics thought she deserved — perhaps because the film focused solely on villainizing Roger Ailes. However, even beneath distracting prosthetics, Theron's star power was undeniable.
Per Town and Country, Kelly has weathered her fair share of controversies, from defending blackface to claiming that both Santa and Jesus are white (though she later appeared to walk back those comments). Evidently, she's never been afraid to speak her mind. However, as The Guardian points out, the veteran journalist was fully embraced by the mainstream media before everything came crashing down. Case in point: Even when her NBC show was cancelled following her blackface comments, Kelly still got a massive payout. Despite her conservative leanings, there's at least one disgraced conservative political figure who isn't a fan of Kelly.
Michael Cohen has no time for the fake news media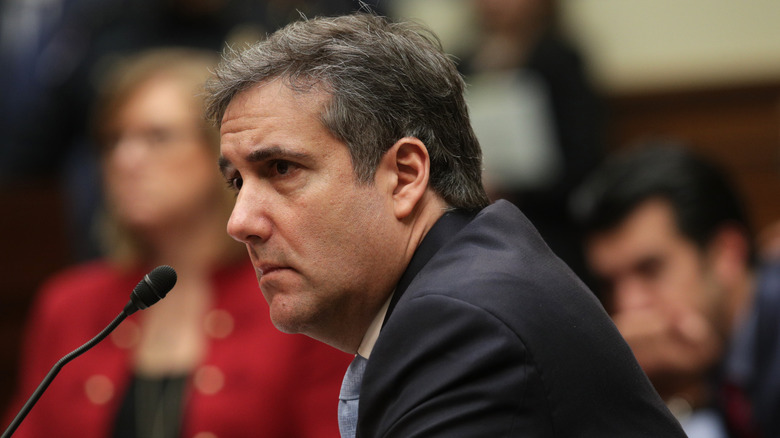 Alex Wong/Getty Images
Donald Trump's former personal attorney Michael Cohen doesn't have a great relationship with the truth, so it's unsurprising to learn that he has little time for journalists. Per Newsweek, Cohen has been known to threaten members of the media. Reacting to a Daily Beast reporter who once called him regarding some controversial claims he had made, Cohen allegedly said, "I will make sure that you and I meet one day while we're in the courthouse. And I will take you for every penny you still don't have." In a similar vein, Cohen took particular issue with Megyn Kelly after she called Trump out for his well-documented mistreatment of women. Per Newsweek, the one-time Trump fixer promptly called her a liar and retweeted statements from people to "gut her," as well as those describing her as a "snake" and a "psycho."
In her 2016 book "Settle For More," Kelly explained how Cohen's attack had made her feel. "Gut her. For the first time, I felt alarmed," Kelly wrote (via People). She also tweeted an excerpt of the book with the caption, "More #michaelcohen threats — this guy has a history of threatening women. (This is from my book.) Remember this? After that debate? #StormyDaniels." Though Kelly may have been initially scared off by Cohen's threats, they didn't stop her pursuing the truth.