Here's What Kayali Founder Mona Kattan Says Will Be The Biggest Trend In 2022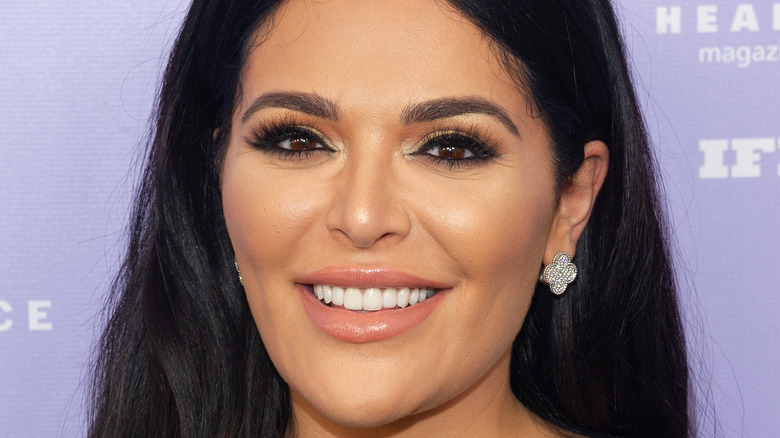 Ovidiu Hrubaru/Shutterstock
Back in 2013, after building a successful blogging empire, Huda Kattan founded Huda Beauty, starting out simply by selling only false eyelashes. According to Forbes Middle East, the brand has expanded at an impressive pace, launching other products and lines, including Kayali Fragrances. 
Though Huda was incredibly ambitious, she had the support of her sisters, Mona and Alya Kattan, to help launch her business. For example, the successful fragrance brand is headed by Mona, who also serves as Huda Beauty's global president. 
"When I got my first job at 14, I spent money on fragrances, and during my whole time at university, I used to do side jobs, promoting or modeling, and all my money was spent on expensive perfumes, so I have this attachment to fragrance, because it makes me feel good," Mona told Entrepreneur. 
She continued: "That confidence that Huda feels through beauty, I feel through fragrance. It instantly changes my mood. It's so strong and powerful what it does to your brain, it can ignite memories and emotions."
Given her high-profile job in cosmetics, Mona is quite adept at predicting future beauty trends — like this one that will be huge in 2022.
Mona Kattan predicts that fragrance layering will be a big beauty trend in 2022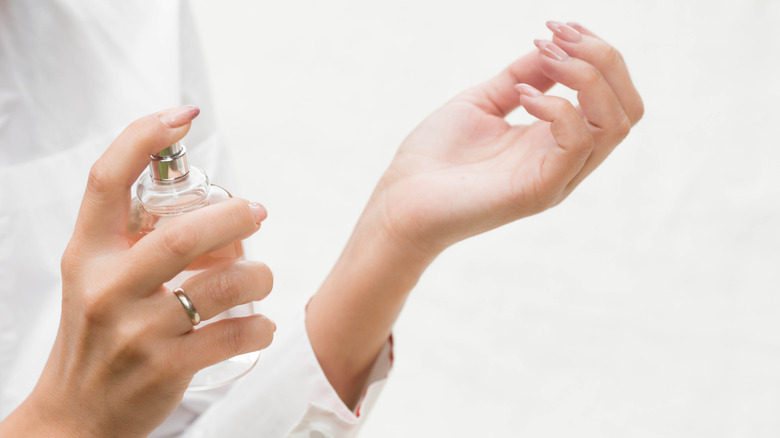 PhotoJuli86/Shutterstock
During a recent interview with Cosmopolitan Middle East, Mona Kattan predicted that people will be layering fragrances more this year. 
"The concept of layering fragrances has really taken off, especially outside of the region, and I believe that we'll see more of that in 2022," she said. "The beautiful thing is that there is no rule book when it comes to layering, so that encourages people to get creative and concoct their own unique scent."
Whether you're putting various scents on different parts of your body or applying scented lotion, body perfume, and hair perfume in the morning while getting ready for the day, there are no real rules for layering fragrances, per Byrdie. 
There are a few best practices, though. Apply heavier scents first so that they don't overpower any lighter scents. Also, when combining scents, it can be helpful to pick perfumes that have at least one note, or component of the fragrance, in common, such as jasmine or amber.
"I think that the pandemic has allowed people to experience the game-changing power of fragrances and their ability to transform your mood and atmosphere with just one spritz," Kattan said. "So, I expect to see more and more people lean into the art of layering as the trend continues to expand."