Here's What To Look Forward To On Disney+ This Year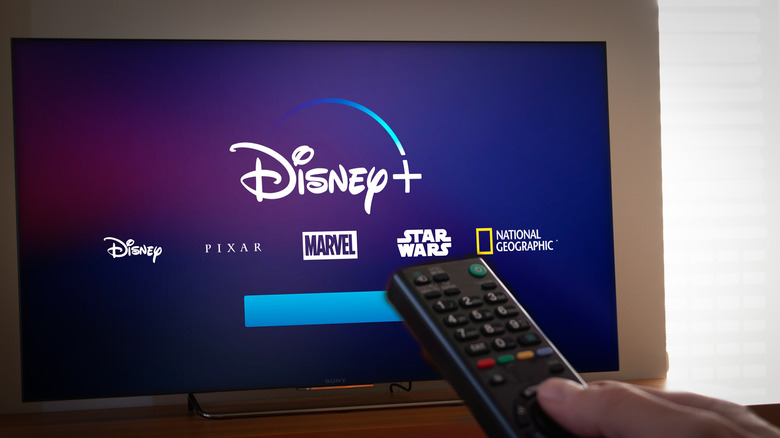 Ivan Marc/Shutterstock
It's easy to be overwhelmed by the sheer number of streaming platforms that exist now, but one that's certainly worth the money is Disney+. 
It not only hosts Disney's original content but also the series and films from the networks and studios that Disneys owns, including Pixar; Marvel; Star Wars; National Geographic; and some ABC series, such as "Once Upon a Time," which actually draws on characters from Disney IP.
Fans get excited when new movies come to Disney+, including when Disney's latest animated movie, "Encanto," came to the service in December 2021 and one of the latest Marvel Cinematic Universe films, "Eternals," hit the platform in mid-January 2022 (via CNET). 
Even though controversy can arise when movies are shown in theaters and on streaming simultaneously, such as Scarlett Johansson's lawsuit against Disney, easy access to a wealth of content is great for everyday people — especially during the COVID-19 pandemic, when we're all home a lot more than usual.
As always, Disney is adding more and more content to the platform. In January 2022, Disney+ has already added or will add "X-Men: First Class," "The Book of Boba Fett," "The Sandlot," "The Ice Age Adventures of Buck Wild," Seasons 1 and 2 of "Vets on the Beach," "Diary of a Wimpy Kid: Dog Days," and Season 4 of "Miraculous Tales of Ladybug & Cat Noir," among others (via Variety).
Here's what else to look forward to in 2022.
Marvel, Star Wars, and Disney all have exciting new projects on Disney+ this year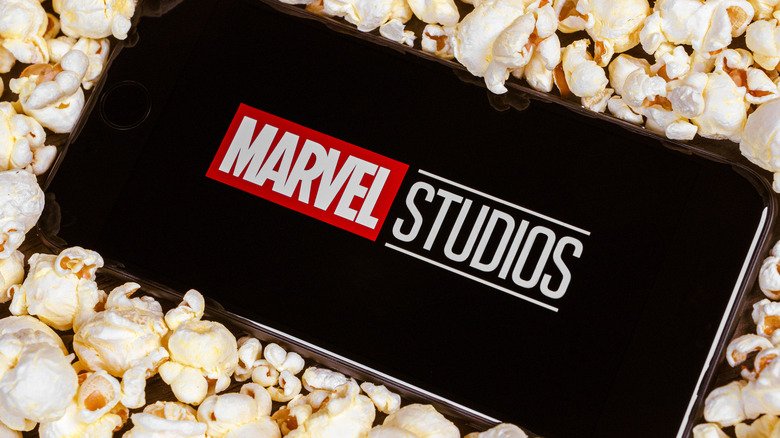 AFM Visuals/Shutterstock
In 2022, Disney+ is ramping up the production of original content even more, including many new Marvel Cinematic Universe series. 
According to What's On Disney+, MCU series debuting in 2022 include the Egypt-set "Moon Knight"; the Bruce Banner-related "She-Hulk"; and "Ms. Marvel," which introduces the Pakistani-American hero Kamal Khan to the universe. 
The "Guardians of the Galaxy Holiday Special" will also land on the service this winter, and a series of shorts, "I Am Groot," will hit the platform at some point this year.
Still, there are plenty of exciting non-MCU projects coming to the platform in 2022. According to Decider, many continuations of classic Disney properties will launch this year. "The Proud Family: Louder and Prouder" airs in February, while "Cheaper by the Dozen" debuts in March. 
Then, in the summer, "Baymax!" hits the platform as a continuation of "Big Hero 6.," and fall 2022 will see the premieres of "Hocus Pocus 2," "Disenchanted," "Pinnochio," and "Star Wars: Andor."
Finally, confirmed projects without release dates include Season 2 of Marvel's "What If...?"; Season 3 of "High School Musical: The Musical: The Series"; "Cars on the Road"; "America the Beautiful"; "Limitless with Christ Hemsworth"; and "Zootopia+," the animated series set to continue Judy Hopps' story from the 2016 "Zootopia" film.