Here's Where You Can Buy A Lookalike For Princess Diana's Engagement Ring For Just $20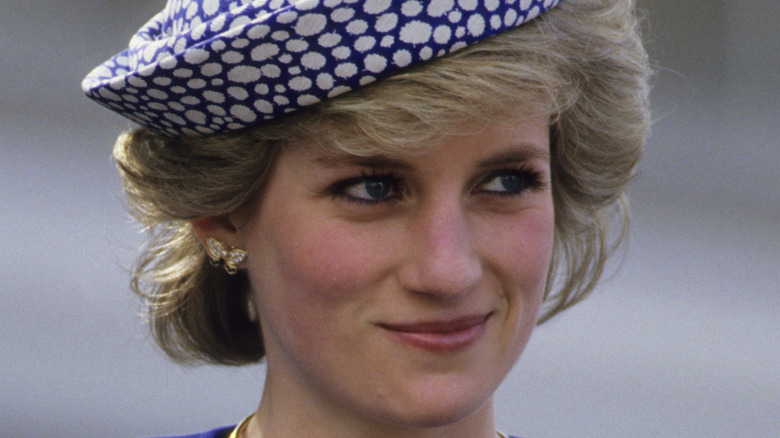 Georges De Keerle/Getty Images
We may receive a commission on purchases made from links.
If you're a diehard fan of Princess Diana, then you've probably spent hours combing the Internet for replicas of her favorite items. As Input Magazine reported, who hasn't been tempted by the prospect of buying their own "I'm A Luxury ... Few Can Afford" sweater that Princess Diana rocked in a photo with William and Harry when they were kids? Nowadays, you can find a fashionable look-alike for almost every iconic item that the People's Princess ever wore, from her stunning "revenge dress" to her oversized blazers. But what if you wanted to find something similar to her engagement ring?
According to TikTok user Amanda Matta, you can buy a replica of that, too! The sapphire engagement ring was passed along to Kate Middleton when Prince William proposed in 2010, so you'll essentially be channeling two powerful royal women when you purchase this ring for yourself. The best part is that the ring is super affordable and easy to order, which means you can rock your own sapphire within a matter of days.
You can purchase a similar engagement ring from Amazon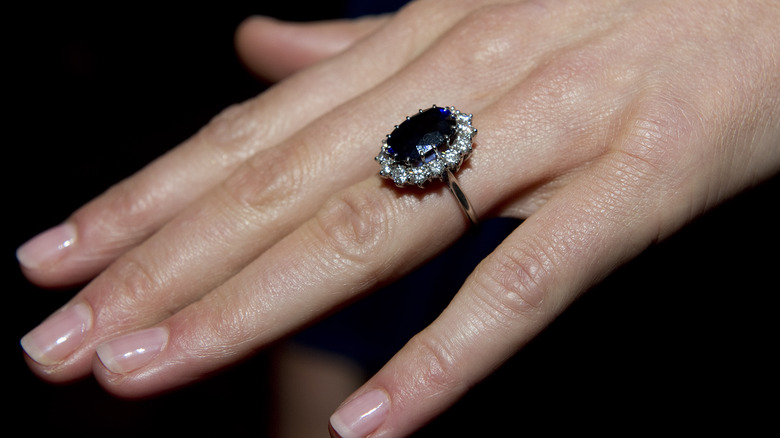 Wpa Pool/Getty Images
Princess Diana's sapphire engagement ring caused a bit of a stir when Prince Charles first bestowed it upon her in 1981. According to The Knot, Diana broke from royal tradition when selecting her engagement ring, as she opted to buy something from Garrard's existing catalog in lieu of designing a one-of-a-kind piece for herself. The CEO of Kwiat Diamonds and Fred Leighton, Greg Kwiat, explained the controversy to The Knot, saying "At the time, the Queen was reportedly not pleased that the engagement ring was a stock piece that any client of the jeweler could have owned." Of course, now that Princess Diana's sapphire ring has become almost as iconic as the woman herself, she's still managed to stand out from the crowd, even decades later.
Fans looking to channel their inner Princess Di can buy a nearly identical ring to the stunning sapphire for just $20 through Amazon. The ordering process is simple, as customers can simply select a ring size from the options provided in order to have the ring shipped within a few days. In more good news, the retailer also offers another version of the ring featuring an emerald instead of a sapphire. This might suit anyone looking for a slightly different option that still captures the essence of the original sparkler.