The Truth About Martha Stewart's Modeling Career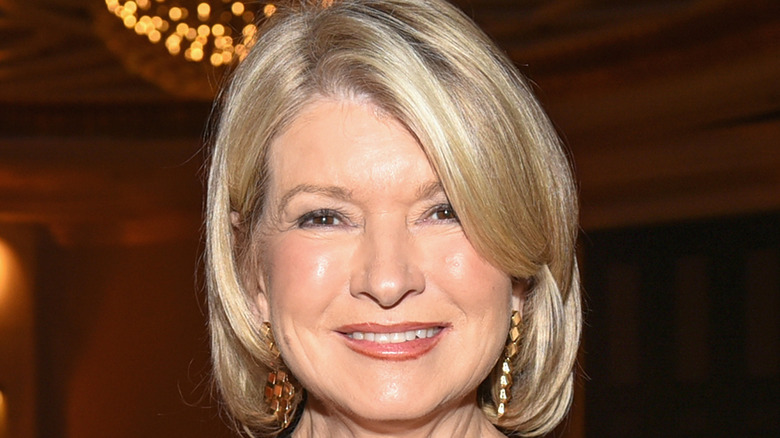 Denis Contreras/Getty Images
Martha Stewart has had a remarkable career and may even be "the original influencer," as Harper's Bazaar points out. Per the outlet, Stewart became America's first ever self-made billionaire in 1999 when her company went public — and these days, she's a TV personality, author, social media star, and plenty more besides. It's safe to say that Stewart has been booked and busy for longer than we can remember. In fact, she's responsible for many things we take for granted these days.
So, how did she do it all? In short, by not settling or sitting still for very long. Kevin Sharkey, Executive Vice President of Martha Stewart Living Omnimedia, told Harper's Bazaar that the icon isn't "static." He continued, "She taught me that legacy isn't really a past-tense experience; it's what she's going to build tomorrow or in an hour or next week." Unsurprisingly, Stewart has worn many different hats over the years, and continues to cook up new business ventures today — which may explain why she continues to be so successful. In particular, her short-lived modeling career must be seen to be believed.
Martha Stewart was once a successful teen model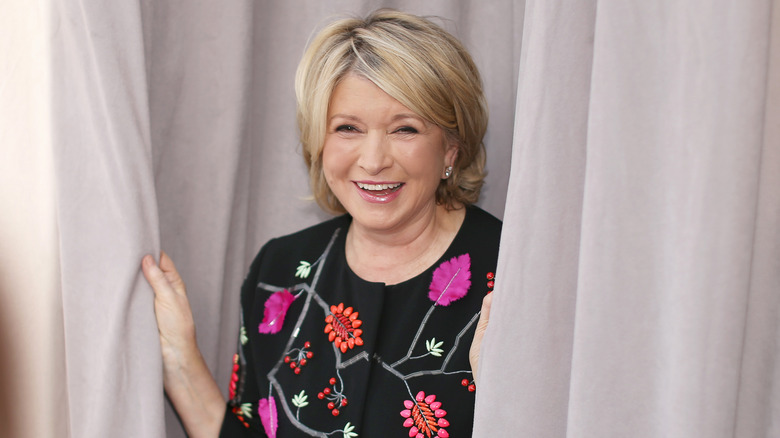 Christopher Polk/Getty Images
According to People, Martha Stewart learned her strong work ethic as a teenage model. As the DIY Queen explained, her neighbor at the time was a ballerina with a modeling contract, and her parents suggested that Stewart should follow suit, which she did. As Stewart recalled (via People), "I was so skinny and so perfect for modeling, but I didn't know that I was beautiful. That was my only problem. I knew that I could model, I knew I could pose for pictures, but I was not sexy, and I was not provocative. That feeling never came."
In fact, Stewart quipped that she's still hoping it will come someday! Posing for the camera didn't come easily to the teenager. As a result, "I didn't know how to lure the photographers into my bed. Everybody was sleeping with everybody at the time, and I never did any of that," she recounted, via People. In 2017, HuffPost shared some of Stewart's most glamorous shots from her modeling days, which caught the eye of more than one Internet user. According to Stewart, getting paid $50 an hour for the job was considered "a lot of money," she told interviewers in the PBS documentary "Makers" (via HuffPost). Per Business Insider, the homemaking billionaire continued modeling during college to supplement her income, so she's clearly been hustling from a young age.