Larsa Pippen Dishes About Her Relationship With Kim Kardashian - Exclusive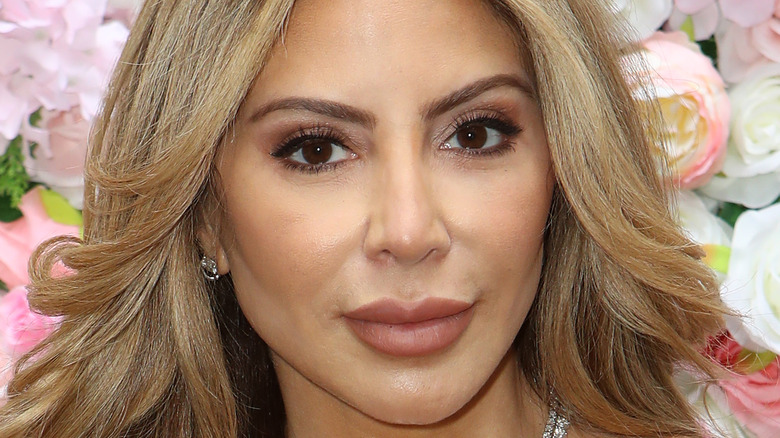 Ari Perilstein/Getty Images
One of the fascinating things about watching celebrities is following their relationships with other famous people, because it's like watching a cross-franchise collaboration play out in real life: How did they meet, and what's going to happen when their worlds collide? What do they talk about, what roles will they play in each other's storylines, and how will they get along with each other's friends? Or will they?
Of course it makes total sense logically that famous people are going to hang out together. Chances are, they attend the same swanky events and frequent the same exclusive shops and restaurants, and in many cases, may work with the same people and in the same production studios. On top of that, they can probably relate to each other's experiences and goals in ways that ordinary people can't. So it's not that big a surprise that "Real Housewives of Miami" star Larsa Pippen is known to be buddies with Kim Kardashian. But what did surprise fans was the sudden rupture in their relationship in the summer of 2020 — careful people-watchers noticed that the Kardashians had unfollowed Pippen (and vice versa) on Instagram, according to Cosmopolitan.
It's normal for friendships to warm and cool over time. But when the friends are both A-list celebrities, fans can't help wondering exactly what went down and if and how they'll ever mend their relationship. In this exclusive interview, Larsa Pippen shares the details on how she and Kardashian are dealing with each other now.
Larsa Pippen is surprised by the fuss about her friendship with Kim Kardashian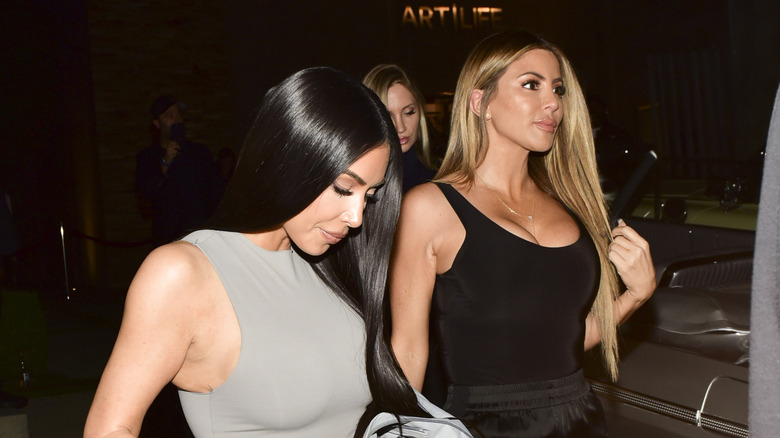 Wesley Hitt/Getty Images
To be fair, calling the cooling-off between Larsa Pippen and Kim Kardashian a "feud" seems a bit overblown — unfollowing someone on social media isn't the same as throwing a drink at their face in public. And while there had been some misunderstandings between Pippen and Kardashian (according to Cosmopolitan), Pippen appeared to accept Kardashian's decision to distance herself — a decision Pippen blames on Kardashian's then-husband, Kanye West – with grace and no apparent anger. "If Kanye feels like him and Kim are better without me, then let them be without me. I'm okay with that," she told the Hollywood Raw podcast. "I want everyone to be happy."
But while Kardashian's decision to distance herself may have been a surprise to Pippen, an even bigger and stranger surprise to her was the sheer amount of attention and speculation sparked by the break. "I feel like I love how everyone's so intrigued by my friendships. Wow," she told The List. "It's funny, actually."
Pippen and Kardashian are talking again — and all is good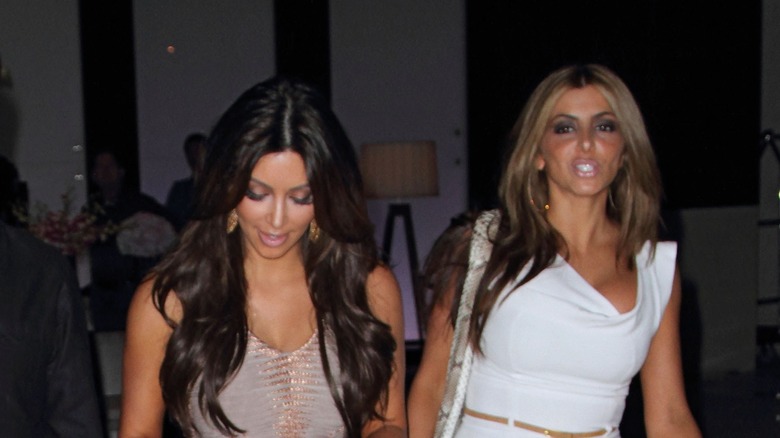 Alexander Tamargo/Getty Images
A lot has changed since the rift between Larsa Pippen and Kim Kardashian erupted in 2020. Kardashian and Kanye West have divorced, and Larsa Pippen rejoined "Real Housewives of Miami" after an 11-year hiatus. And apparently enough time had passed for old wounds to heal and for the two longtime friends to mend their relationship. As reported by Us Weekly, Kardashian recently reached out to Pippen and apologized, and Pippen likewise apologized for any hurt she may have caused.
Kickstarting old friendships after a serious falling out can be tough — trust needs to be rebuilt, and let's face it, forgiveness can be hard. But Pippen and Kardashian are apparently at peace with their past and ready to move on and continue to support each other and each other's families. "We're in a good place. Everyone's happy. I'm happy for all of them," Pippen told The List. She added they've not only mended their rift, but have returned to keeping in regular contact with each other. "We talk, we chat, we text," she said.
New episodes of "The Real Housewives of Miami" stream Thursdays on Peacock.