The Reason Princess Diana Refused To Wear The Queen's Tiara On Her Wedding Day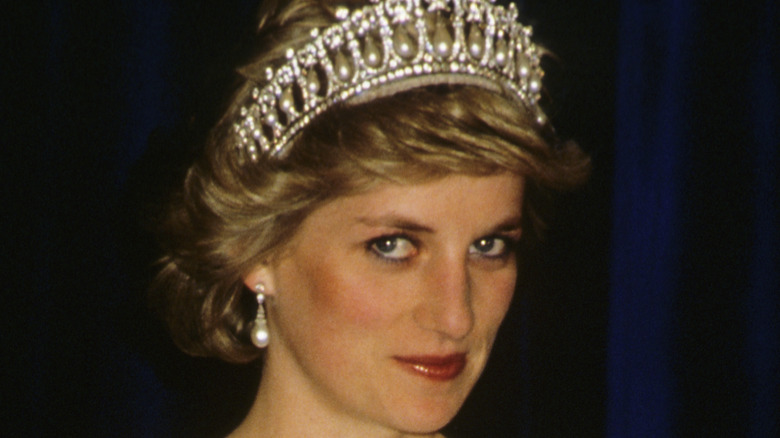 Georges De Keerle/Getty Images
When a royal wedding rolls around, it is common for Queen Elizabeth II to offer up some of her jewelry to the bride. However, Princess Diana declined this offer.
The year was 1981, and Diana Spencer was marrying Prince Charles. Everyone knows about her iconic wedding gown, which featured a 25-foot train and was designed by the Emanuels, but what was on her head?
Well, if it had been up to Queen Elizabeth, Diana would have been wearing the Lover's Knot tiara (via Express). According to jewelers from Steven Stone, this piece has diamonds and pearls and was designed for Queen Mary in 1913. Instead, though, she opted for the Spencer Tiara. The central portion of this tiara was given to Diana's grandmother, Lady Cynthia Hamilton, as a wedding gift from Lady Sarah Spencer in 1919. In the 1930s, it was combined with other portions of Lady Sarah's collection in order to create the Spencer Tiara.
Even though Princess Diana didn't wear this specific tiara, it did become one of her favorite pieces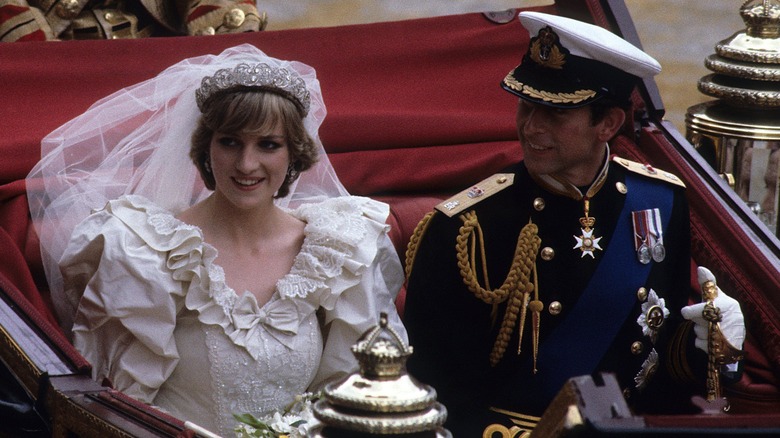 Anwar Hussein/Getty Images
So why didn't Princess Diana wear the Lover's Knot tiara on her wedding day? Apparently, it was so heavy that it was uncomfortable and led to headaches!
Despite that fact, though, Express reports that it became one of the people's princess' favorite pieces. Plus, its weight showed the quality of the diamonds and pearls found on this tiara, which is estimated to be worth around £1million. After Diana died in 1997, the Lover's Knot went back to the Queen, and she removed the top row of pearls. Later, she gave it to Kate Middleton, who was first spotted wearing it in 2016.
As for the Spencer Tiara, which was also worn by Diana's older sisters, Lady Sarah McCorquodale and Lady Jane Fellowes, it has been seen on family members such as Victoria Lockwood and Lady Celia McCorquodale, and in 1997, it was passed down to Earl Spencer, according to Tatler.