Bold And The Beautiful Character Deaths That Occurred After An Actor Death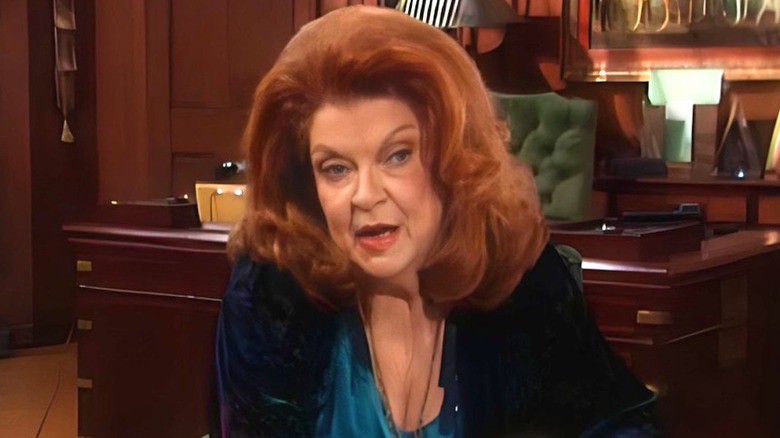 CBS
During the more than three decades that "The Bold and the Beautiful" has been on the air, many beloved characters have come and gone, with some dying tragic and senseless character deaths. Stephanie Forrester was the show's beloved matriarch when "B&B" premiered but when actress Susan Flannery chose to retire, Stephanie died in an absolutely heartbreaking scene in nemesis, Brooke Logan's (Katherine Kelly Lang) arms (via Michael Fairman TV). Ridge and Taylor Forrester's daughter, Phoebe (MacKenzie Mauzy), tragically died in a car crash, leaving her twin, Steffy (Jacqueline MacInnes Wood), all alone (via Soaps In Depth).
And while several of the soap's stars have passed away over the years in real life, including Betty White, who played Ann Douglas on the soap from 2006-2009 (via IMDb), very few had their character deaths follow their deaths off-screen. However, there are two missed performers from the original designing Spectra gang in the show's fictional version of Los Angeles who passed away in real life, and then saw their characters leave the show either by death, or in one case, ambiguously.
Darlene Conley passes away but what happened to Sally Spectra?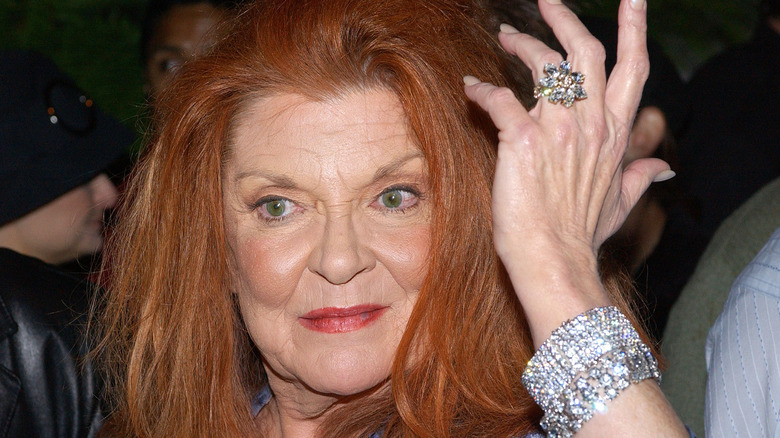 Vince Bucci/Getty Images
In 1989, Darlene Conley made her "The Bold and the Beautiful" debut as Sally Spectra, the head of House of Spectra, a fashion company that specialized in knock-offs. Sally was a flamboyant, fiery redhead who butted heads with Stephanie and the rest of the Forrester Creations gang over and over again, especially at their fashion show she did everything to upstage as many times as she could, per Soaps in Depth.
Conley remained with the soap until 2006, playing the many emotions of Sally as she tried to do best by her adult daughter, Macy Alexander (Bobbie Eakes), and her young son, CJ (Mick Cain). In 2007, Conley passed away, but Sally was already off the show. However, the soap opted not to kill the character and instead sent her to live her dreams and travel the world. While she has been mentioned here and there through the years, there has been no word on whether she is still living or not. In 2021, the website Soap Hub ran a poll of "B&B" fans and 60% of those who responded said they would like to have closure with the character and have her die off-screen so the soap could pay tribute to both Conley and Sally.
Michael Fox passes away as does his character, Saul
When Sally Spectra first appeared on "The Bold and the Beautiful," her trusty assistant, Saul Feinberg, was never far behind. As her trusty sidekick, Saul followed her around with a tape measure around his neck waiting to create the dresses Sally designed. He was also always there as a sounding board for his boss, but in 1996, actor Michael Fox, who brought Saul to life from the start, passed away from pneumonia at the age of 75 and last aired on "B&B" on June 18, according to The Tampa Bay Times.
A few months after Fox' death, character Clarke Garrison (Daniel McVicar) got a call that Saul had died off screen. Years later, fans learned that Saul actually did have a life outside of Sally Spectra and even had a grandson, also named Saul Feinberg (Alex Wyse). That grandson followed Sally Spectra's niece, also named Sally Spectra (Courtney Hope) to Los Angeles, when she tried to revive her aunt's fashion company (via Soap Central).