This Super Affordable Mascara Is Amazon's No. 1 Bestseller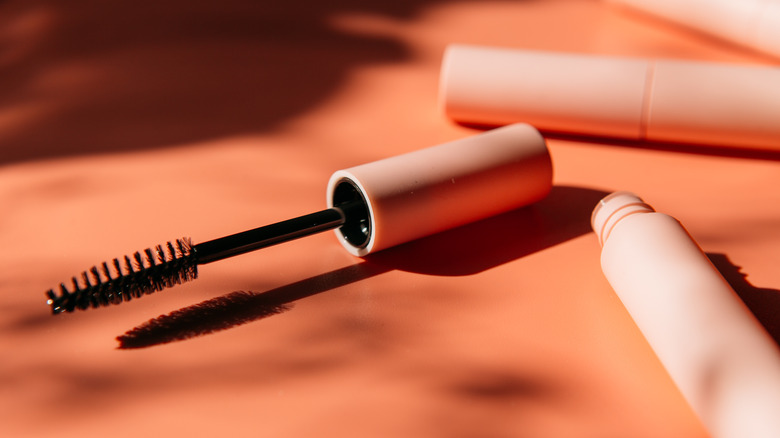 Alena Sadreeva/Shutterstock
We may receive a commission on purchases made from links.
There are hundreds of makeup products out there being discovered all the time. Every once in a while, the perfect trifecta of beauty item pops up — affordable, effective, and available right now. Most viral beauty items instantly sell out, which means there's a long line to wait to grab it. (We're looking at you, Black Honey Lipstick.) However, there's one mascara that is super affordable, highly rated, and available for you to snag right now. 
If you're looking for your new favorite mascara, Essence Cosmetics has the formula for you. Essence has a ton of different mascaras available, from lash lengtheners to ones that give you mega volume. While the brand has over 20 different mascara formulas in total, there's one that ranks higher than all the rest. In fact, it's a best seller on Amazon and above some cult classics that you'll likely recognize. 
Here's everything you need to know about their top rated mascara, so you can add it to your makeup bag ASAP. 
Essence's Lash Princess False Lash Effect Mascara is #1 on Amazon
According to Amazon, Essence's Lash Princess False Lash Effect Mascara is the number one mascara available on the site. The brand created this mascara so that you could skip the false lashes, as the name suggests, and it does not disappoint. On top of dramatic volume, the mascara also promises a stay-all-day look. Oh, and it's also PETA-certified as a cruelty-free brand. 
As if all of that wasn't enough, the bestselling mascara is also super affordable. Like, $4.99 affordable. Pinch yourself, because this really is as good as it sounds. The mascara is available on Amazon for $4.99 for a single mascara or a double pack for $8.99. You can also buy on the Essence Cosmetics website as well as Ulta.
Basically, this is a must-have mascara that is available right now. That's major, considering that viral beauty items almost always sell out before people can get their hands on them. Also, this formula is so popular that, according to the brand, one of these mascaras is sold every 3.5 seconds and Essence is making sure that there's enough to go around. 
The mascara has over 220,000 reviews on Amazon
If all of that wasn't enough to sell you on this item, then the reviews will. Essence's Lash Princess False Lash Effect Mascara has over 220,000 reviews on Amazon. On top of that, it's also got a 4.4 rating, which is extremely high; hence the whole rated number one thing. 
Not only are the reviews incredible, but people are actually sharing how to get the best application as well. "I LOVE this mascara!! Read a blog on it and figured why not try it for $5 and to my surprise it's just as good if not better than the $20 mascara I've been using," one review says. "As far as some of the reviews saying it's clumpy, the 2nd ingredient in this is beeswax, if you use body heat to warm up the mascara it will go on super smooth!"
Run, don't walk to get this mascara. Or, you know, take your time, because this staple is affordable and available at tons of locations. Something tells us it will become a must-have in your makeup bag, either way.