The Heartbreaking Death Of Fashion Icon Andre Leon Talley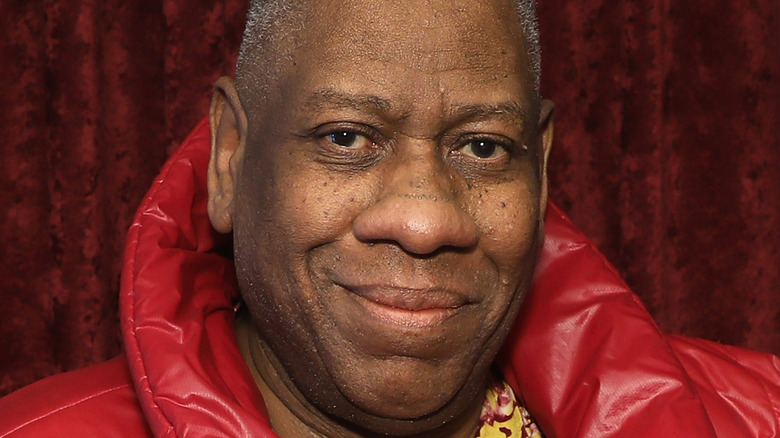 Cindy Ord/Getty Images
André Leon Talley, the renowned fashion icon and former creative director and editor at Vogue magazine, has died at the age of 73. Talley's literary agent David Vigliano confirmed his death to USA Today on January 19th, 2022. TMZ announced that Talley died at a hospital in White Plains, New York. Although, there is currently no information regarding the exact cause of his death. 
Talley has been a legendary name in the fashion world ever since the 1980s. While everyone in the fashion world is familiar with him for his work and time at Vogue, others are likely to remember him from his iconic roles as a judge in "America's Next Top Model," guest star role in "Sex and The City," or even for his kind moment in "The Hills" with Whitney Port, per Huff Post. 
A Vanity Fair spread from 2013 captured Talley's impact and essence best when they said, "If Talley is not exactly a king, few would argue with characterizing him as an icon, a figure entering the stream of history by way of his many fashion moments. And if the life of an icon is an imperfect one, that is fine with him." 
Celebrities have paid tribute to André Leon Talley on social media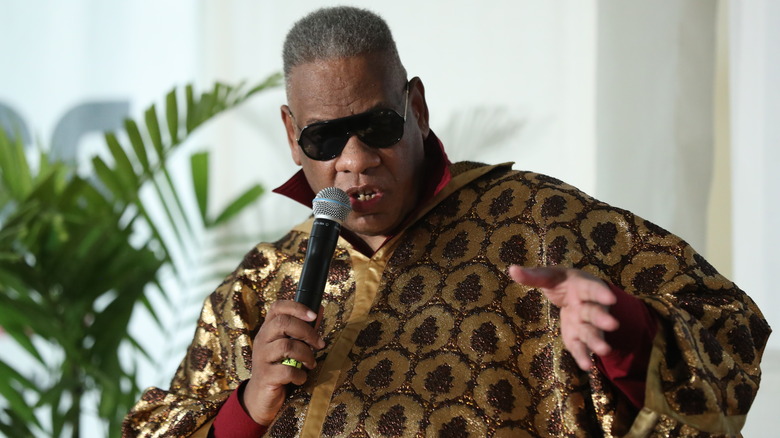 Bennett Raglin/Getty Images
André Leon Talley's successful career has spanned all the way from his internship for former Vogue editor Diana Vreeland in 1974, all the way to his triumphant run as Vogue's Creative Director and Editor-at-Large, per The Guardian. Respected and revered by everyone in the fashion industry, fans and followers have struggled to cope with the sudden news of his death. Stars have taken to social media to pay tribute to Talley. Including the likes of Kim Kardashian, Kris Jenner, and Zendaya, who have all shared touching posts honoring his memory (via Page Six). However, fans have noted the shocking silence of Vogue during this time, with no comment or tribute to Talley shared, The Cut reported. 
Fashion designer, and close friend of Talley's, Diane von Furstenberg, also shared a touching tribute on Instagram. It reads, "Good bye darling André ... no one saw the world in a more elegant and glamorous way than you did ... no one was more soulful and grander than you were." She continues, "the world will be less joyful now ... I have loved you and laughed with you for 45 years.... I will miss your loud screams and your loyal friendship...I love you soooo much."