Everything We Know About The Coordinated Hate Campaign Against Meghan Markle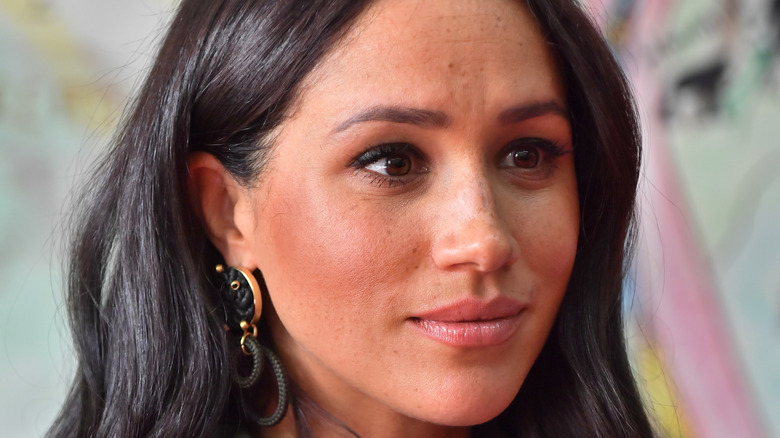 Pool/Getty Images
Meghan Markle made headlines in March 2021 when allegations surfaced that she had bullied royal staffers. 
The accusations arose from an email written by the Duke and Duchess of Sussex's former communications secretary, Jason Knauf, in 2018 (via Marie Claire). In the email, he stated that Meghan had been "bullying" staffers and "seeking to undermine confidence."
Following the reports, Buckingham Palace revealed that it would be investigating the claims against Meghan. "The Royal Household has had a Dignity at Work policy in place for a number of years and does not and will not tolerate bullying or harassment in the workplace," the palace's statement read. 
Meanwhile, Meghan and her husband, Prince Harry, said that the accusations were "a calculated smear campaign based on misleading and harmful misinformation" and a "defamatory portrayal of The Duchess of Sussex."
While Meghan has dealt with bullying claims against her in the past, she's also been the subject of plenty of online hate. In fact, the duchess says that she doesn't really use social media for her "own self-preservation" (via The Guardian). 
"I have not been on social media for a very long time," Meghan previously told Fortune. "I made a personal choice to not have any account, so I don't know what's out there, and in many ways that's helpful for me."
Sadly, the duchess is a frequent target for online trolls.
A Twitter analytics service found evidence of a hate campaign against Meghan Markle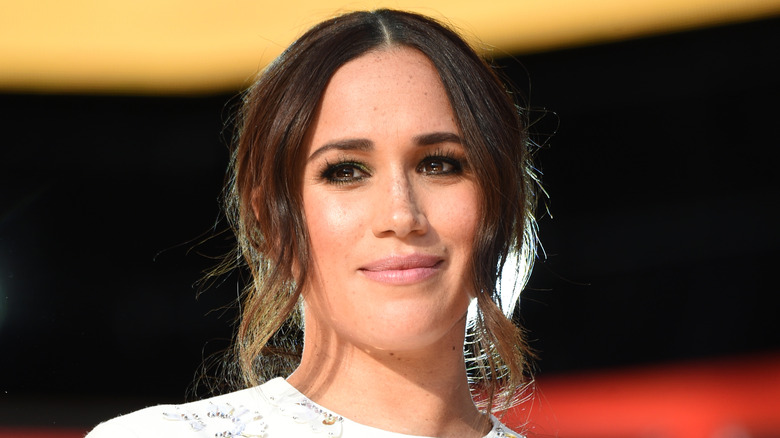 Kevin Mazur/Getty Images
According to The Cut, Meghan Markle is one of the most talked-about people in the world. She's had praise and criticism thrown at her from every angle, but it seems that much of the online hate directed at the Duchess of Sussex comes from social media. 
In October 2021, a Twitter analytics service, Bot Sentinel, began to investigate topics like right-wingers discrediting the 2020 presidential election results, the racist abuse against some U.K. football players, and the spread of false COVID-19 information. 
The service also analyzed the online hate surrounding Meghan on the social media platform.
After a deep dive into her online criticism, Bot Sentinel found that about 70% of hate-filled posts regarding the duchess came from just 83 accounts and had reached an estimated 17 million Twitter users.
Since then, the service has released two follow-up reports revealing that there was a coordinated effort to spread negative messages about Meghan on Twitter. 
After she and Prince Harry announced that they were leaving the royal family in early 2020, there was reportedly a spike in the hateful tweets, which featured racist content, rumors that Meghan was faking her pregnancy with daughter Lilibet, and more.
The campaign has generated over $400,000 from YouTube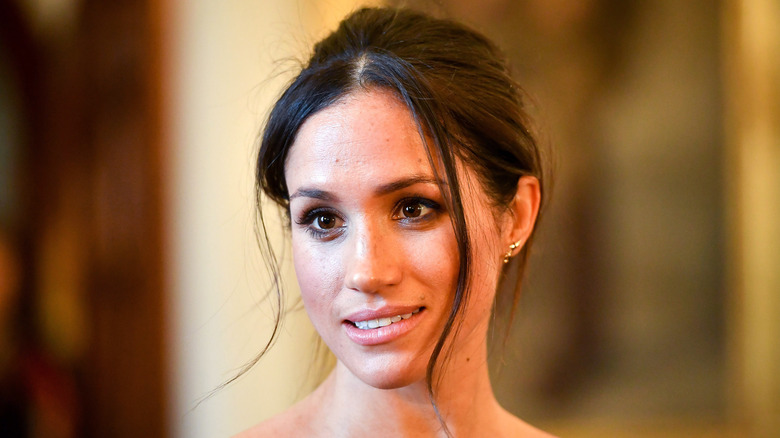 Wpa Pool/Getty Images
To make matters worse, those running the hate campaign against Meghan Markle and Prince Harry also monetized YouTube channels that made more than $400,000 combined. 
These individuals are allegedly working together to create false information, rumors, and conspiracy theories in order to circulate them on Twitter and later detail them in monetized YouTube videos, per The Cut.
"This campaign comes from people who know how to manipulate the algorithms, manipulate Twitter, stay under the wire to avoid detection and suspension," Bot Sentinel CEO Christopher Bouzy told BuzzFeed News in October 2021. "This level of complexity comes from people who know how to do this stuff, who are paid to do this stuff."
He went on to reveal that the people behind the smear campaign are working "in a more clever way than we normally see. They're right at the edge. They're doing things our technology isn't going to catch."
Bouzy stated that the campaign is unacceptable. "There's a difference between free speech and literally harassing someone," he said.