Glee Star Amber Riley Calls Out Fans Over Her Name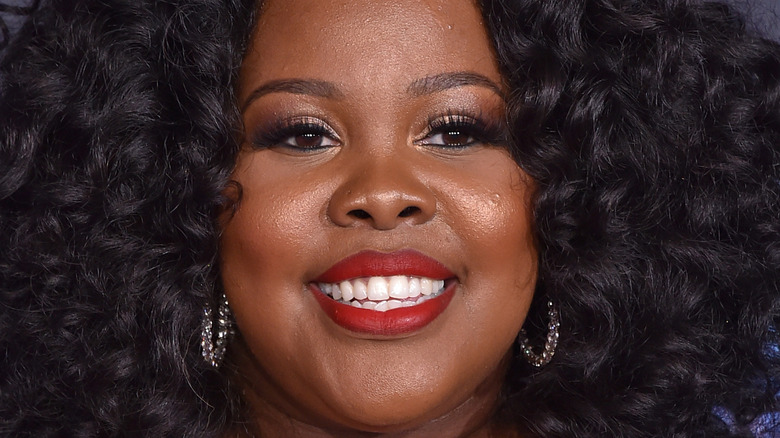 DFree/Shutterstock
Amber Riley came to fame playing Mercedes Jones on "Glee." Her character was one of the first we met when the series premiered in 2009, and Riley consistently wowed as the shy high schooler turned massive-voice diva through 2015. During that time, she showed off her genuinely awe-inspiring voice on covers of tracks by the likes of Aretha Franklin, Whitney Houston, and Christina Aguilera (via Screen Rant).
Years later, Riley seems to look back on the show with fond memories. She even told Hollywood Life that it helped her "find her voice" in 2021. "That character taught me I could sing," Riley admitted. "I know that is surprising to hear but Mercedes ... I never would have attempted some of the songs that I sang on the show because I never considered myself to be a belter. And that surprised a lot of people, but I always had this soft soprano voice my whole entire life. I really, really actually found my voice on that show."
The talented star added that playing Mercedes taught her how to be more confident and vulnerable. She even went as far as to imagine a future for the character. "Mercedes is definitely a Grammy winner today," she decided. "She's probably married to a pastor or something like that with a slew of children and is covered in diamonds and pearls." 
Riley has also found success since saying farewell to character, but she followed a different path. And she has thoughts on being called Mercedes today.
Amber Riley does not appreciate when fans call her Mercedes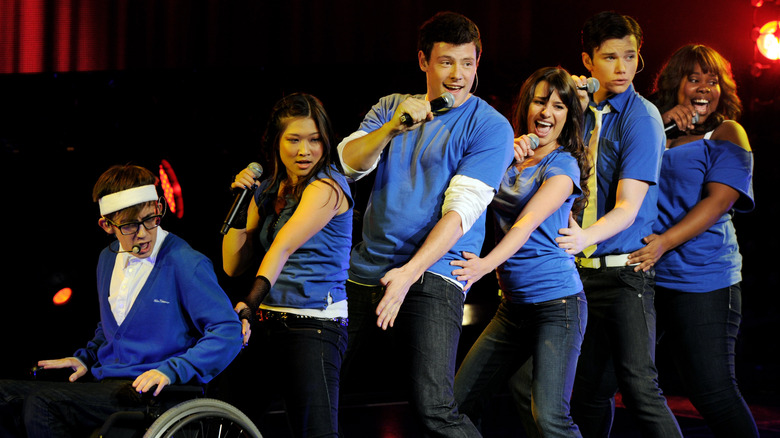 Kevin Winter/Getty Images
"Glee" set Amber Riley on the map, but it was just the start of her career. Mercedes Jones helped her find her voice, but she is just a character. Riley, meanwhile, is a real person with her own name and identity who does not appreciate being referred to by her old character's name. The star opened up about the phenomena on Twitter. "I despise when [people] call me Mercedes," she wrote.
"Put some respect on my name. Call me AMBER or RILEY. It's wild that I even have to say that." Driving the point home, the hitmaker threatened to block anyone who called her Mercedes "facetiously" and added that she would not answer to the name. Riley was quick to add that she was not shading "Glee" or the character, which she said gave her a career.
In a second tweet she explained her stance. "I've done too much in my career to be reduced to one role," she wrote. "Whether you respect the work I've done or not, I don't really care, BUT basic human decency is to recognize me as a person and use my actual name." Don't get it twisted; Riley isn't saying goodbye to Mercedes. She told a fan that would never happen (via Twitter). She pointed out "there is nothing wrong with telling people how you want to be addressed" (via Twitter).
Read on to find out what Riley's been up to since "Glee" concluded.
Amber Riley is an actor and singer today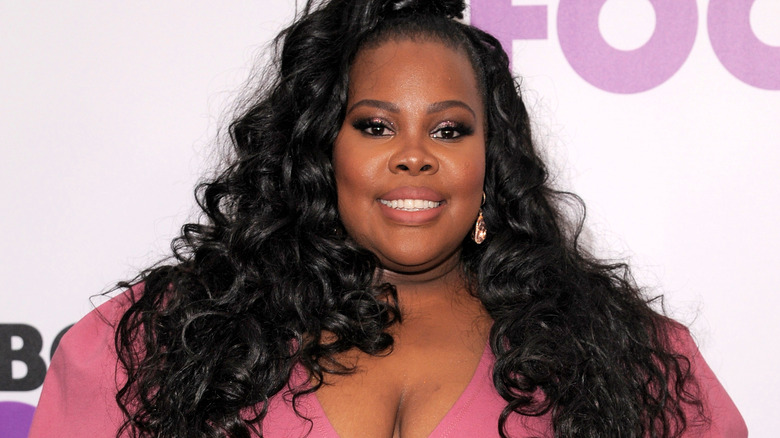 Ron Adar/Shutterstock
Amber Riley had already started pursuing other career opportunities by the time "Glee" ended. The rising star took home the title on Season 17 of "Dancing With The Stars" in 2013 (via ABC News). According to her profile on IMDb, she starred in two TV projects in 2015, a holiday movie called "One Christmas Wish" and a televised adaptation of "The Wiz."
More recently Riley starred in a second Christmas movie: 2021's "Christmas Déjà Vu." Is the singer still using her golden-voiced pipes? Absolutely. Riley enjoyed success in the realm of musical theater. She played Effie White in a run of "Dreamgirls" for London's West End and had a part in "Little Shop of Horrors" at The Pasadena Playhouse in 2019 (via The Hollywood Reporter). That's not all, either.
The actor told Hollywood Life that she will co-executive produce and star in a musical comedy called "Dream" for NBC. "I am a leading lady," she said. "So, getting the opportunity to help write, create a character, create a story and hire people that I think are just talented and not put anyone in a box, and represent all shapes and sizes and races — it is super exciting." 
She's also released music of her own and told a fan on Twitter that more original music is coming in 2022. Long story short, Riley put her talents to incredible use and deserves some respect on her name!