Magician Criss Angel Gives Fans A Welcome Update On His Son's Health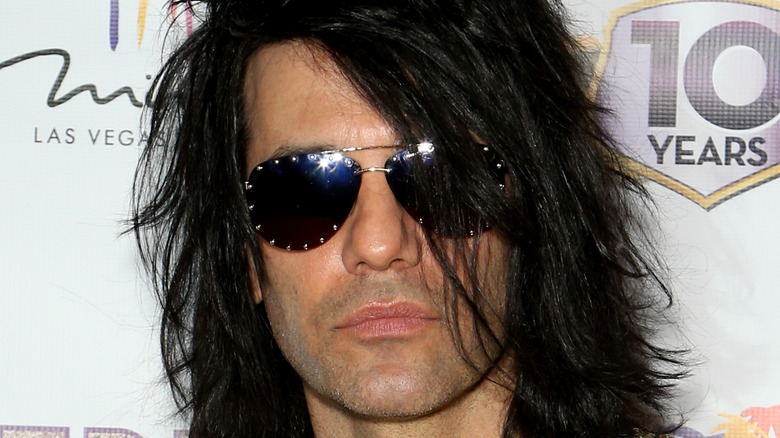 Gabe Ginsberg/Getty Images
Criss Angel rose to fame by dazzling audiences with awe-inspiring illusions and magic tricks. However, the world-famous magician has dedicated time to another passion — ending childhood cancer. He launched a nonprofit organization called Johnny Crisstopher Children's Charitable Foundation (which also goes by Criss Angel HELP). According to the charity's website, its goal is to "raise awareness of pediatric cancer and provide funds for research, treatment, and — ultimately — a cure."
One of his first fundraisers for the charity was an event that included performances from the likes of Siegfried & Roy and Cirque Du Soleil. The cause is very near to Angel's heart. In 2015, his then 1-year-old son Johnny Crisstopher, one of three children he shares with Shaunyl Benson, was diagnosed with cancer (via People). Angel shared a photo of his family after what he said was his son's fourth day of chemotherapy on Twitter at the time. In 2016, Angel told People that his son's cancer was in remission and opened up about the horrible experience.
"My son is supposed to outlive me. I'd rather it be me that was sick," he said. "I want Johnny's future to be long and happy. That kid is just a bundle of love. He's the truest form of magic." Unfortunately, in 2019 Angel told TMZ that Johnny Crisstopher had to undergo treatments again after the cancer returned. More than a year later, Angel has another, much happier update on his son's health.
Criss Angel's son is in remission again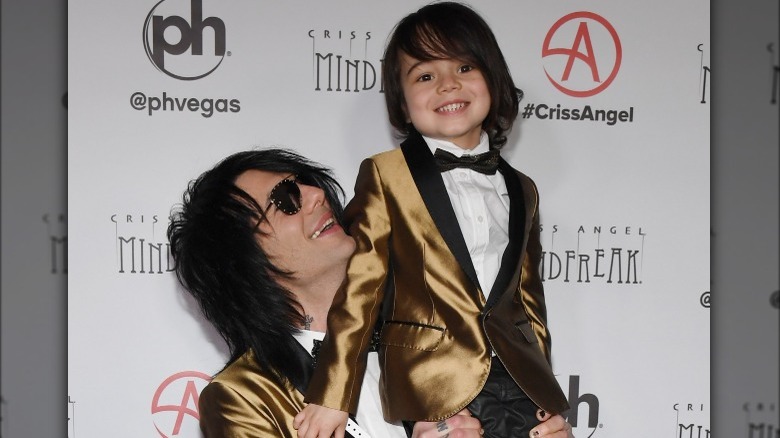 Ethan Miller/Getty Images
Criss Angel took to Instagram to share some happy news about the latest development in his son Johnny Crisstopher's treatment: he is cancer-free again! "Today our son Johnny Crisstopher will finally ring the bell symbolizing his remission and the end of his treatment," he wrote in all caps. What does ringing the bell mean? The MD Anderson Cancer Center explained that it is a tradition that has its roots in their hospitals. Basically, it's a ceremonial ringing after the final round of chemotherapy to celebrate being done.
Although his son is in remission, Angel is still moving forward with his goal of eradicating childhood cancer. He shared the fantastic news alongside a nearly 14 minute-long YouTube video that documented his family's journey and opened up about his goals moving forward. The project is titled "1,095" in honor of the number of treatments Johnny Crisstopher had to go through in his very short life.
"No network or streaming platform will air the short film we made documenting his journey," Angel said on Instagram. "But this is real life." The magician asked his fans to share the project. People noted that his goals are to raise "hundreds of millions of dollars" for the cause. He went as far as to say that he'd "rather be remembered for the world that I did with kids than the work that I did as a magician."