Here's Why Dance Moms' Abby Lee Miller Is Suing A Hotel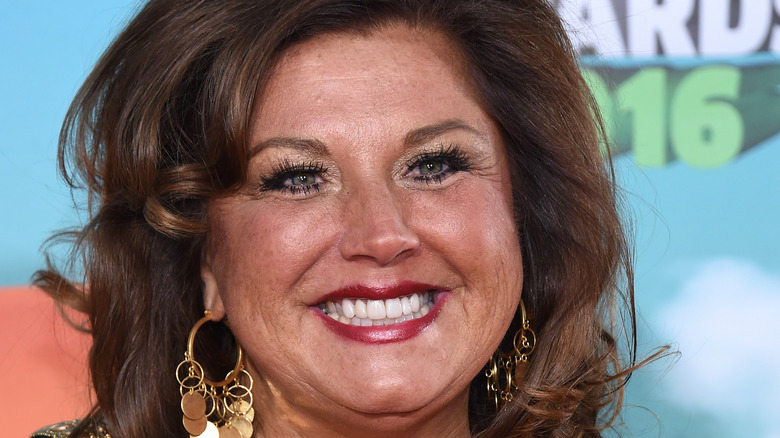 DFree/Shutterstock
During its eight-season run, "Dance Moms" was a huge hit for the Lifetime network. It packed a one-two punch of appeal — the impressive dancing skills of the show's young stars, and the pure drama of Abby Lee Miller, the founder of Abby Lee Dance Company. As the coach and choreographer, she had the power to decide who would get a coveted solo part or a spot in the spectacular group numbers. Naturally, this led to plenty of fights, tears, and backbiting among the stage moms determined to see their daughters become Broadway or Hollywood stars. One, Cathy Nesbitt-Stein, even went so far as to start her own competing studio in an attempt to knock Miller off her perch, per Celebrity Cheat Sheet. 
Miller has run into tough times in recent years. Her spinoff show "Abby Lee's Dance-Off" was unceremoniously canceled after a cast member spoke out about alleged racist comments made by Miller (via Cosmopolitan). In 2018, she underwent spinal surgery for an infection, and doctors discovered she had a rare form of cancer. Multiple treatments and surgeries later, Miller is in remission, but still needs a wheelchair for mobility and is undergoing physical therapy to walk again, Entertainment Tonight reported. 
More recently, the COVID-19 pandemic forced Miller to take up residence in a California hotel for seven months when the country was in lockdown. There, she says, she experienced a trauma that rivals anything seen in her dance studio.
Abby Lee Miller suffered a scary hotel room accident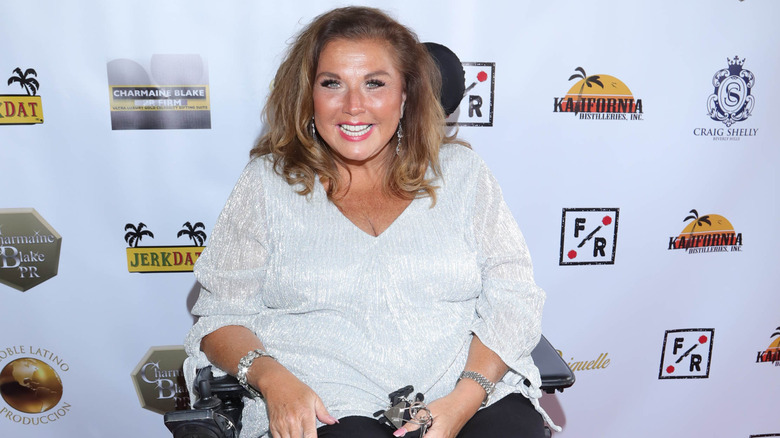 Arnold Turner/Getty Images
When the COVID-19 pandemic first took hold in the U.S. in March 2020, Abby Lee Miller was in Santa Monica, California. As she explained to Entertainment Tonight, her doctors recommended that she not travel out of state because of her compromised health, so she booked an extended stay at the Hilton-owned Hampton Inn & Suites. While the idea of living in a hotel for months may sound luxurious, it was more like a nightmare for Miller. 
Per TMZ, Miller found it impossible to get into the laundry room and pool in her wheelchair, and even going to and from her room was a headache when the housekeeping staff carts were parked in the hallways. But the worst part of her extended stay was the day in August 2020 when she tried to leave her bathroom and one of her chair wheels got caught under the door, causing the door to fall on top of her. Miller was trapped for 6 to 12 minutes until the hotel staff heard her screams. She was then taken to the hospital and underwent physical therapy. 
Miller recently filed a lawsuit against the hotel's owners for a string of alleged offenses, including negligence, emotional distress, and discrimination. She's seeking a minimum of $8.5 million, which would not only compensate for her medical expenses but perhaps lead to increased accessibility for hotel guests who use wheelchairs.