The Heartbreaking Death Of Louie Anderson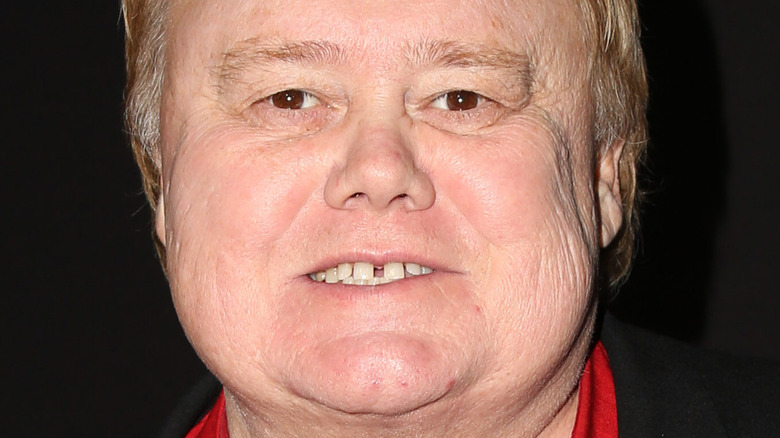 Kathy Hutchins/Shutterstock
Just a few days ago the world learned the sad news that comedian Louie Anderson was receiving cancer treatment at a hospital in Las Vegas (via Today). His publicist, Glenn Schwartz, said in a statement that the actor had been diagnosed with "DLBCL Diffuse large B cell lymphoma" which is the most common type of non-Hodgkin's lymphoma in the United States, according to the Lymphoma Research Foundation.
Now, sadly, it has been announced that the 68-year-old died Friday, January 21, 2022 (via TMZ). Schwartz confirmed the news, leaving fans heartbroken on social media. "Rest In Peace to a great Legend," one person tweeted. "First Meat Loaf and now Louie Anderson? Today is absolute garbage," someone else said.
As the New York Post reports, Anderson was best known perhaps for playing a mom on the TV show "Baskets." The star won an Emmy for his performance. He will also be remembered for his role in "Coming to America," and other standout turns on iconic TV shows like "Ally McBeal," "Scrubs" and "Nash Bridges" (via IMDb). His most recent role was as Maurice on the show "Twenties" and in "Coming to America 2."
What we know about Louie Anderson's personal life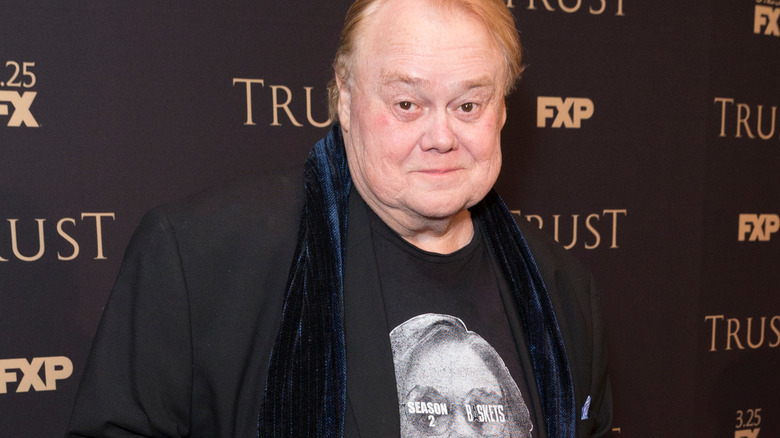 lev radin/Shutterstock
Anderson was originally from St. Paul, Minnesota and had ten siblings according to Deadline (via Rolling Stone). He is survived by two of the siblings, sisters named Shanna and Lisa.
His mom was said to be a big inspiration for his Emmy-winning turn as Christine Baskets, with the comic telling Cheddar in 2019, "When I play this character of a mom, I think about my mom. I always think what did my mom want to do if she didn't have all of these kids." Anderson also wrote about his mom being a positive influence on him in his book, "Hey Mom" (via Vox).
He also said about his mother, "She had a tremendous amount of justice in her psyche. She knew what was right. She knew what was the right thing and the wrong thing, and she just needed a glance to let you know you weren't doing it."