Inside Meat Loaf's Feud With Prince Andrew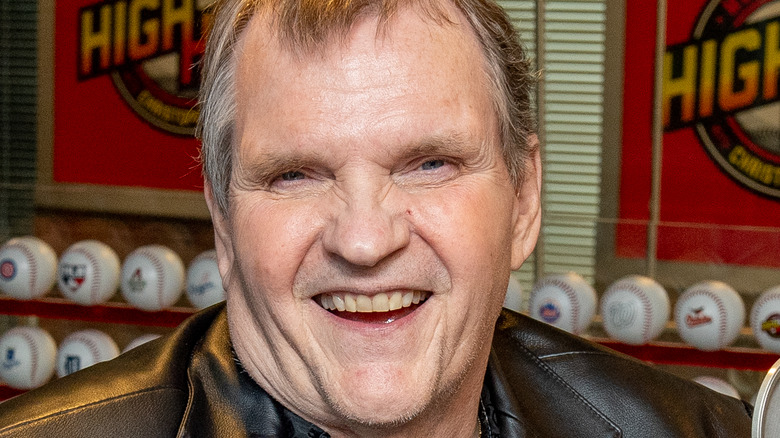 Roy Rochlin/Getty Images
The music world has lost another legend with the death of Meat Loaf. The 74-year-old Grammy winner passed away on the evening of January 20, surrounded by his wife and daughters, via PEOPLE and other outlets. 
Meat Loaf — whose real name was Marvin Lee Aday — was known for hard-rock hits like "Bat Out of Hell" and for his theatrical stage presence. Offstage, however, he was a different person altogether. Famous friends, including Cher, Boy George, Adam Lambert, and even Utah senator Mitt Romney recalled the singer as being a kindhearted and gentle man (via Deadline). Piers Morgan tweeted, "RIP Meat Loaf, 74. One of rock music's all-time great characters whose seminal iconic album 'Bat Out of Hell' is one of the biggest-selling records in history. A wondrously talented, flamboyant, funny, outrageous, and rebellious chameleon. Sad news."
But the singer is unlikely to get any posthumous love from the British royal family. Not because they don't appreciate music; indeed, Prince Charles has revealed that his playlist includes Barbra Streisand and Diana Ross (via BBC), and Prince William is a fan of Eminem and Coldplay (via Showbiz Cheat Sheet). But an awkward incident between Meat Loaf and a prominent royal may have permanently soured relations with the family.
Meat Loaf reportedly brawled with Prince Andrew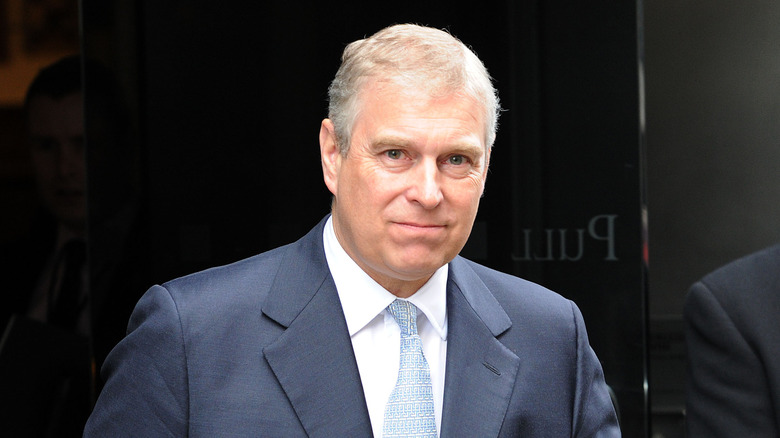 Eamonn M. Mccormack/Getty Images
In addition to his successful music career, Meat Loaf was also a talented actor who appeared in such classic movies as "The Rocky Horror Picture Show," "Wayne's World," and "Fight Club" (via Fox News). His fame and theatricality got him an invitation in 1987 to appear at a charity event called "It's a Royal Knockout," which featured members of the royal family, including Prince Andrew, per the Daily Mail. At the time, the prince was newly married to Sarah "Fergie" Ferguson, who also appeared at the event.
In an interview with The Guardian (as reported by the Daily Mail), Meat Loaf recalled that a bit of unpleasantness happened that day. "Fergie wasn't exactly flirting with me, but she was paying attention to me, and I think Andrew got a little — I could be wrong, I'm just reading into this — I think he got a little jealous," the singer said. Then things got ugly: Meat Loaf claimed that the prince tried to push him into a nearby moat. "So I turned around, and I grabbed him and [Andrew] goes, 'You can't touch me. I'm royal,' " he recalled. "I said, 'Well you tried to push me in the moat, Jack, I don't give a s*** who you are, you're going in the moat.' "
The scuffle left Queen Elizabeth unamused; Meat Loaf claimed she "hated" him from then on (via Daily Mail). Of course, considering Prince Andrew's current state of disgrace, the queen might now wish he'd been shoved into the moat after all.