The Heartbreaking Death Of Singer Meat Loaf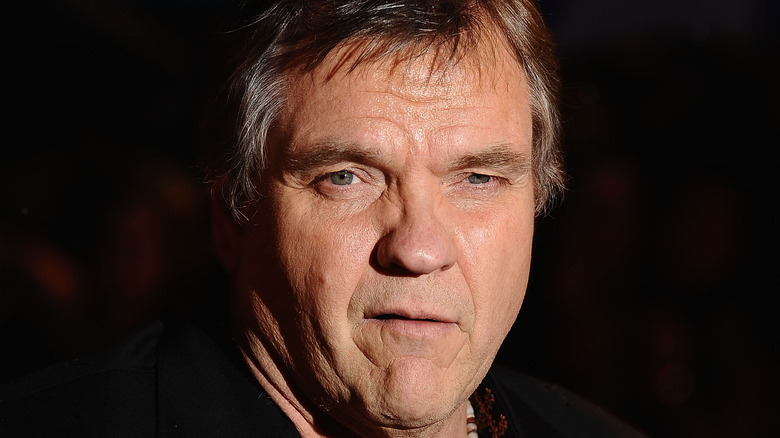 Ian Gavan/Getty Images
Sad news for music fans everywhere — and indeed those with ears in general — as Deadline confirms legendary singer Meat Loaf has sadly passed away. Born Marvin Lee Aday, but known worldwide by his stage name, the singer and actor was 74 years old. He died on Thursday, January 20th, 2022, with his wife, Deborah, daughters Pearl and Amanda, and several close friends by his side. A cause of death is not being released, but Meat Loaf's family assured fans in a statement, "We know how much he meant to so many of you and we truly appreciate all of the love and support as we move through this time of grief in losing such an inspiring artist and beautiful man."
They added, in a manner befitting the iconic performer, "From his heart to your souls...don't ever stop rocking!" Meat Loaf's celebrated career spanned decades. His "Bat Out of Hell" record remains one of the best-selling albums of all time, with 14 million copies sold in the U.S. alone. Worldwide, meanwhile, "Bat Out of Hell" is estimated to have moved at least 30 million copies. In fact, the album's writer and producer Jim Steinman only just died in April 2021, at the age of 73 (per TMZ). Meat Loaf was also beloved of fans for his hilarious performance as Eddie, the motorcycle-riding, saxophone-playing bad boy missing half his brain in "The Rocky Horror Picture Show."
Suffice to say, he was the very definition of one of a kind.
Meat Loaf was a celebrated actor and musician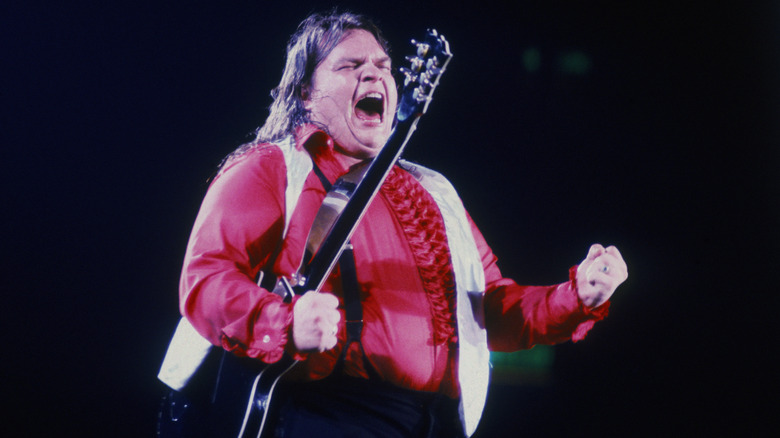 Keystone/Getty Images
As BBC News notes, Meat Loaf was a unique star who sold 100 million albums worldwide and made notable appearances in movies including "Fight Club" and "Wayne's World." Meat Loaf was also known for his theatrical music videos, such as the epic, "Beauty and the Beast" styled "I'd Do Anything For Love (But I Won't Do That)." Likewise, "Bat Out of Hell" was later adapted as a successful stage musical. The Dallas-born singer earned his iconic nickname from his father, who described him as looking like red meat when he was born, and high school football coach, who christened the teen player "The Loaf." 
Cher described the process of working with Meat Loaf on 1981 release "Dead Ringer for Love" as "so much fun." However, although he was a world-renowned talent, Meat Loaf remained impressively humble, telling the BBC in 2006, "I've never been hip or cool — just right." Meanwhile, the singer famously turned down a lucrative opportunity to sing opera because, as he told the publication in 2010, "I'm too rebellious, too crazy."
Meat Loaf had "no regrets" about the choices he'd made along the way, even though he acknowledged, "[It] might have saved some of my voice, you know — doing 200 rock shows a year will take it out of you." However, as "Bat Out of Hell" producer Todd Rundgren put it, "If Bruce Springsteen can take it over the top, Meat Loaf can take it five storeys higher."