Why Betty White's Longtime Pal Took Over Her Instagram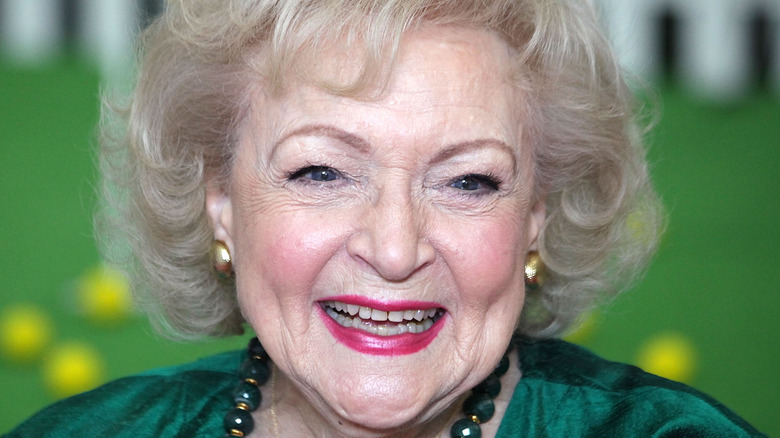 Brian To/Getty Images
Betty White's loved ones and fans are still reeling from the news of her death. The former "Golden Girls" star passed away at the age of 99 on Dec. 31, 2021. 
The beloved actress was just a few days shy of her 100th birthday at the time of her death. 
"Even though Betty was about to be 100, I thought she would live forever," White's friend and representative Jeff Witjas said in a statement (via Page Six). 
"I will miss her terribly and so will the animal world that she loved so much. I don't think Betty ever feared passing because she always wanted to be with her most beloved husband, Allen Ludden. She believed she would be with him again."
Meanwhile, White's 100th birthday was celebrated around the country as people called for donations to animal charities and local humane societies in her name due to her very public love for animals. 
The town of Oak Park, Illinois, where White was born, even held a very special celebration for the star, per TMZ. The day was dubbed "Betty White Day," and included special activities as well as the involvement of local businesses in honor of the late actress who touched the hearts of so many.
Three weeks after her death, White is still being honored. This week, one of White's close friends shared a lengthy and emotional tribute to her via social media.
Tom Sullivan pens an emotional tribute to Betty White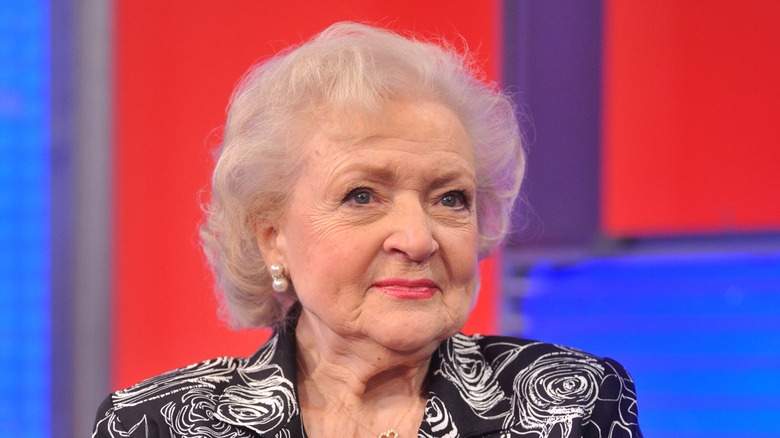 Henry S. Dziekan Iii/Getty Images
According to People, Betty White's longtime friend Tom Sullivan shared a tribute to the actress on her Instagram. 
In the post, he revealed how White helped him break into the entertainment business and that she even nudged him to begin dating his wife, whom he's been with for over 50 years.
"We are right to recognize her as a national treasure," Sullivan wrote. "With her list of honors gathered over an eight decade career, her resume of life is certainly complete. For the Sullivan family however, her impact is so profoundly intimate that I am not sure the hole in our hearts can ever be repaired."
He went on to reveal how in awe he was of White and her husband, Allen Ludden, right from the start. 
"At that point in my early life I had never been exposed to a couple who were so very completely and truly in love, and I clearly took note of the feeling of intimacy that flowed between these two special people," Sullivan said. "So I guess it seemed natural to Betty to spread that kind of happiness into the heart of young Tom Sullivan."
He continued: "The legacy of the lessons and humanity that Betty has left us with will serve us well until we join her on the next plane."
It appears that Sullivan is just one of many lives that White impacted during her 99 years.