The Truth Behind Princess Anne's Relationship With Andrew Parker Bowles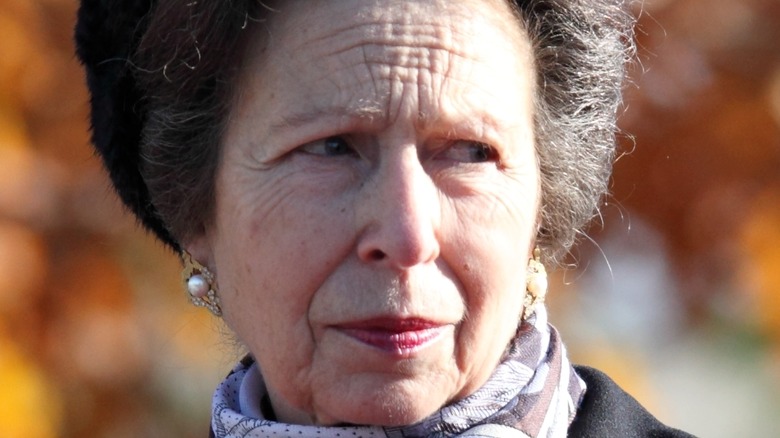 Art Babych/Shutterstock
Princess Anne is the only daughter of Queen Elizabeth. Unlike Prince Charles and Prince Andrew, Anne does her best to stay out of the spotlight and the press. This is especially true when it comes to her love life. In Season 3 of "The Crown," viewers were given a fictional glimpse into what a young Princess Anne's life would've been like and what men she might've been spending time with.
In real life, Princess Anne has been "happily married" to Sir Timothy Laurence for over 30 years (via Brides). In Season 4 of "The Crown," Anne mentions she's married to Captain Mark Phillips — and she had been, until 1989. 
The two met in 1968 in Mexico City when both were competing in the equestrian show jumping circuit. Brides reported that Princess Anne was the first of her siblings to marry when she and the Captain said "I do" in 1974. The Queen even loaned Anne the tiara she wore on her wedding day for the occasion. The couple was married for 20 years. They divorced in 1992 after news broke about Captain Phillips having a child.
In Season 3 of "The Crown," Princess Anne talks to Prince Charles about their relationships with Camilla and Andrew Parker Bowles, but was there more to the story than the Netflix series showed?
This is what really happened between Princess Anne and Andrew Parker Bowles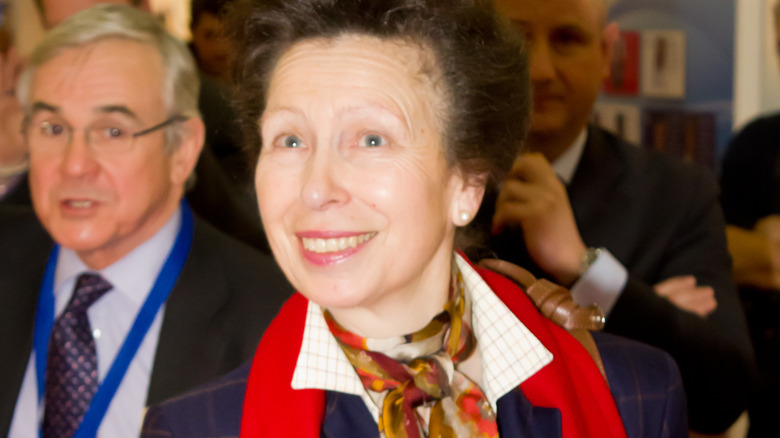 Mr Pics/Shutterstock
In Season 3, Episode 9 of "The Crown," Princess Anne is sitting in a dark room, surrounded by the senior members of the royal family. Everyone wants to know what exactly was going on between Prince Charles and Camilla Parker Bowles (via Vulture). Everyone's shocked when Anne admits she had been involved with Parker Bowles just for "a bit of fun" (via Elle).
In a rare case in the way drama is drawn out on "The Crown," the relationship of Princess Anne and Andrew Parker Bowles really was just for fun. Sally Bendell Smith, author of "Prince Charles: The Passions and Paradoxes of an Improbable Life," told Elle there was no way a relationship could have been anything serious. The two shared a passion for horses, but that appears to be it.
Princess Anne and Andrew Parker Bowles are actually still friends, Elle reports. Andrew is even godfather to Anne's daughter, Zara. But, like Anne says in "The Crown," he was never more than just someone to have fun with.